The Rise of Ruffin
Muscular Development|June 2020
When the Classic Physique division hit the IFBB Pro League in 2016, I wasn't shocked when it hit the ground running with its growth and popularity.
It had actually been around in the UK and European amateur scene since 2006 - and even in the Arnold Classic Amateur not long after that. So the bodybuilding world was already well aware of its potential and rapid expansion.
The 2017 Mr. Olympia I attended was when I really felt the swell of excitement for the category. Talk of who was who in the category was like never before. That's when the favorites started to pop up; Chris Bumstead, Breon Ansley and George Peterson were names thrown around in Vegas that week amongst bodybuilding fans, almost as much as Big Ramy, Phil Heath and Shawn Rhoden. That's when I knew the Classic division had truly arrived. In that Olympia, there were also two other names I was particularly keen to see - and that was the return of Flex Wheeler, only this time as a Classic - and also this amazing 23-year-old called Terrence Ruffin that had seriously caught my watchful eye on social media.
WHY?
I remember feeling confusion in the UK; going to the UKBFF British Championships every year, I was always left scratching my head when watching the Classic division. For me, the right guys rarely won and from my perspective it seemed to be judged just like any other bodybuilding class, only this one having a height versus weight restriction. Disappointing. My vision of Classic was literally a retro-rewind to the aesthetic physique art that we saw in the 1970s and 1980s; from the truly classic pros such as Berry de Mey (particularly when he took third at the 1988 Mr. Olympia), from France's Francis Benfatto (at his best in 1991, IMO) or from Serge Nubret in the mid-1970s to mid-1980s. That, for me, was classic. The angling of the body when all poses were executed, the fluidityof the transitions, the way they moved, all components of what I felt as an observer was in essence a true "classic" physique. Then along came Terrence on Instagram (IG @ruff_diesel), and my interest was instantly piqued. "Now we're talking," I said to myself. Along came the 2017 Mr. Olympia and Terrence was in the top six, and still so young. This was encouraging; the true classic guys were getting looked at, fantastic.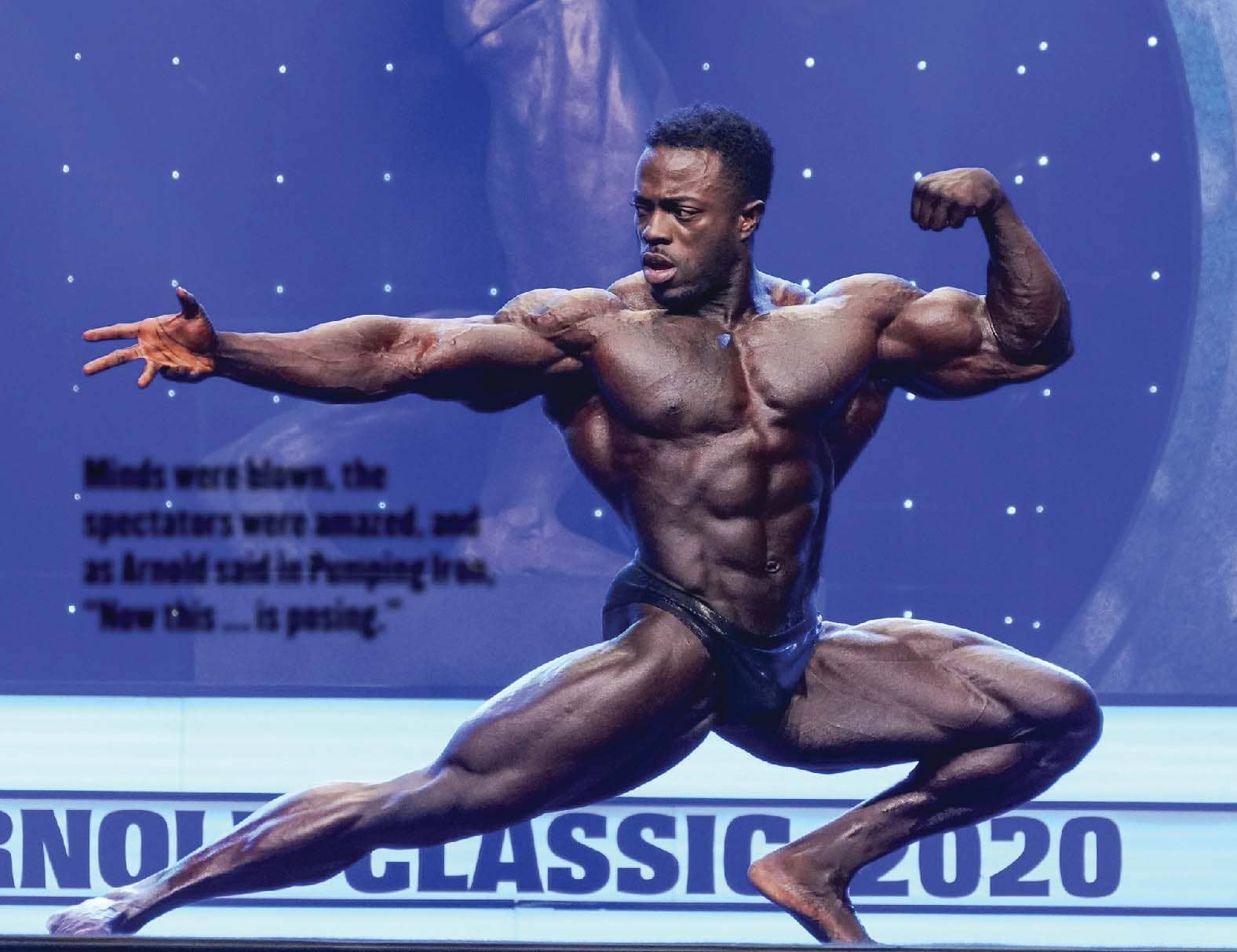 2018 AND THE POSING ROUTINE THAT CHANGED THE GAME
Terrence, eager to qualify for the 2018 Mr. Olympia, chose the Toronto Pro to qualify at. A huge event and certainly one of the more respected shows in terms of quality and quantity of competitors. Terrence, now 24 and riding high off his top-six finish at the Mr. Olympia eight months previously, was now a little bigger and better. But it wasn't only his physique that had improved; it was his presentation. Do me a favor please, go and search right now for his posing routine from this contest. Really watch it closely and also read the comments below – minds were blown, the spectators were amazed, and as Arnold said in Pumping Iron, "Now this … is posing." Ruffin was leveling up, again, and hungry to improve on his top-six finish at the Mr. Olympia. He won in Toronto and his name was added to the Bumsteads, the Breons and the Petersons as someone that was really going to move up in September 2018 at the biggest bodybuilding event in the world.
You can read up to 3 premium stories before you subscribe to Magzter GOLD
Log in, if you are already a subscriber
Get unlimited access to thousands of curated premium stories and 5,000+ magazines
READ THE ENTIRE ISSUE
June 2020