WHEN SHOULD THEY start brushing?
Teething is probably one of the most troubling times for babies, as their gums are in constant pain from inflammation and growth. Experts recommend parents start practising good dental hygiene even before your baby has their first teeth. 'Milk teeth' start growing from six to eight months and reach 'full bloom' by age three. Taking care of these first teeth builds an essential foundation for their adult teeth.
As soon as your baby shows signs of teeth, gently wipe their toothless gums with a wet, clean washcloth or cotton gauze after feeding them, to remove surface bacteria that can cause plaque. Brushing once a day is fine for the first two years, and then increase to twice a day. Toothpaste isn't necessary yet, but if you'd like to use it, make sure it's baby-approved. Use only a tiny spot of toothpaste, about the size of a grain of rice. By age two, you can start with dental visits, where their dental growth and development can be monitored and your child will learn proper oral hygiene. Jordan toothpaste and toothbrushes, R21.99 each, from Clicks and Pick n Pay.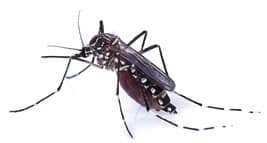 DODGE THE BITE
Mosquitoes are everyone's worst enemy. There's nothing more annoying than that buzzing in your ea