A twist on a B&B succession story
Older buyers get a new adventure with nicest guests, and younger sellers now free to roam
This entry in the Granite Hills Inn guestbook comes from two little girls who visited for the first time last month.
Granite Hills Inn, tucked under Icicle Ridge outside Leavenworth, continues an old tradition and offers a delicious new twist. Nothing has changed and everything has changed.
Those contradictions are possible because former owners Bill and Paula Saunders have graciously shared their years of expertise and care with current owners and close friends Sandy and Don Stanley, grandparents of the above guests.
Long-time visitors should enjoy the same comforts as always after being greeted at the door by their new hosts. They'll feel at home again in the big living room, at the lodge-style single dining table, and with a choice of three rooms, two up and one down.
And first-time visitors will have no inkling of the serendipitous situation that made the recent (January 2020) transition so smooth.
When the potential story first cropped up, the assumption was that older jaded hosts would be selling the inn to young eager newbies. Not true. Nobody's jaded or particularly old, but it's a twist on a typical succession story.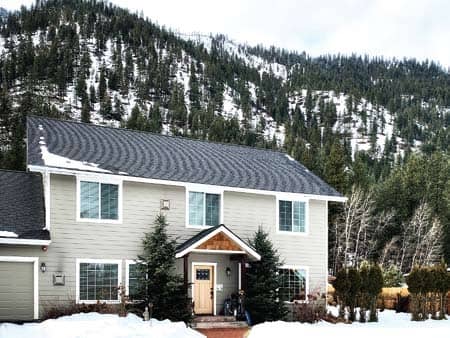 Bill Saunders grew up in an innkeeping family. Haus Lorelei, now Barn Beach Reserve, was his family home, and the pleasures of caring for company led him elsewhere and back again for a career in hospitality.
Paula, from a pioneer Upper Valley family and his grade school chum, also returned to their hometown after working away.
Shortly after they re-met in Leavenworth, they married. She cut hair in her own salon, he managed a hotel, they owned spa companies and in 2008 they decided to simplify life by designing and building their own bed and breakfast on a 1.20-acre parcel on Icicle Creek Road.
You can read up to 3 premium stories before you subscribe to Magzter GOLD
Log in, if you are already a subscriber
Get unlimited access to thousands of curated premium stories, newspapers and 5,000+ magazines
READ THE ENTIRE ISSUE
March 2020