FACT OR FICTION?
Reader's Digest India
|
October 2020
21 TALL TALES THAT ARE IMPOSSIBLY TRUE … … AND 21 FACTS THAT ARE ACTUALLY MYTHS
Marissa Laliberte, Ashley Lewis and Jacopo della Quercia
'Strange but Impossibly TRUE
1 Dinosaurs had feathers. That's what archaeologists have found in the fossil evidence of some species, including velociraptors. Whether bigger species such as Tyrannosaurus rex had them is under debate, but some scientists believe they had light feathering. In fact, researchers have long noted that chickens and other birds share skeletal similarities with T. rex and are its probable descendants.
2 McDonald's once created bubble-gum-flavoured broccoli. Not surprisingly, the bizarre attempt to get kids to eat healthier did not go over well with the child testers.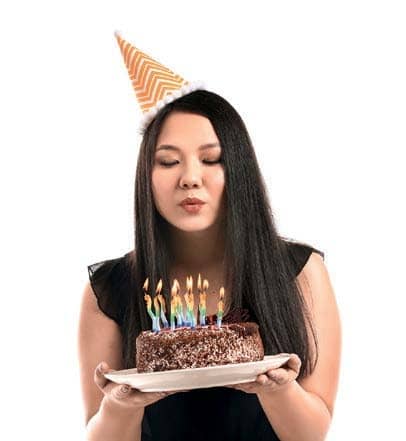 3 You have a greater chance of dying on your birthday than on any other day of the year. In fact, the younger you are, the more likely you are to bite the bullet on your big day. So go ahead and party— but not too hard.
4 Sloths can hold their breath longer than dolphins can. Dolphins need air after 10 minutes, but a swimming sloth can hold its breath for up to 40 minutes. Their secret: Sloths can slow their heart rate at will, reducing the need for fresh oxygen.
5 A woman was elected to the US Congress before women's suffrage. Montana's Jeannette Rankin was sworn in as the first female Congress member in 1917; all American women were given the right to vote in 1920.
6 The dunce's cap used to be a sign of intelligence. Thirteenth-century philosopher John Duns Scotus thought a pointed cap would funnel knowledge from its tip to his brain, and his 'Dunsmen' followers wore the hats as badges of honour. In the 1500s, his ideas became less popular and the meaning of the Dunce's cap was turned on its head, becoming something of a joke.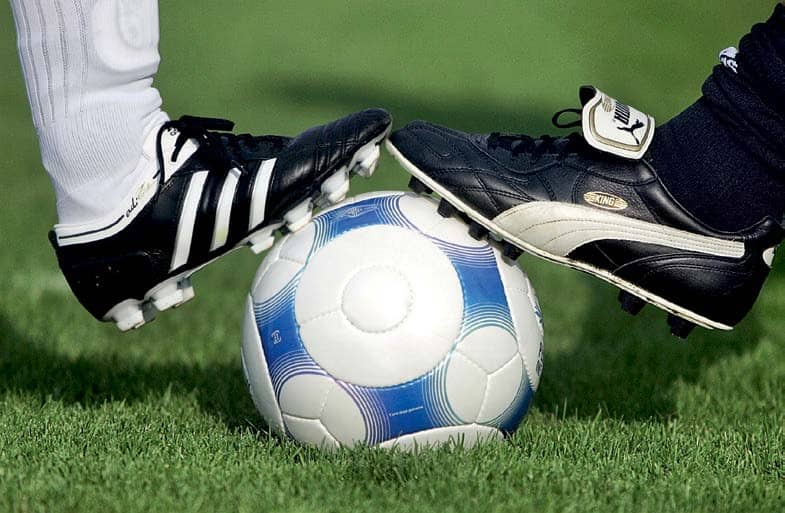 7 The founders of Adidas and Puma were brothers. Adi and Rudi Dassler went into the shoe business in 1924 as Dassler Brothers Shoe Factory. They made running shoes for Jesse Owens, among others. But, their sibling rivalry boiled over in 1948, when they split the company: Adi launched Adidas; Rudi created Puma.
8 Astronauts can cry in space. But with no gravity to pull the tears down their faces, the water just pools into a ball on the astronauts' cheeks. Even more annoying: No-flow crying "stings a bit," says astronaut Chris Hadfield.
9 Nutella was invented for chocolate lovers. After World War II, chocolate supplies were low in Italy. Pietro Ferrero knew Italians would still want their chocolate fix, so he came up with a way to stretch what he had by creating a sweet paste made of sugar, hazelnuts and just a little cocoa.
10 The shortest war in history lasted 38 minutes. In 1896, the sultan of British- protected Zanzibar died and a new one took over without British approval. The Brits were not happy, especially when Sultan Khalid bin Barghash refused to step down. British warships spent less than 40 minutes bombarding the palace before Khalid fled, marking the end of the (very quick) Anglo-Zanzibar War.
11 The longest word in the English language has 1,89,819 letters. It's the technical name of a protein, which lists its entire amino acid sequence and would take about three and a half hours to say out loud.
12 Dorothy's slippers in The Wizard of Oz weren't always ruby red. In L. Frank Baum's 1900 novel, he describes them as "silver shoes with pointed toes." But, the 1939 movie was being shot with the new Technicolor technique, and red shoes made a more eye-catching choice than silver ones. There were at least four pairs made for the film, one of which was recovered only last year after having been stolen from the Judy Garland Museum in 2005.
You can read up to 3 premium stories before you subscribe to Magzter GOLD
Log in, if you are already a subscriber
Get unlimited access to thousands of curated premium stories, newspapers and 5,000+ magazines
READ THE ENTIRE ISSUE
October 2020