THREAT PERCEPTION
These Physical and Behavioral Cues Can Help You Spot the Signs of Impending Danger
We don't need to extol the value of everyday preparedness — if you're reading this magazine, you already know its importance. But being prepared without looking prepared is a much more daunting task, and requires a conscious decision to blend into the environment. It offers the ability to go about your daily routine without being noticed or drawing attention. Some call this the gray man principle, others call it simply maintaining normality. The element of surprise can be paramount when it comes to addressing threats or other dangerous situations you may encounter. Alternatively, blending in can also help reduce the likelihood of being a target in the first place.
One of the elements often discussed when referencing this philosophy is situational awareness — the ability to pay attention to your environment in a way that helps you decipher and analyze the things occurring around you. This is important in order to increase your chances of being able to appropriately respond to incidents. In a lot of ways, it's the foundation for preparedness in general.
An important component of situational awareness is threat perception. Threat perception is our ability to evaluate the nature and degree of risk an individual, a group of people, or the environment itself may pose. When referencing people, our job is to evaluate whether a person is a perceived threat, real threat, or no threat at all. Correctly analyzing threats gives us the ability to react and present countermeasures as quickly as possible.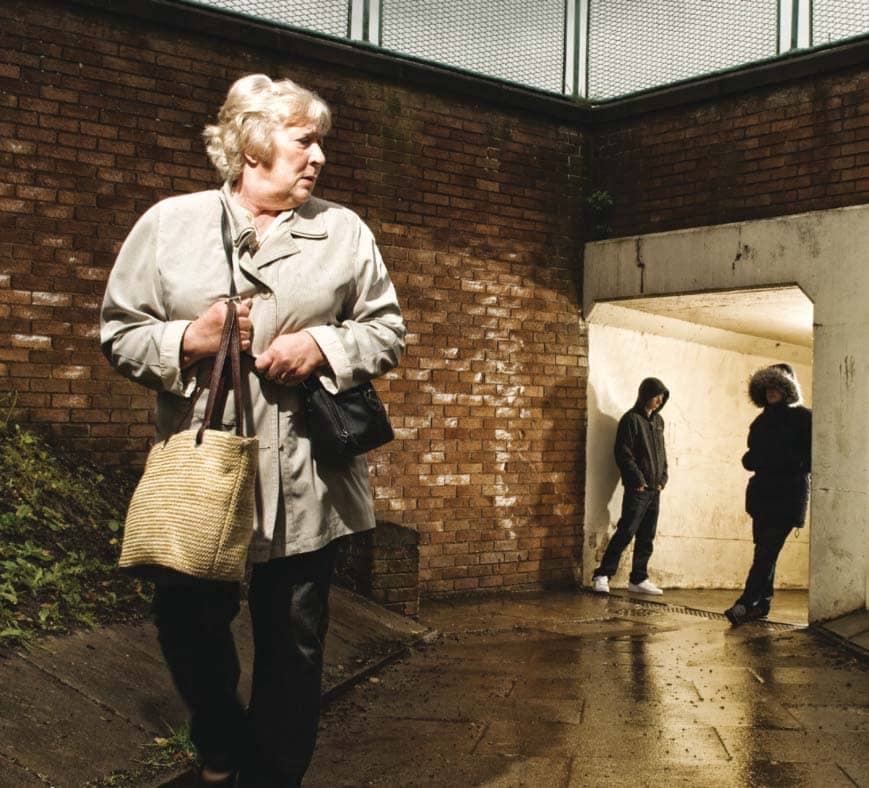 There are many valid reasons someone in your vicinity might be carrying a weapon, just as you have valid reasons for carrying your own. However, it's wise to be aware of anyone around you who might be armed. This information can be cross-referenced with the presence (or absence) of other warning signs, such as nervous or aggressive behavior, to indicate whether an armed individual might be about to use that weapon for nefarious purposes. No method of identifying a weapon is foolproof. Regardless of how proficient you become, you'll never have a 100-percent success rate. Over time, you can get better and more competent at identifying who's carrying a weapon; however, there are other factors you may not be able to gauge, such as legality and intent. A lot of people carry firearms and knives as part of their everyday carry and are perfectly legal in doing so.
Most of the indicators we'll be discussing below are related to people who are illegally carrying, inexperienced in carrying, or are using improvised methods. Proper gear and training can and will negate many (if not all) of the cues mentioned below.
Let's look at a few common indicators related to carrying weapons, more specifically handguns.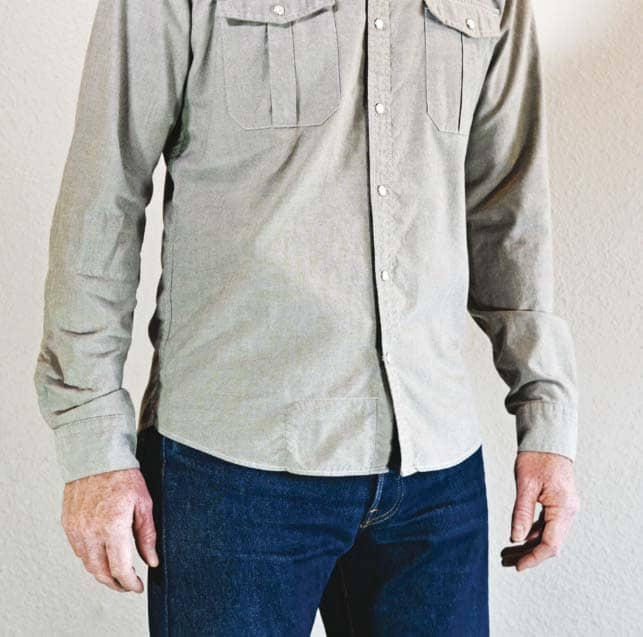 Physical Cues
Holsters (Or Lack Thereof)
Garden-variety criminals typically don't use holsters. Carrying a holster on the belt makes it hard to discard the weapon and holster in a speedy fashion. For instance, if a crime is committed and the gun is tossed, having to deal with a holster only slows down the process. Improvised carry of handguns in the waistband or pocket typically allows for quick disposal with little effort.
You can read up to 3 premium stories before you subscribe to Magzter GOLD
Log in, if you are already a subscriber
Get unlimited access to thousands of curated premium stories, newspapers and 5,000+ magazines
READ THE ENTIRE ISSUE
Issue 39