THE GREAT MIGRATION
Baltimore magazine|February 2020
HOW BLACK FAMILIES CAME "UP SOUTH," FACED DOWN JIM CROW, AND BUILT AN INDUSTRIAL POWERHOUSE, MIDDLE CLASS, AND GROUNDBREAKING CIVIL RIGHTS MOVEMENT.
JACOB LOGAN SAW AN OPPORTUNITY.
It was 1945, and Cherry Hill was finally being developed to alleviate housing shortages for the Black veterans and World War II defense workers that had flooded into Baltimore.
After years of delays because of white backlash at other proposed sites, the Cherry Hill project—the first suburban-style planned community for African Americans, and perhaps most conspicuous example of residential segregation by design ever in the United States— went up quickly once it got the go-ahead. Families rushed into the new rowhouses and apartment buildings before basic infrastructure, such as a school, shopping center, or grocery store, were even in place.
Originally from the rural South, Logan worked at the BethlehemFairfield docks, having come to Baltimore during the war to build Liberty ships. Despite a fifth-grade education, he'd also managed to save and invest in a small corner grocery in a nearby Black section of South Baltimore by the time construction in Cherry Hill began. His wife, Estelle, a former downtown elevator operator, ran the store during the day while he toiled at his union job at the port. She was also from North Carolina, but they'd met in Baltimore.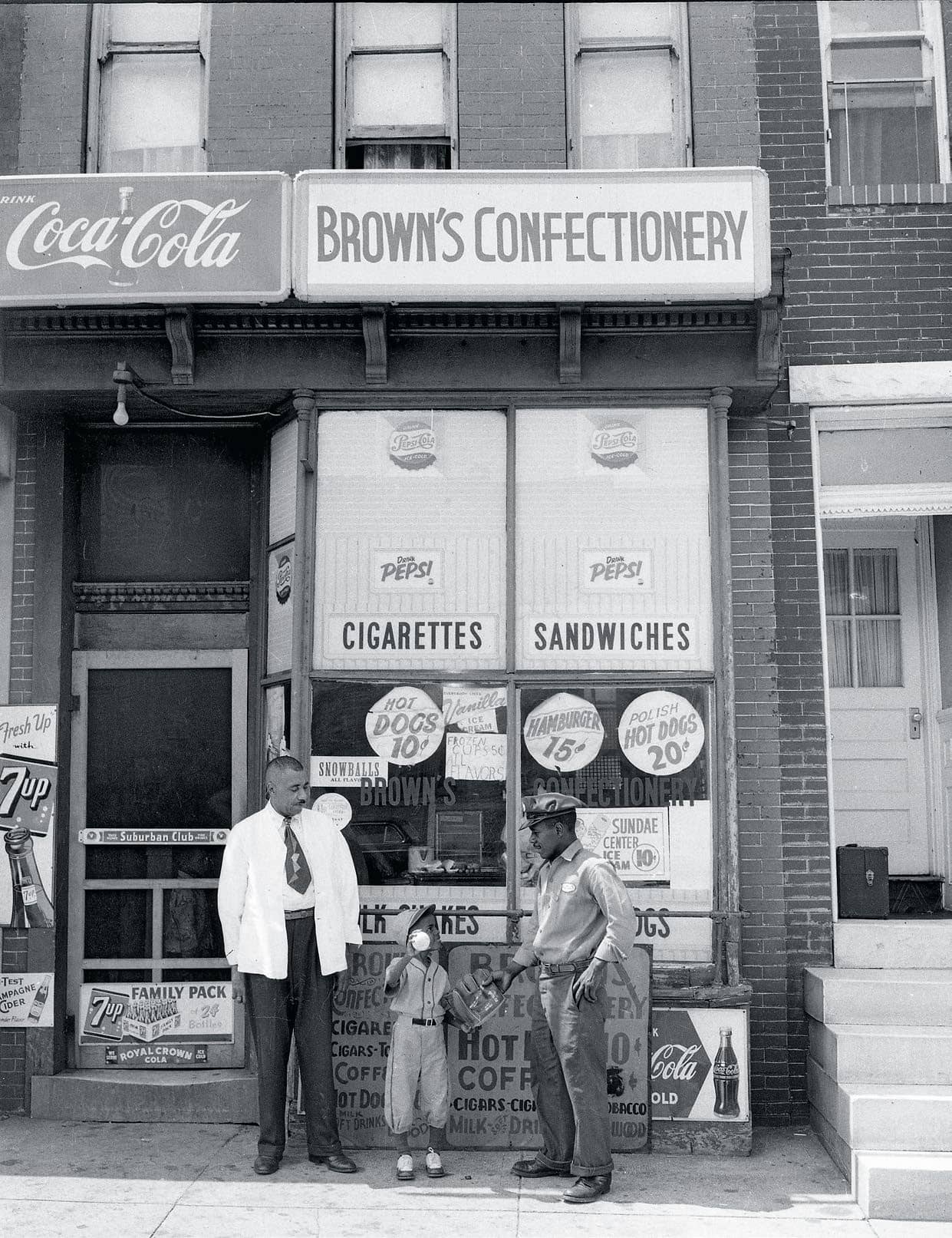 In a moment of inspiration, the 25-year-old Logan purchased a used delivery truck when Cherry Hill opened its doors. Cramming the vehicle with every foodstuff, household, and drug store item he could buy or get on credit, he started making two Cherry Hill runs a day in his mini-Walmart on wheels. He drove through once in the morning, and then again after the neighborhood kids had returned from school. Later, he replaced the truck with an old, but bigger, school bus. "Oh, my God, how I remember," recalls Linda Morris, author of Cherry Hill: Raising Successful Black Children in Jim Crow Baltimore. "We'd chase down the street after the bus: 'Mister Logan, Mister Logan, do you have penny candy? Do you have penny candy today?'"
Born in 1920, Logan had grown up in the western corner of North Carolina, in Rutherford County, so named for a local plantation slaveholder and former U.S. Army general who had made his mark in the southern Appalachian "Indian" wars. Logan was raised on his grandparents' farm, where he worked as a boy until he left home and school at 12 for domestic employment with a white family in nearby Forest City—coincidentally the site of one of the state's most notorious lynchings—for room, board, and $1 a week. Three years later, with scant prospects in his state of origin, he left all he knew behind to earn $10 a week as a houseman for another white family in New York. He bolted to Baltimore after learning of higher wages building ships in the war effort.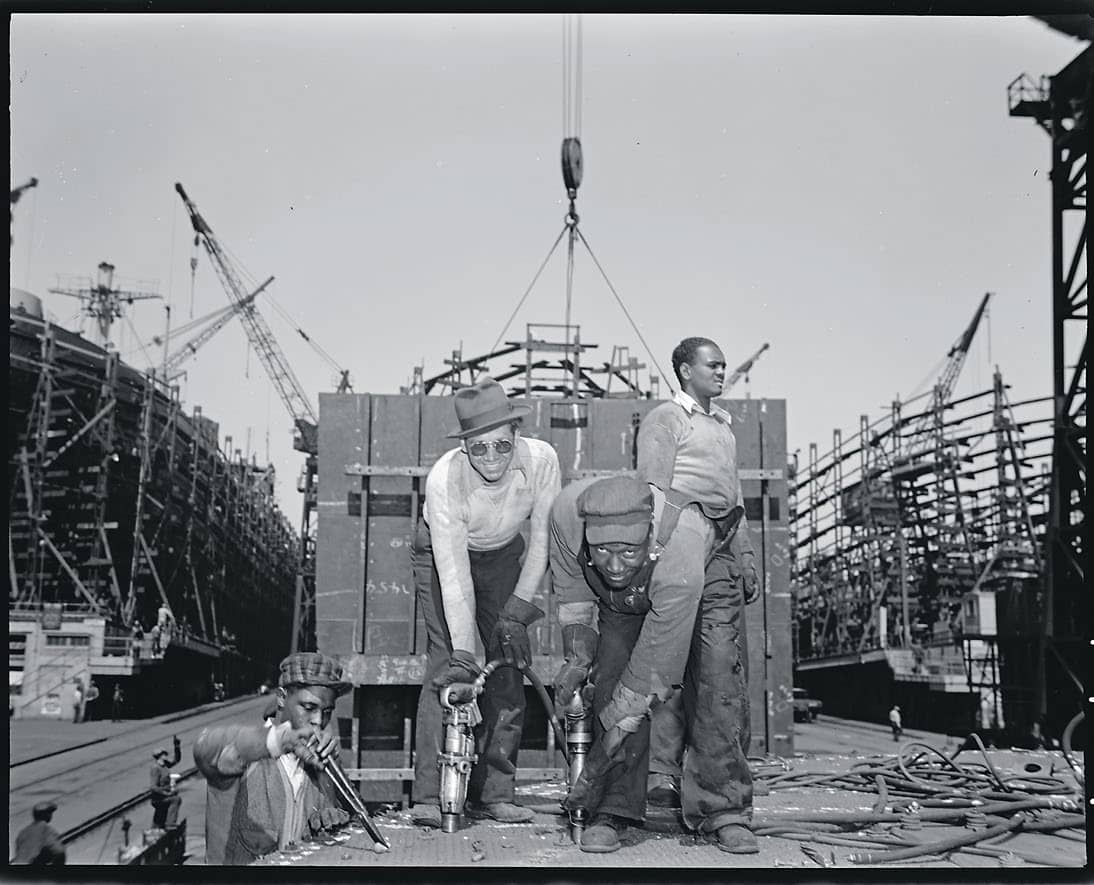 Eventually, Logan would leave his Bethlehem-Fairfield job, too, opening a second grocery store in Turner Station, the then-fast-growing Black community in southeast Baltimore County. Building on his entrepreneurial successes, he launched a popular bread company in the 1950s, plastering his visage on loaves of "Daddy Logan" bread. When he retired at 73, he took up golf, which he'd dreamt of playing since his teenage caddying days.
"When the white businessman he worked for in New York told him he'd never be able to learn the game because he was Black—he would've said Negro or Colored in those days—my father never forgot that moment," recalls Logan's daughter, Francesca Brooks. "He played every day after he retired at Baltimore's public courses and everywhere else. In his 80s, he'd challenge anyone to play him for money. His last golf trip, he took his son-in-law with him back to North Carolina, to play Pinehurst [the famous, long-segregated professional course]. That meant everything to him because of its history. He was 95. That was his bucket list. He died two years later in 2017. Only once did I hear him express anything like regret or bitterness. I guess he kept those thoughts and feelings from us. 'I made it a long way in my lifetime,' he said. 'I just would've liked to have seen how far I could've gotten, if I hadn't started so far behind.'"
"I was leaving the South to fling myself into the unknown . . . I was taking a part of the South to transplant in alien soil, to see if it could grow differently, if it could drink of new and cool rains, bend in strange winds, respond to the warmth of other suns and, perhaps, to bloom."
—Richard Wright, from Black Boy, 1945
The Great Migration, the exodus of more than 6 million African Americans from the rural South to cities in the North—or in Baltimore's case, almost North—Midwest, and West between 1910 and 1970, was one of the largest internal movements of people in U.S. history. It also remains, with the exception of Isabel Wilkerson's award-winning treatise, The Warmth of Other Suns, whose title honors the Mississippi-born Wright, one of the most under-chronicled stories of the 20th century.
In each U.S. Census prior to 1910, more than 90 percent of the country's Black population lived in the South, with the overwhelming majority of those individuals spread out in rural areas across former Confederate States. By the end of the Great Migration, nearly half of the nation's Black population had decamped for the booming cities of Detroit, Chicago, New York, and Philadelphia, and Cleveland, Newark, Pittsburgh, and "Up-South" Baltimore, to name a few, in hopes of economic opportunity, education, relief from white oppression and violence, and something closer to full participation in the civic life of their own country.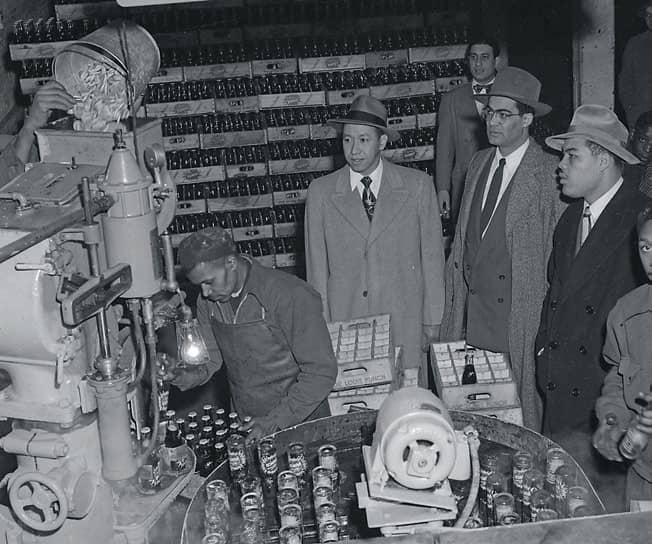 Without this leaderless mass flight— "Oftentimes, just to go away is one of the most aggressive things that another person can do," wrote John Dollard, an anthropologist studying the racial caste system of the South in the 1930s—there would be no successful World War II defense build-up at Sparrows Point, the Bethlehem-Fairfield shipyards, or the huge Glenn L. Martin aircraft plant in Baltimore. There would be no Steel Belt, no "Big Three" auto-making capital in Detroit, no "City of Big Shoulders" meatpacking houses and railroad yards. Which means there would also be no Motown, no Chicago blues, no Muddy Waters, no Aretha Franklin, and no Jackson 5. There'd be no Harlem Renaissance, Langston Hughes, and Zora Neale Hurston—a Florida native who attended high school in Baltimore. There'd be no modern jazz as we know it. Thelonius Monk and John Coltrane were born less than a decade apart in rural North Carolina— just like Jacob Logan.
In Baltimore, the proportion of the Black population tripled during the Great Migration, growing from less than 85,000, 15 percent of the city's overall population, in 1910, to more than 420,000 and a near majority by 1970.
As it is impossible to imagine this country without the contributions of those who fled the Deep South for Detroit, Chicago, and New York, it's impossible to conjure a Baltimore without the hundreds of thousands of people who came to the city as part of the Great Migration—whether under their own volition or carried to new futures by their parents.
A few notables: the late U.S. Rep. Elijah Cummings, the son of former South Carolina sharecroppers; Judge Robert Bell, retired Chief Judge of the Maryland Court of Appeals, who returned home to North Carolina during his boyhood summers to tie and cure tobacco; former state Sen. Clarence Blount, also the son of Carolina tobacco workers and the first African-American majority leader in the General Assembly; former state Sen. Verda Welcome, one of 16 children raised on a small North Carolina farm and the first Black woman ever elected to a U.S. state Senate; former city councilwoman and homeless advocate Bea Gaddy; acclaimed poet Lucille Clifton, twice a finalist for the Pulitzer Prize; and renowned singer Ethel Ennis, Baltimore's "first lady of jazz," who died a year ago this month. Her parents, a Harlem Park barber and a homemaker who played piano at Ames United Methodist Church, both migrated from South Carolina and met in Baltimore.
Businessman, investor, and subsequent political power player "Little Willie" Adams left the cotton fields of Zebulon, North Carolina, in 1929 at 15. A literal rags-to-riches story, Adams worked his way up from running numbers and cutting sailcloth into rags at a Fells Point shop to running his own illegal lottery operation, among other business. Later, he emerged to use his influence, wealth, and resources to finance scores of legal Black businesses, including the Super Pride grocery chain and Parks Sausage Co., one of the first Black-owned companies to trade publicly on Wall Street.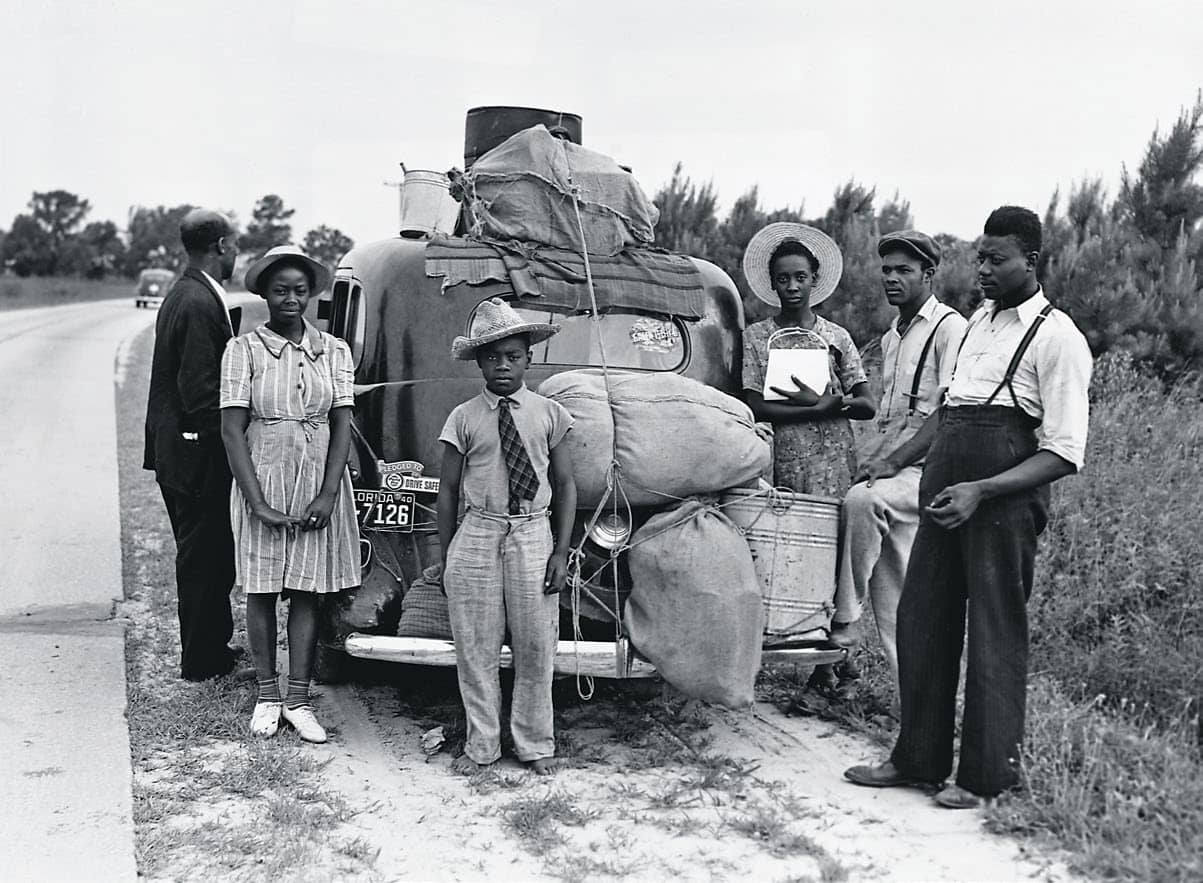 At the same time, William March, born to a North Carolina Lutheran minister following the flock to Baltimore, clerked a post office night shift while building his eastside funeral business into one of the largest African-American-owned mortuary services in the country. March would also co-found the Harbor Bank of Maryland, the state's first Black-owned commercial bank. And before all that, Master Sergeant March participated in the 1944 D-Day landing at Normandy.
You can read up to 3 premium stories before you subscribe to Magzter GOLD
Log in, if you are already a subscriber
Get unlimited access to thousands of curated premium stories and 5,000+ magazines
READ THE ENTIRE ISSUE
February 2020