RONIN TACTICS IS ON A MISSION
American Survival Guide|April 2020
TU LAM SHARES HIS INNER WARRIOR WITH HIS STUDENTS.
Tu Lam is the epitome of many things—a loyal military member and a highly trained martial artist, weapons expert, firearm tactician, teacher and, finally, a soft-spoken and caring individual.
However, words are just that: words. To truly understand Tu's mindset, physical abilities and prowess, as well as why his training company, Ronin Tactics, is so well-regarded, American Survival Guide caught up with this ever-active retired Special Forces operator and explored what made him what he is today, including the arduous, sometimes dangerous, but truly fulfilling, path he took to get here.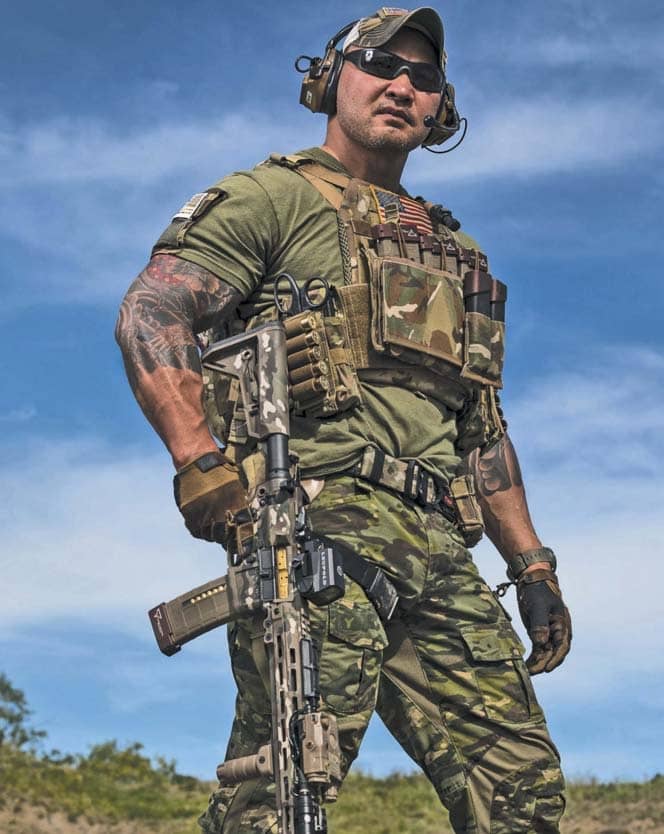 American Survival Guide: What was your childhood like as you were growing up, and was your life then instrumental in creating the man you are today?
Tu Lam: Unfortunately, growing up the in 1980s as an Asian American (South Vietnamese) during the post-Vietnam War years near the biggest Army base in the United States (Fort Bragg, North Carolina) was not so easy. I was called more racist names than I care to recall. I was bullied and beaten daily for looking different. Usually, these racist child acts were supported by their racist adult parents.
My family didn't come from money, and we didn't have much. My stepfather raised us with a very strict military upbringing. Higher education was a requirement, and we dedicated many hours to our academics. In public school, we had a dress code—enforced by my stepfather.
My stepfather had a welding business that was started by my step-grandfather after he returned home from the Korean War. My stepfather engineered and manufactured Special Operations assault ladders, along with many other requirements from the military's more specialized units.
Growing up, our days were long, with no days off. We went to school on school days and worked throughout the weekends. During the summer breaks, we would work seven days a week. If we were not working at the welding shop, we were working at home. Our days usually started at 6:00 a.m. with The Ballad of the Green Berets (the Special Forces song). My stepfather was a former Army drill sergeant, so physical training was developed early in our childhood.
Growing up in a military household, we were trained on weapons. I started training in hand-to-hand, combat blade tactics and firearms at age 11. Now, as an adult and looking back on my childhood, I realize my strict upbringing gave me the structure I needed in my life to accomplish the things that are important to me, such as finishing college while fighting wars. My physical discipline as a child had transferred to my discipline to finish some of the military's most demanding training and Special Operations assignments. The bullying and racism I endured as a child gave me strength to not allow such a hateful mind but to instead show compassion to others. At the time, I could not see the lesson, but I do now. The struggles I endured as a child have given me the strength I needed to become the person I seek to be.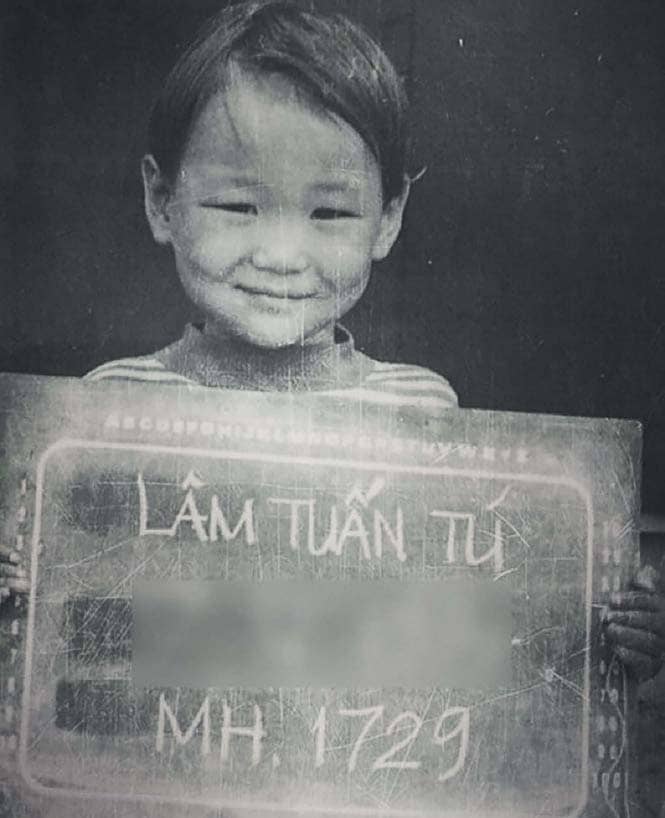 ASG: The fact that the military has been a huge influence on your life is obvious. What, however, was the catalyst that led you down the path to the U.S. armed forces? Was it through choice, necessity or something else entirely?
TL: My understanding from birth was one of war. I was born out of war. America's [combat] involvement in the Vietnam War lasted from 1965 to 1973. I was born in Saigon, Vietnam [at that time, South Vietnam] on December 17, 1974, during the failing state for the South Vietnamese government. During this phase of the war, American troops had withdrawn from Vietnam. This event left a devastating impact on the South Vietnamese people. My family was pulled out onto the streets. My uncles who had served alongside the American military were gunned down, and my other uncles were imprisoned in "re-education" camps [that is, torture camps].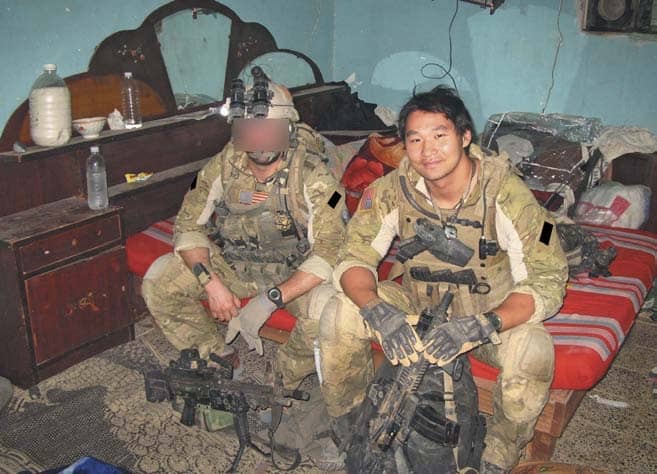 When I was 2 years old, I escaped on an overstuffed wooden boat with hundreds of other refugees. Pirates from surrounding countries anchored us down and pulled us back into the ocean on lines. They then shot our motor and cut the lines, leaving us out in the middle of the water to die. By the grace of God, a Russian supply boat picked us up as it came out of Vietnam. It dropped us off at a refugee camp in Indonesia, where we had to live off the land for close to a year.
My mother eventually remarried after we made it to the United States. My stepfather and my uncle (who sponsored our [citizenship] paperwork to the United States) were both Special Forces Green Berets. From a very young age, I was taught to understand the complexities of the Special Forces mission. I realized at 11 years old that the Green Berets were my ticket to help fight and free oppressed people.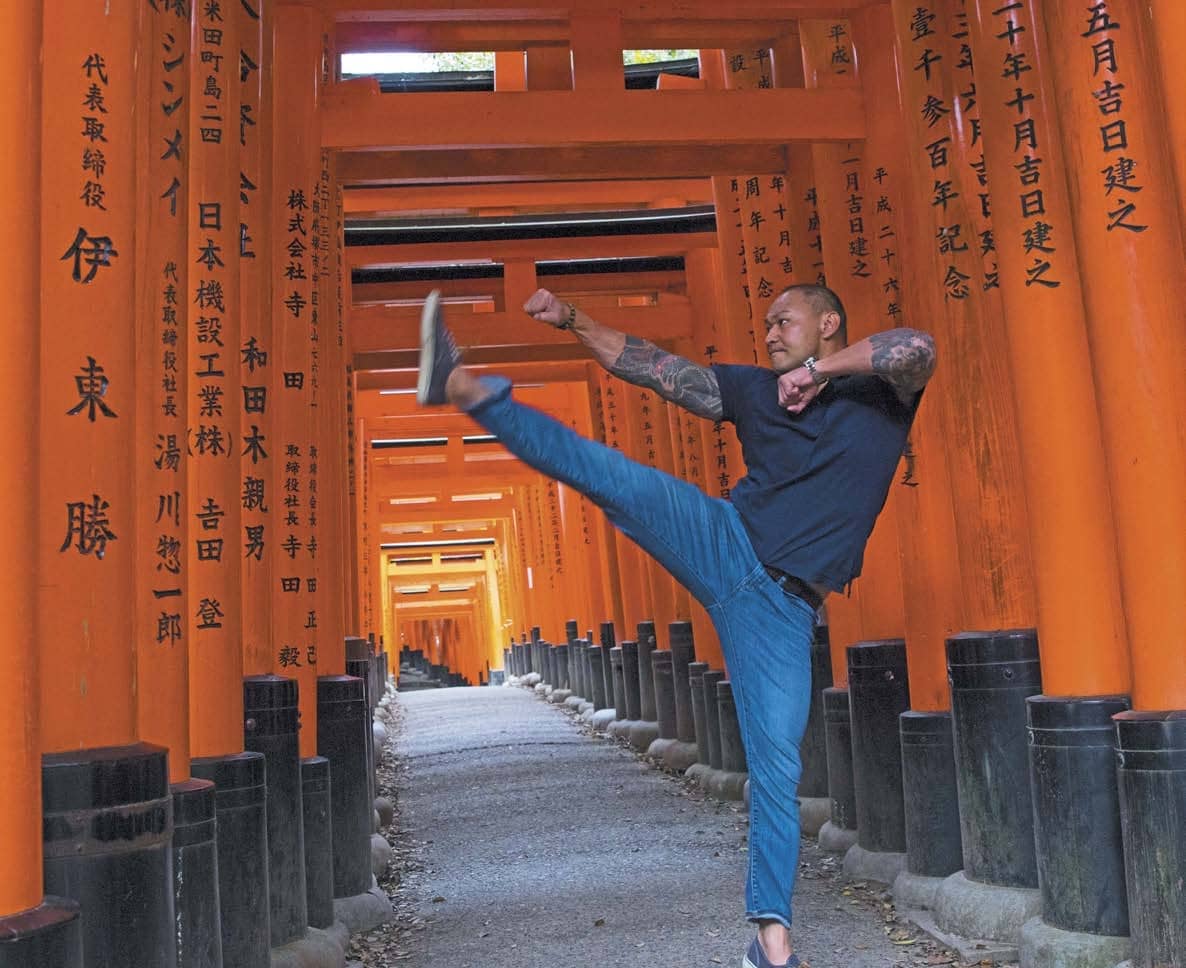 ASG: It's human nature that some people just make the wrong choice and discover the military is not for them. Was there a distinctive event that convinced you the military was, indeed, the right path for you?
TL: I can't think of one distinctive event that confirmed I was on the right path. There were times that made me question my path; but now, looking back, it was the right path for me. As a Green Beret, I've helped free thousands from modern-day genocide and slavery. I've fought against evil, and I've helped protect our country during times of war. My struggles have given me the strength to endure, because I understand that through the struggles, one will find himself.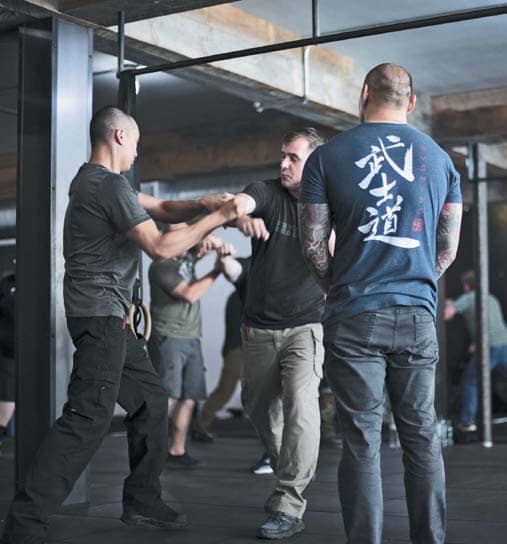 ASG: "Ronin" is defined as a "wandering samurai who no longer serves a lord." How and why does that mirror your own ways and the philosophies of your present-day training courses?
You can read up to 3 premium stories before you subscribe to Magzter GOLD
Log in, if you are already a subscriber
Get unlimited access to thousands of curated premium stories and 5,000+ magazines
READ THE ENTIRE ISSUE
April 2020