The Business Class Seat Guide
Business Traveller India
|
June-July 2019
They may look different, but beneath the surface there are some common characteristics between business class seats – in fact, they may even be the same design...
Hannah Brandler &tom Otley
It's a fascinating game to compare and contrast the wide range of business class seats. There are forward-facing ones, a forward/backward-facing "yin-yang" configuration (hello, British Airways) and various forms of "herringbone" – taking its name from the appearance of the seating when viewed on a plan from above. All are trying to achieve a fully-flat bed in the smallest amount of space.
The fully-flat bed is deemed essential by travellers who want to sleep on night flights and maximise productivity so they can hit the ground running at their destination. Direct aisle access is also preferred, to avoid an awkward climb over your neighbour. At the same time, airlines want to strip out as much weight as possible from the design, since every extra kilogram adds to the fuel bill.
Rather than design the seat from scratch, most airlines adapt the off-the-shelf products of the major seat manufacturers – of course, the exact specifications change not only from one carrier to another, but from one aircraft type to another.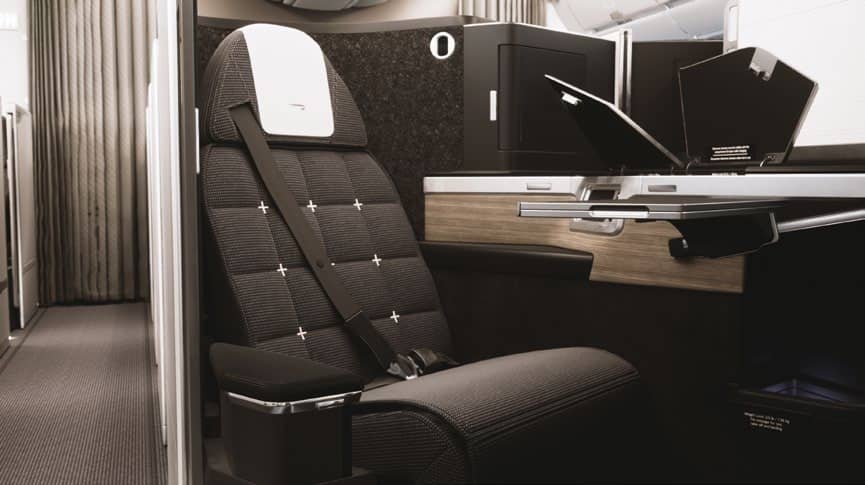 To complicate things, some airlines have different types of seats across aircraft. Nevertheless, it's possible to identify the main designs and the carriers you will find them on. Here we look at the six seats that are commonly used by airlines on their long-haul aircraft. For further seating developments see Upfront page 12, and visit businesstraveller.com/tried-and-tested for flight reviews.
SUPER DIAMOND
Owned by Collins Aerospace, the Super Diamond seat has proved successful for airlines around the world, offering direct aisle access in a herringbone configuration. The seat features a comfortable 78-inch fully-flat bed (on most airlines) with fully customisable positions.
You can read up to 3 premium stories before you subscribe to Magzter GOLD
Log in, if you are already a subscriber
Get unlimited access to thousands of curated premium stories, newspapers and 5,000+ magazines
READ THE ENTIRE ISSUE
June-July 2019