NEVER MIND THE QUALITY, FEEL THE QUANTITY
Ghost Recon, Ubisoft's Tom Clancybranded near-future military shooter franchise, has always been a solid bet, building a decent fanbase among those who prefer their soldiering to be open world and gadget-assisted. But with Breakpoint, something has gone badly awry. We're all for games that make you work hard for your rewards but, in its early stages at least, playing Breakpoint feels more of a chore than a pleasure.
If you persist with it, you'll find that matters improve markedly, but all the way through it, fundamental flaws nag at you. With elements like a lootheavy gear system more or less lifted wholesale from Destiny, Breakpoint gives the impression that Ubisoft has attempted to use it to appease modern gaming tastes (no doubt in a bid to grow the overall Ghost Recon fandom). But it starts so slowly and bafflingly that one suspects only diehard Ghost Recon fans will feel inclined to put in the effort required to prevail over its shortcomings.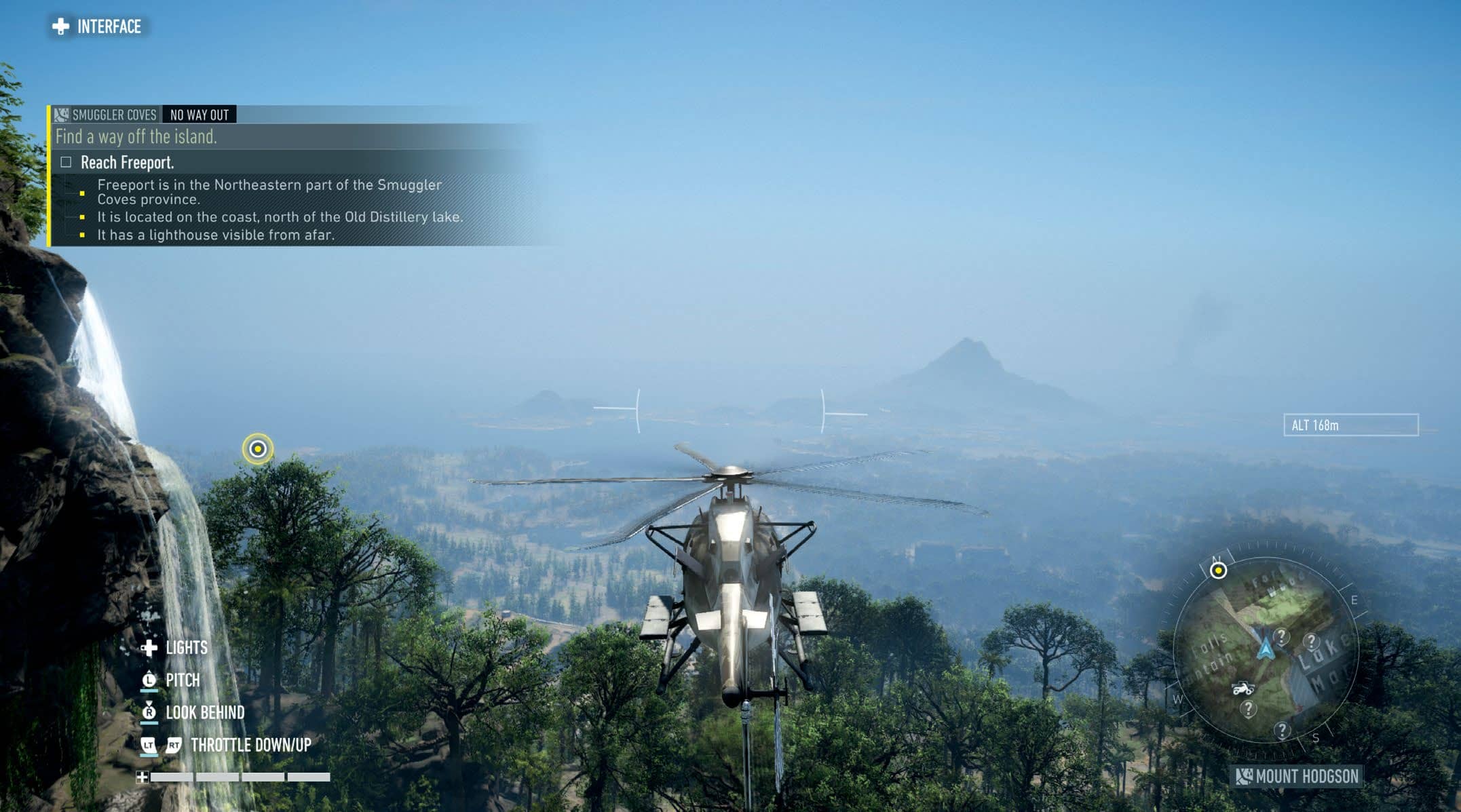 Breakpoint contains plenty to admire – including a massive and impressive-looking world, a cleverly constructed and surprisingly absorbing storyline, a decent PVP multiplayer mode and compelling military gadgetry. But it is also thoroughly hamstrung by some fundamental systems which straddle the spectrum between shoddy and completely broken.
Blow your cover
Unfortunately, the most broken system of the lot is also one of the most fundamental, given that Ghost Recon Breakpoint is a third-person shooter which adopts a first-person view only when you aim: the cover system. It attempts to snap to anything in your vicinity which could operate as cover, but does so in such an erratic manner that you end up steering clear of walls and corners in particular.
Occasionally, low horizontal walls work as they should, but all too often Breakpoint picks the wrong shoulder to fire from when you use vertical cover, so you end up shooting virtual plaster and giving your whereabouts away when you're trying to remain undetected. It's a huge problem for a game which demands a stealthy approach more often than not.
Continue Reading with Magzter GOLD
Log-in, if you are already a subscriber
Get unlimited access to thousands of curated premium stories and 5,000+ magazines
READ THE ENTIRE ISSUE
Christmas 2019
Ghostbusters: The Video Game Remastered
Xbox: The Official Magazine
Werewolf: The Apocalypse – Earthblood
Xbox: The Official Magazine
Ghost Recon Breakpoint
Xbox: The Official Magazine
Fortnite Maps Out Its Future
Xbox: The Official Magazine
WWE2K20
Xbox: The Official Magazine
Destiny 2: Shadowkeep
Xbox: The Official Magazine
Gears 5
Xbox: The Official Magazine
FIFA 20
Xbox: The Official Magazine
eFootball PES 2020
Xbox: The Official Magazine
Borderlands 3
Xbox: The Official Magazine
Huawei Moving US Research Center To Canada
Techlife News
Deadly Defect Found In Another Version Of Takata Airbags
Techlife News
When Sleeping Rough Is The Only Way
Bloomberg Businessweek
Facebook Tests Tool To Move Photos To Google, Other Rivals
AppleMagazine
US Says Cryptocurrency Expert Violated NKorea Sanctions
AppleMagazine
Period Pieces
American Bungalow Magazine
Consumer Confidence Still High Despite November Decline
Techlife News
Angry China Weighs Options As Trump Backs Hong Kong Bills
Techlife News
Above-Ground Power Lines Grow In Risk As Climate Changes
AppleMagazine