A Timely Invitation
Womans Weekly Fiction Special|July 2020
Jen hoped this trip of a lifetime would put things in perspective for her heartbroken daughter
Jen watched her daughter anxiously as they waited for their luggage to appear on the carousel. They were both weary after the long flight but Sylvie looked as though she'd been crying. Jen desperately hoped this trip was just what Sylvie needed to recover from Richard's betrayal. Had she done the right thing persuading her to come?
Well, there was no point worrying now. They were here. In spite of her worries, her heart gave a skip of excitement. She was back in Africa. The volunteer project sounded amazing. With luck, Sylvie would become too engrossed to spare a thought for Richard.
'Here, let me help you with that,' she said as Sylvie's rucksack appeared. 'It's nearly as big as you are.'
'Hey there, Jen! Good to have you back.'
'Kit! It's great to see you again. Sylvie, this is Kit, our boss for the month. This is my daughter, Sylvie. It's her first time in Africa.'
'Welcome to Namibia, Sylvie,' Kit said, shaking her hand and steering them expertly through the crowds to the jeep.
As they bounced along the bumpy track, Kit gave Sylvie some background information.
'You'll discover that every animal makes a hole,' he grinned at her in the mirror. 'Every bush has thorns the size of logs. Tomorrow you'll learn how to change a tyre. We've had three punctures today already.'
His cheerfulness was infectious and Sylvie smiled back, trying to look braver than she felt.
'Don't worry. Soon you will be an expert like your mama,' Kit reassured her.
After a couple of hours they arrived at a small group of huts, one of which was their home for the next month.
'Now let's get you latecomers some food and then you must sleep. There's an early-morning briefing. You'll meet your colleagues then. We're a mini United Nations here with people from across the globe.'
A little later Jen lay on her bunk listening to her daughter's breathing. Sylvie had fallen asleep immediately, exhausted from the travelling, but Jen needed to marshal her thoughts. Now they were here and there was no turning back, she could only hope that bringing Sylvie along had been the right thing to do.
Since selling her business Jen had been a regular volunteer in Africa. She had helped with lots of different projects, loving the hard work and shared purpose. She had made many good friends from all over the world.
But the last time she returned home she had been greeted by a distraught Sylvie who had discovered that Richard was seeing her best friend and that she, Sylvie, was the last to know.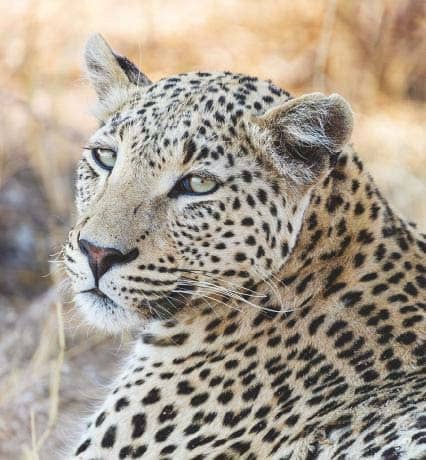 Over the months that followed, Jen had watched her usually outgoing daughter growing quieter and more withdrawn, her self-confidence shattered. Urgent action was needed.
'Come and sit in the garden and tell me about your day,' she said, when Sylvie came round for a cup of tea after work. 'Have a biscuit.'
She was sure Sylvie was thinner than ever.
You can read up to 3 premium stories before you subscribe to Magzter GOLD
Log in, if you are already a subscriber
Get unlimited access to thousands of curated premium stories and 5,000+ magazines
READ THE ENTIRE ISSUE
July 2020