Adventures In Snow & Ice
Wanderlust Travel Magazine
|
November 2019
Travelling doesn't need to come to a standstill because winter has arrived. Indeed, there are many good reasons why we should all be embracing the cold
ASIA
See snow monkeys relaxing in Japan
The simien craze for hot-tubbing at Jigokudani – a hot spring (or onsen) in the foothills of the Japanese Alps near Nagano city – is thought to have started when a plucky female macaque dipped her toes in the 40°C water back in the early 1960s. Now hundreds of so-called snow monkeys are at it. The best time to see the pink-faced primates soaking in the steaming waters is during winter when snowdrifts surround the geothermal pool. You can catch a train from Nagano to the Jigokudani trailhead, from where it's a 45-minute hike to the monkey park. These are wild animals, free to come and go as they please. Feeding or touching the monkeys is a no-no – and don't even think of joining them for a dip.
Also See: As well as some 3,000 monkeyfree onsens, other winter highlights in Japan include the flamboyant courtship dance of red-crowned cranes at Kushiro Marsh near Tsurui. Skiing is popular at several resorts in Hokkaido.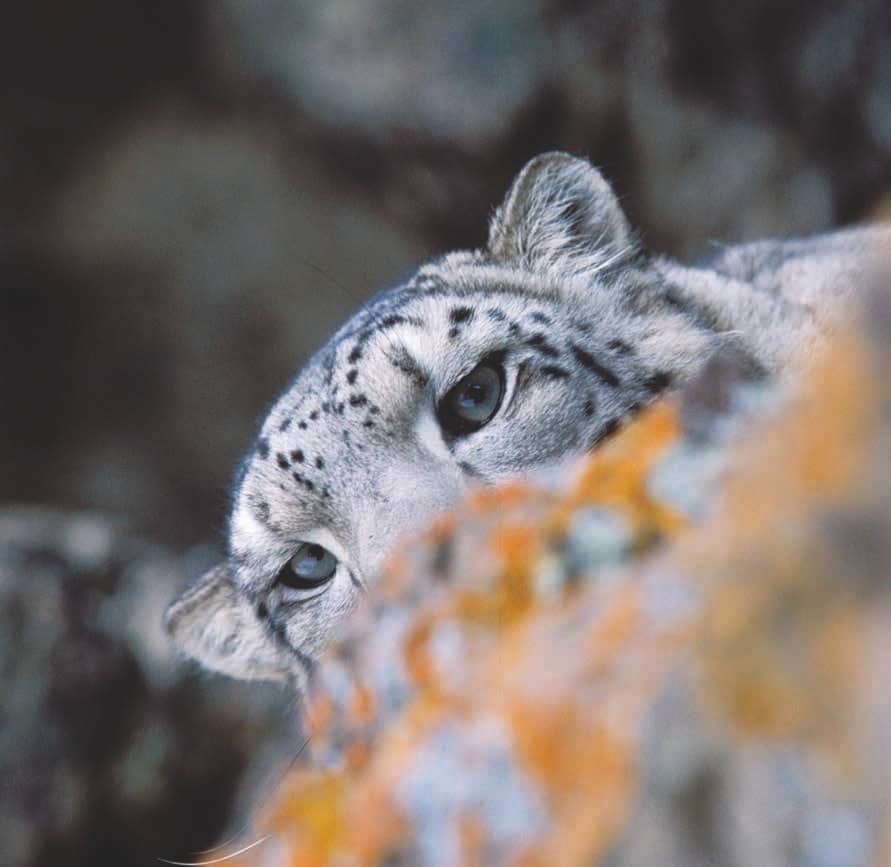 Track snow leopards in Ladakh, India
Endangered, elusive, exquisitely camouflaged… it's small wonder snow leopards are so difficult to see in the wild. You can boost your chances, however, by joining a dedicated snow leopard tracking holiday in Hemis National Park, deep in the Indian Himalaya. A stronghold for the silvery, solitary feline, this spectacular mountain wilderness is conveniently also inhabited by blue sheep – high on the big cats' menu.
During winter, predator and prey are both forced to descend to lower altitudes, increasing the chances of a sighting. With luck, your local guides will find clues – maybe some scats and prints – confirming the big cats' presence, but you will also spend long hours training telescopes on precipitous slopes of rock and ice, waiting, hoping, praying…
Also See: Ladakh is prime trekking country – even in the depths of winter when the River Zanskar freezes solid and becomes the setting for the demanding 90km, eight-day Chadar or Frozen River Trek.
Go ski touring in Kyrgyzstan
Rucked up by the mighty Tian Shan mountains, Kyrgyzstan is a superb summer destination for horse trekking or hiking the high plains from yurt to yurt. Less well known are the country's winter highlights – particularly ski touring. With a growing reputation as the 'Switzerland of Central Asia', popular spots for powder skiing now include Ala Archa National Park, just 40km from the capital Bishkek and suitable for anyone with basic off-piste experience. A seven-hour drive from Bishkek, Karkara is a hub for more remote ski touring trips in the pinestubbled Terskey Mountains.
Also See: Depending on the prevailing political situation, specialist operators such as Mountain Heaven offer skiing holidays in Iran, visiting the resorts of Dizin, Shemshak and Darbandsar.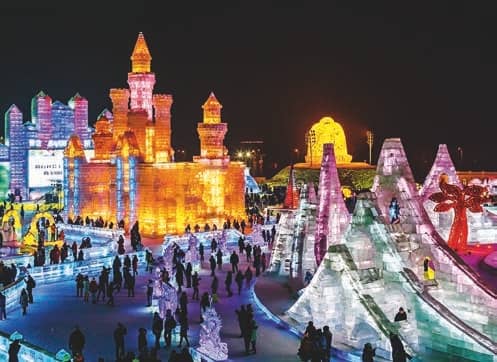 Visit the Harbin Ice and Snow Festival, China
Past creations at this sub-zero theme park of giant ice sculptures in northeast China have included castles, pagodas, giant Buddhas and even a Great Wall complete with an ice slide. Many of the sculptures are illuminated from within, transforming the festival into a dazzling night-time spectacle. The 36th event is due to open on 5 January 2020 and last for a month or more, weather permitting. As well as elaborate ice sculptures and snow carvings, the festival features an ice lantern exhibition and swimming in the frigid Songhua River.
Also See: Other winter wonderland events include Japan's Sapporo Snow Festival when creative teams from around the world compete to build the biggest, most intricate snow sculptures.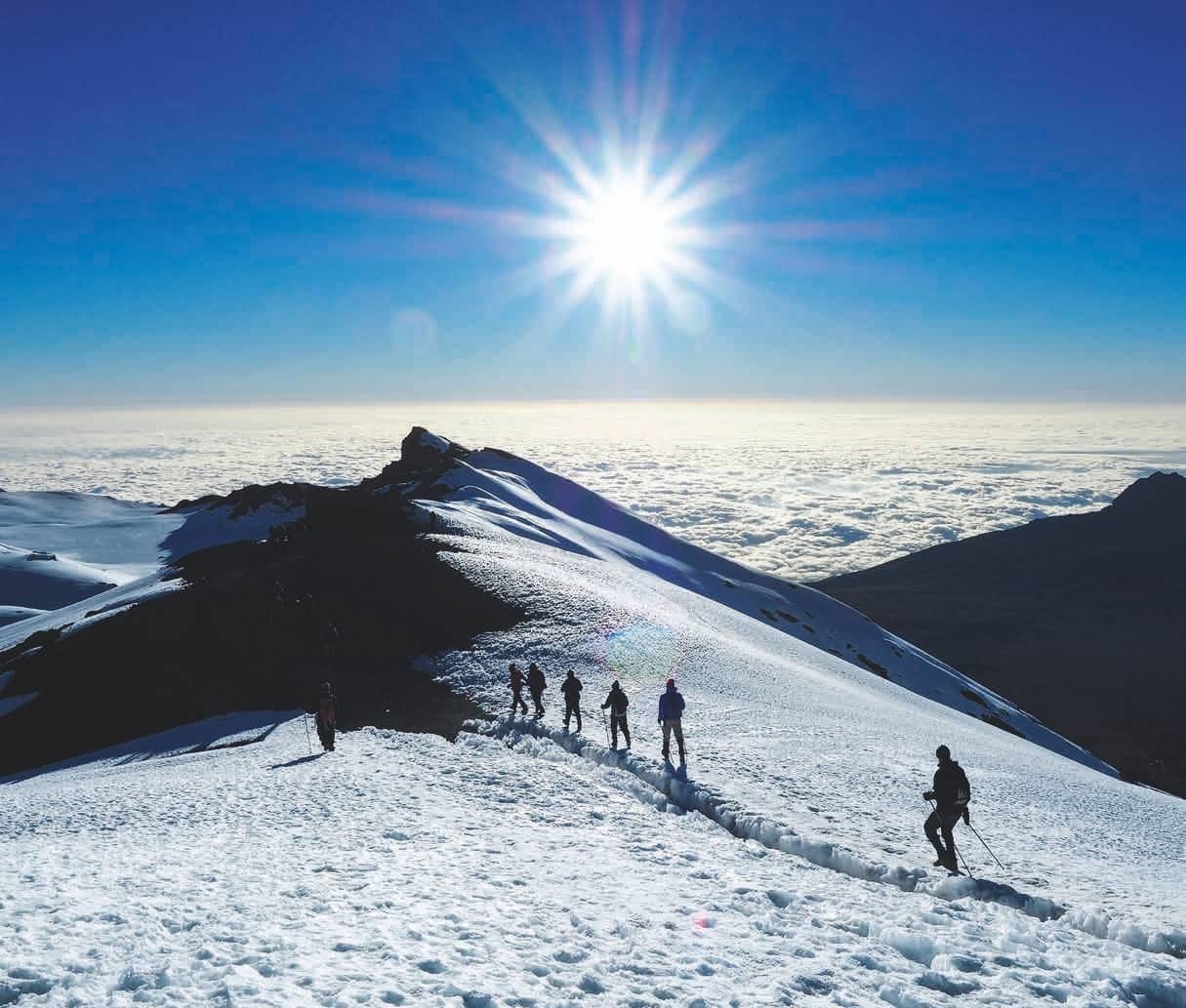 AFRICA
Climb snow-capped mountains on the equator
You need a lofty peak to sustain snow and ice in the tropics, but Tanzania's Kilimanjaro – the world's highest freestanding mountain – rises beautifully to the challenge. Straddling the equator, this dormant volcano has been glistening with glaciers for 12,000 years – but scientists predict these will be gone by 2030. Trekking to the 'Snows of Kilimanjaro' could become a race against climate change.
Part of the magic of scaling the heady heights of Uhuru Peak (Kili's highest point at 5,895m) is trekking from thick, humid rainforest on the mountain's lower flanks to frigid, ice-clad summit. In terms of climate zones, that's like walking from the tropics to the Arctic, only you're condensing a journey of several thousand kilometres into a week-long hike. This is no walk in the park though. Altitude sickness is common, which is why responsible operators recommend six to eight days on the mountain to aid acclimatisation. Rongai and Lemosho are two of the less crowded routes.
Also See: Often dusted with snow, Mount Kenya (5,199m) also makes a challenging but rewarding trek. Allow five days to hike to Point Lenana and back. Uganda's Rwenzori Mountains lure intrepid trekkers through cloying bogs and giant bamboo to reach the glaciated peaks of Mount Stanley.
EUROPE
Look for the northern lights in Norway
To witness the aurora borealis unveil its swirling curtains of luminescent green across a starstudded Arctic night is one of travel's ultimate tingly moments – but combine the cosmic light show with an epic landscape and you have something truly unforgettable. Pick the right spot in Norway and – with luck – you can watch the northern lights dance above a snowy, dragon-back mountain range looming above a green-washed ocean. An hour's boat ride south of the Arctic city of Tromsø, Senja's aurora displays can be spellbinding – particularly when viewed from one of the island's northern peninsulas, such as Okseneset. Renowned for the dark night skies (and low light pollution) that are so crucial for aurora hunting, Finnmark in the far north of Norway is another hotspot.
Also See: Notoriously fickle, the northern lights should always be viewed as a bonus. Fortunately, Norway has plenty of other winter activities, ranging from snowmobiling and ice climbing to walking with Sami reindeer herders.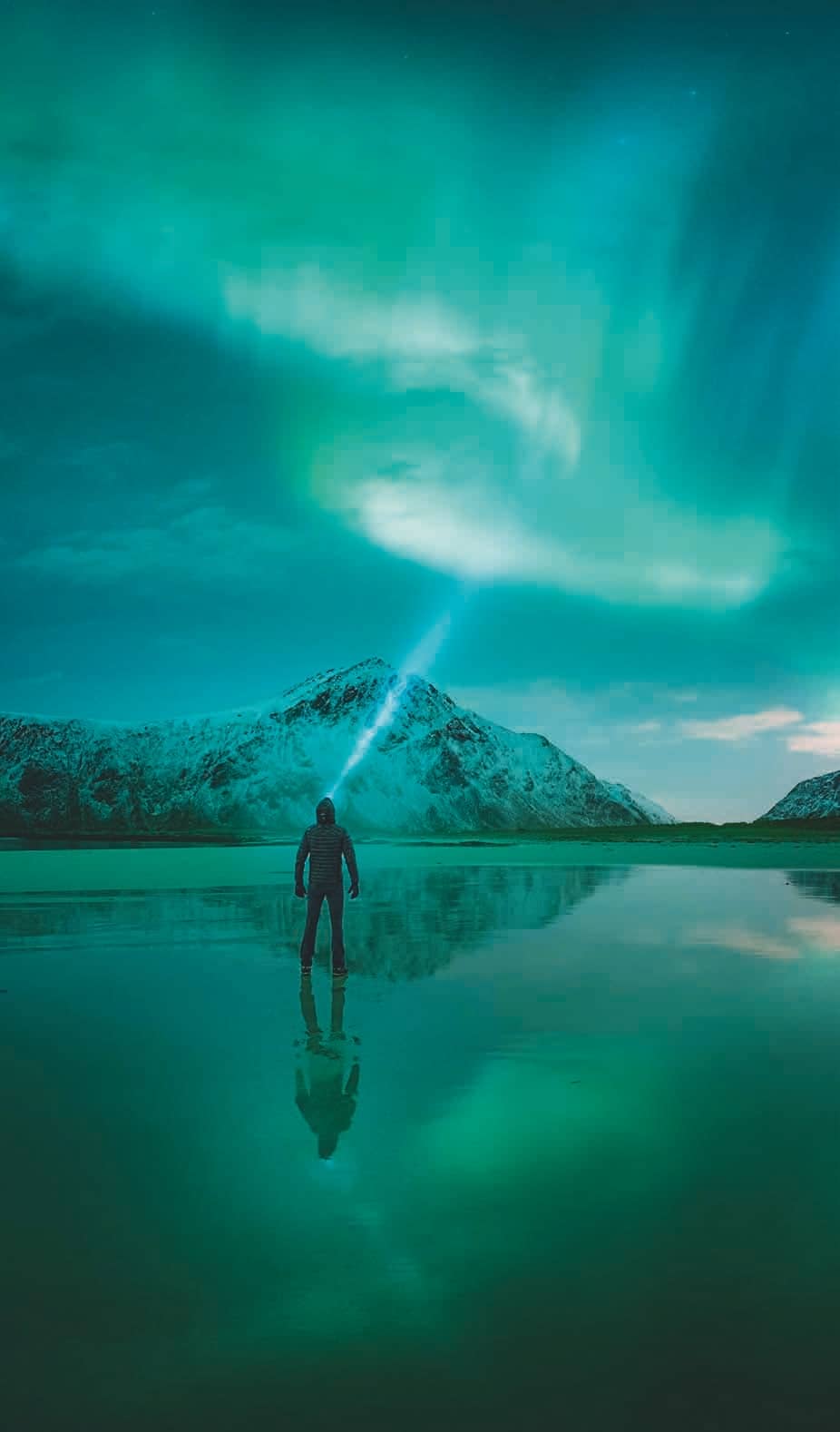 Spot orcas in Iceland
You can read up to 3 premium stories before you subscribe to Magzter GOLD
Log in, if you are already a subscriber
Get unlimited access to thousands of curated premium stories, newspapers and 5,000+ magazines
READ THE ENTIRE ISSUE
November 2019