REMOTE ID & UNIVERSAL TRAFFIC MANAGEMENT
RotorDrone
|
October/ November 2020
Your top 10 questions answered
Remote Identification (RI), Universal Traffic Management (UTM), and drones connected to wireless networks are top of mind in the drone industry right now. To get the inside story on these topics, I sat down with Skyward President Mariah Scott and Skyward Co-Founder & Director of Aviation Network Technology Eric Ringer for an Executive Roundtable webinar on regulations, technology, and the innovation shaping the drone industry.
Here are their answers to 10 of the most frequently asked questions we received, all about Remote ID and UTM.
1. WILL I NEED NEW EQUIPMENT TO COMPLY WITH REMOTE ID?
No, in most cases. Under the proposed Remote ID rule, the Federal Aviation Administration (FAA) is requiring drones to "broadcast" Remote ID directly to its surroundings (through Bluetooth or Wi-Fi, for example) and to "transmit" the same information to the FAA via the internet.
Most drones today connect to a ground control station on a mobile device such as a phone or tablet. These drones ought to be able to transmit their Remote ID signals to the internet through their ground control station. As for the broadcasting aspect of Remote ID, many manufacturers believe this can also be accomplished using existing hardware through software updates.
This means that the vast majority of existing drones will be able to comply with the transmission aspect of Remote ID through software updates without any need for additional hardware. Keep in mind that the FAA issued a Notice of Proposed Rulemaking (NPRM) and is considering comments from the public. The FAA could make changes before issuing the final rule that would change how Remote ID would be implemented.
2. HOW MUCH WILL REMOTE ID COST THE OPERATOR?
Most drone operators already have the hardware, software, and internet connectivity needed to comply with Remote ID. As a result, the cost ought to be negligible for most operators.
As explained in question #1, most drones will be able to comply with Remote ID through software updates without additional hardware purchases.
In terms of software for Remote ID transmission, the operator's ground control station will need to be supported by an FAA-certified UAS Service Supplier for Remote ID. Today, there are no Remote ID USS—but once the standards for Remote ID are finalized and published, any company can apply to the FAA to become a USS. Skyward, through our participation in the Remote ID Cohort, expects to become one of the early USS providers of Remote ID. We have already laid the groundwork for compliance with our Live Flight Tracking feature.
Internet connectivity is the third factor. Since most operators today are already using a ground control station on a smartphone or tablet connected to a cellular network, there should be no need for additional subscriptions or costs.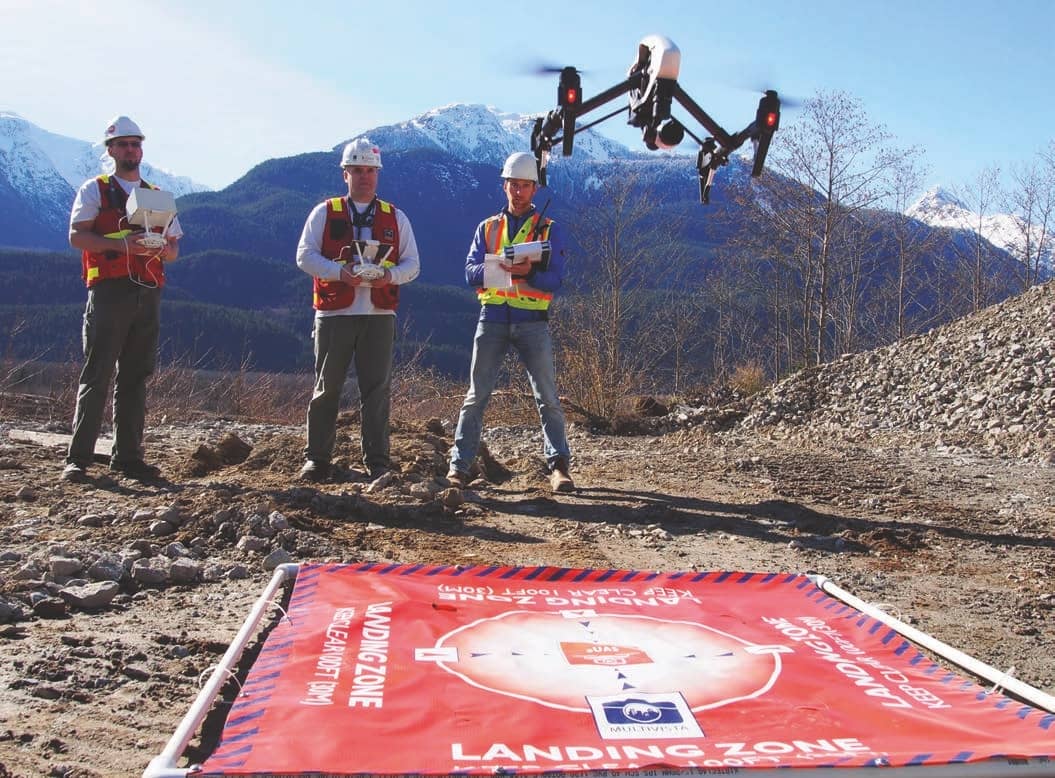 You can read up to 3 premium stories before you subscribe to Magzter GOLD
Log in, if you are already a subscriber
Get unlimited access to thousands of curated premium stories, newspapers and 5,000+ magazines
READ THE ENTIRE ISSUE
October/ November 2020