ESSENTIAL PILOT SKILLS
RotorDrone|May/ June 2020
Experience, proficiency, and currency are critical to your success
Flying—like playing professional sports or performing surgery—is a perishable skill. If you don't use them regularly, your abilities will degrade. That's why athletes practice constantly and medical teams regularly take proficiency training. It's also the reason why the concept of currency is embedded so deeply in the rules that govern aviation.
As a private pilot, it isn't enough that you pass the written test and complete your check ride. If you want to carry passengers, you must have completed three takeoffs and three landings in the past 90 days and be able to demonstrate that fact with notations in your logbook. In addition, you must complete a biennial flight review every two years. If you don't fulfill these requirements, you are still a private pilot, but you are not current, as in "currently allowed to fly."
Beginning in the 1970s, the Federal Aviation Administration (FAA) recognized that currency requirements were not sufficient to ensure pilots were actually competent to fly; especially general aviation pilots who don't necessarily log flight time regularly. In response, it established the WINGS program, known officially as the Pilot Proficiency Awards Program.
Participation in the WINGS program is entirely voluntary, but pilots who do participate are recognized with a certificate and lapel pin of bronze, silver, or gold wings, based on their accomplishments. They also enjoy significant premium discounts on their aviation insurance rates. Furthermore, statistical analysis reveals that they are about half as likely to be involved in an accident, which is the most important benefit of all.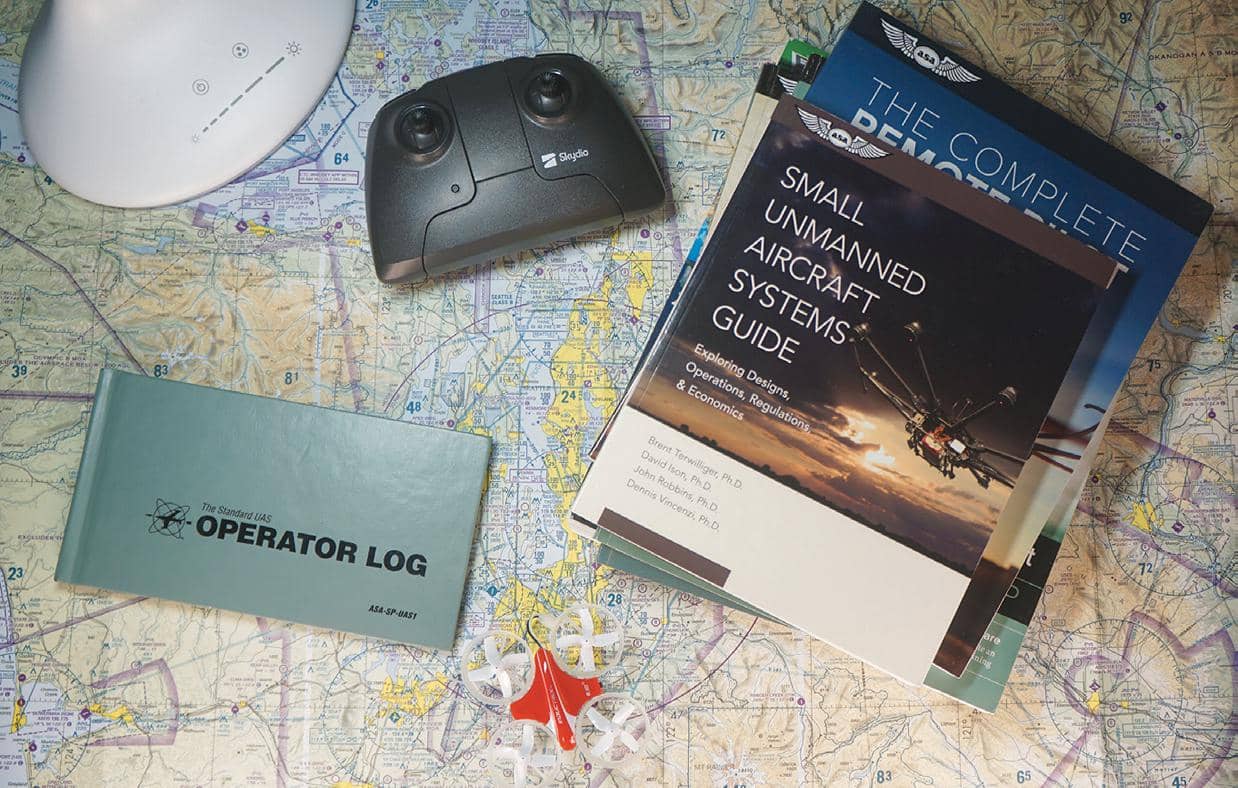 FLIGHT LOG
Unfortunately, the WINGS program does not extend to drone pilots, which makes it irrelevant to most of us drone enthusiasts. However, we can take the valuable lessons it embodies and apply them to our own piloting skills. Before we can do that, we need to understand three related concepts: currency (which we've already discussed here), experience, and proficiency.
You might not recognize it, but as drone pilots, the FAA does place a requirement on us to stay current. Every two years, when we to take the test to renew our certificate under 107, we are meeting that requirement, which is why the test is named "Unmanned General, Recurrent." However, if that constitutes the sum total of your experience with drones every two years, you cannot possibly argue that you are a competent drone pilot.
You can read up to 3 premium stories before you subscribe to Magzter GOLD
Log in, if you are already a subscriber
Get unlimited access to thousands of curated premium stories and 5,000+ magazines
READ THE ENTIRE ISSUE
May/ June 2020