FIELD OF DREAMS
TWO HURRICANES, SIX WRECKS AND A HANDFUL OF ISLANDERS ARE SHAPING THE BRITISH VIRGIN ISLANDS' FUTURE UNDERWATER
Chris Juredin has a most unusual late-night shopping habit.
For many mainlanders, bedtime scrolling leans toward Amazon or perusing real estate listings on Zillow. But the owner of Commercial Dive Services and the recreationally focused We Be Divin'—both based on the British Virgin Island of Tortola—is fixated on boats. Big ones. Big, abandoned wrecks that he and his team of commercial divers can clean up and sink to become habitat, to benefit fish and tourism.
It's a massive undertaking, but one that he's had plenty of time to think about.
"I've been trying since the early 2000s to encourage the government to let me build artificial reefs," says the tanned South African wearing a "Black Sheep" ball cap when we meet for coffee.
While Juredin and his reef-centric peers worked on the government, someone with nearly as much money and power as a small country entered the picture.
Local private-island owner Richard Branson—the force behind Virgin Atlantic airline—got involved with BVI's first artificial reef project in 2017 when a friend persuaded him to help repurpose a boat called the Kodiak Queen, a former U.S. Navy fuel barge that survived Pearl Harbor. (The boat went on to have several lives before 2010's Hurricane Earl ended its seaworthy days.) Branson and his team of many, including artists and entrepreneurs, helped it be reborn as a wreck off Virgin Gorda.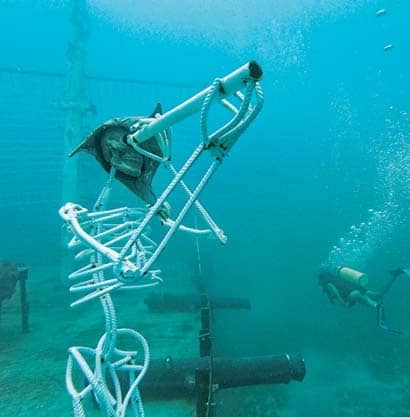 Kodiak Queen was also Juredin's first time taking on the dirty, behind-the-scenes work of prepping a ship to become a reef.
"Keeping it afloat and securing it for the artists to work on was difficult. At any time, it could have sunk," he says. "It would have been cost-prohibitive to resalvage it again. It was stressful. Very stressful."
In the end, the ship was purpose-sunk without a hitch in April 2017 at a sandy site 57 feet deep.
Juredin walked away with two lessons: one, that he and his team had the skills and equipment to make any vessel perfectly at home underwater. Two, to make this happen, he needed money.
Then Irma hit. Followed by Maria. Two Category 5 hurricanes barreling down on Tortola, Virgin Gorda and Jost Van Dyke within a span of two weeks in September 2017. All talk of reefs and diving halted. All energies poured into recovery. Juredin and his cranes worked around the clock.
When he finally lifted his head, he was in an entirely new position. "All that work from the storm afforded me the opportunity to buy bigger, heavier equipment," he says.
He was in a place to get things done.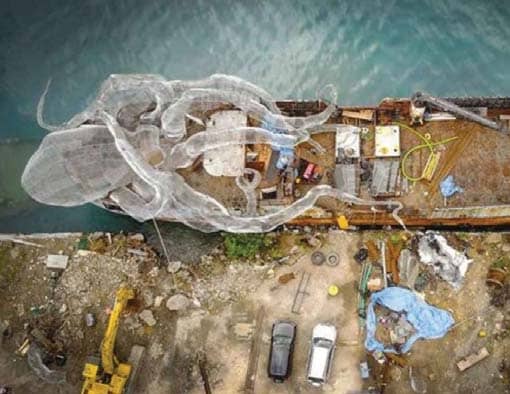 HOW TO MAKE A PERFECT PIRATE? REBARRRR
We approach from the side. Just down a sloping reef sits the Willy T, the legendary floating bar, now resting upright and intact at a depth of 65 feet.
I'm following Megan De Waal, instructor with Blue Water Divers based on Tortola, as she leads us to meet the dead charged with taking care of the ship.
A skull stares back at me, alive with tubeworms and bits of sea fan and sponge. The ship is guarded by a small army of rebar and plaster-of-Paris sculptures, a skeleton crew submerged along with the ship last August.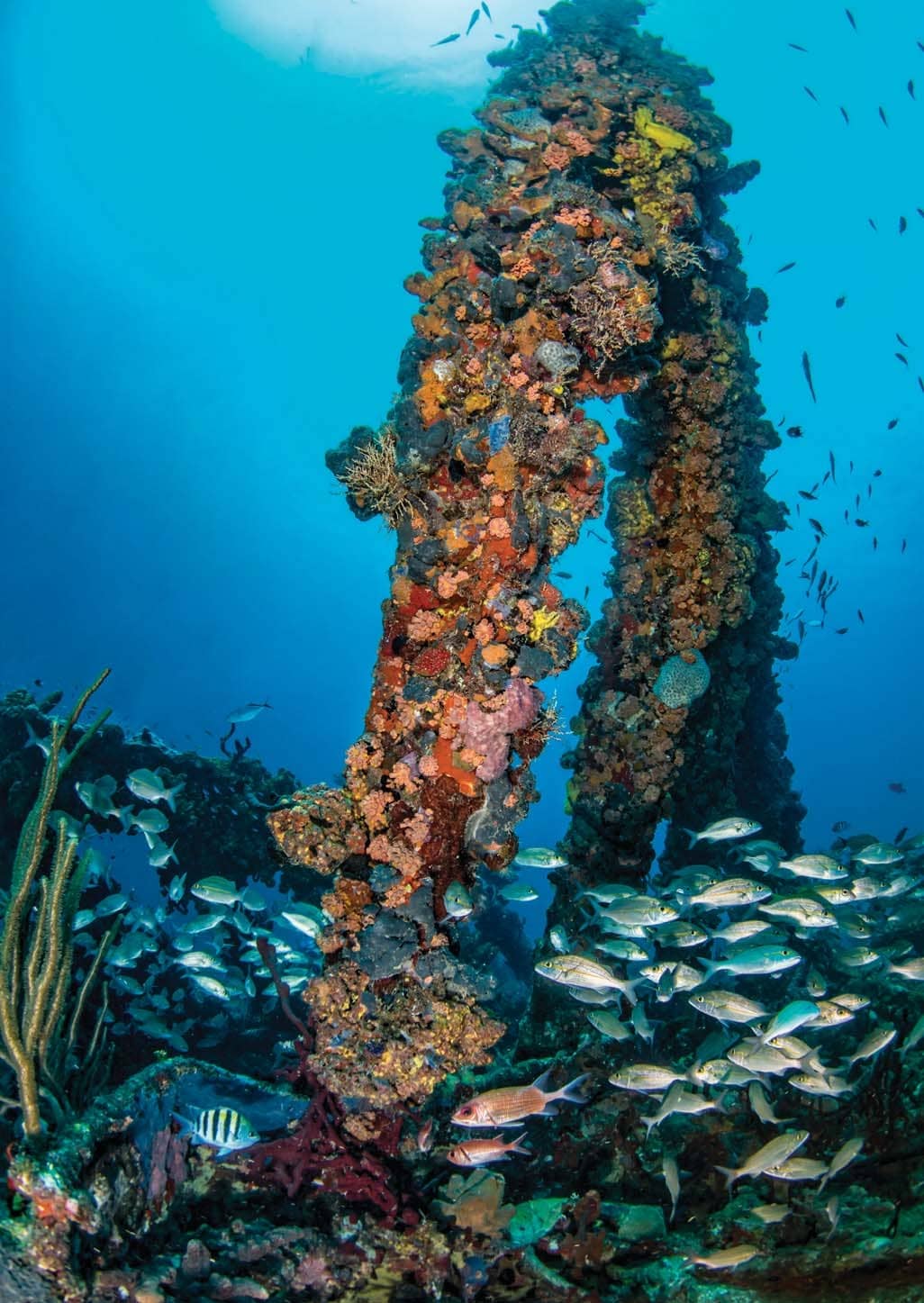 That was just three and a half months prior to my visit, but it all seems to have been down for much longer. Several rebar pirates sport wire beards, already home to tiny bivalves, shrimp and colonies of critters.
All that growth might have seemed eerie if I hadn't already learned how it came about a few days earlier at a happy hour for BVI Wreck Week, an annual event that brings metal aficionados to these islands.
There, Kendyl Berna—the other half of nonprofit Beyond the Reef, which Juredin and Berna formed post-Irma—explained why this metal is so conductive, er, conducive, to life.
"Steel is incredibly good for reef-building, especially when you weld," says Berna. "After you weld metal, it holds a charge for a while—and that increases calcification."
In other words, electrically charged rebar and steel is much like limestone, aiding corals in the process of building colonies. Welded metal can serve as an ideal foundation for growth.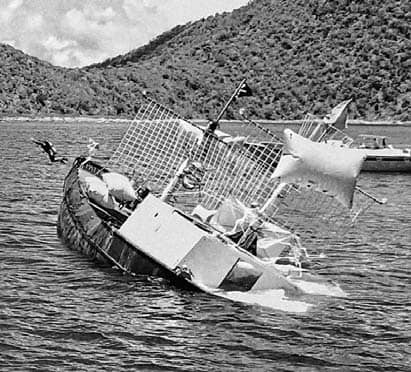 You can read up to 3 premium stories before you subscribe to Magzter GOLD
Log in, if you are already a subscriber
Get unlimited access to thousands of curated premium stories, newspapers and 5,000+ magazines
READ THE ENTIRE ISSUE
July 2020