Half-Life: Decay
A forgotten expansion to Valve's masterpiece was two decades ahead of its time
Developer Gearbox Software
Publisher Sierra On-Line
Format PC, PS2
Release 2001
Alyx Vance isn't Half-Life's first female protagonist. Nor is she its second. In fact, the VR heroine follows in the hazmat boots of Gina Cross and Colette Green. Like Gordon Freeman, both are Black Mesa scientists who discover a sudden and vital talent for shotgunning aliens. It was Cross who developed the HEV suit that Freeman wears, and trained him in its use; it's her detached voice that intones "major lacerations detected" when the rakelike claw of a zombie connects with Freeman's shoulder.
Don't judge yourself too harshly for not knowing their names: gaming's most famous pair of doctors remain Ray Muzyka and Greg Zeschuk, the co-founders of Bioware. Cross and Green, by contrast, have faded over time, like radioactive isotopes. They were casualties of a market which, at the turn of the millennium, was still a long way from multiplatform parity. Having developed Half-Life exclusively for PC, Valve handed the game over to young Gearbox Software, which set about porting the shooter to new platforms. As a way of sweetening the deal for console players, Gearbox developed two expansion campaigns: one for Dreamcast, named Blue Shift, and another for PlayStation 2, named Decay. While the Dreamcast port never came out, Blue Shift managed to find its way back to the PC, and has been routinely bundled with the original game ever since. Decay, however, wasn't granted the same longevity through Steam: when PS2 lost its spot beneath TVs, Cross and Green went with it.
Only the most dedicated Half-Life fans are even aware a third expansion for the game exists; it's thanks to them this Time Extend does too. In 2005, a team of Ukrainian fans began work on an unofficial PC port of Decay, and, with the support of amateur devs elsewhere in Europe, finished it. Downloading and installing Decay is now a cinch, and servers seem to run perpetually. They're an indication of Decay's uniqueness as a Half-Life title: this game's campaign is the only one designed to be played cooperatively with a friend. Where Valve's take on the Black Mesa disaster was imbued with a powerful loneliness – Freeman's contact with scientists and security guards both fleeting and doomed – Decay is the story of two women working together to survive the same events.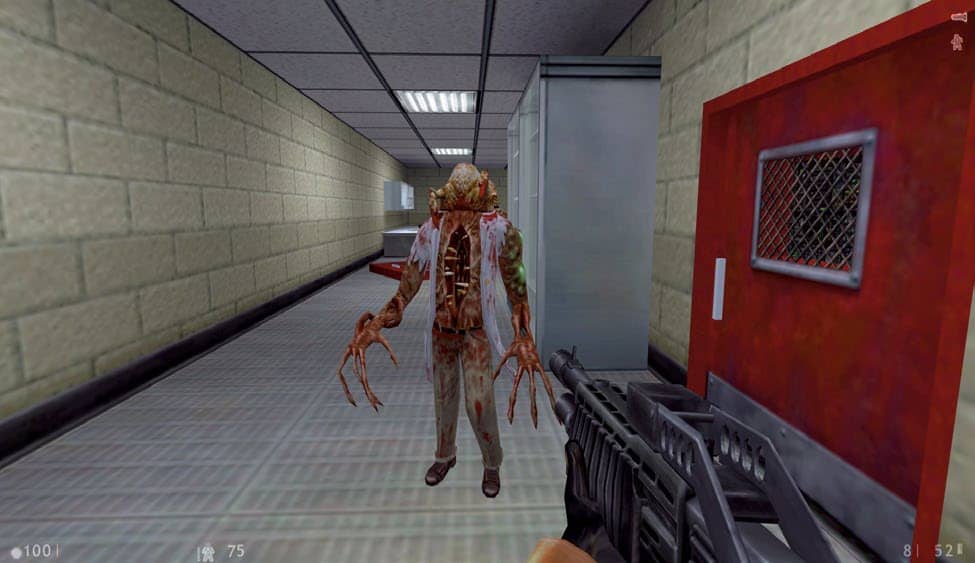 You can read up to 3 premium stories before you subscribe to Magzter GOLD
Log in, if you are already a subscriber
Get unlimited access to thousands of curated premium stories, newspapers and 5,000+ magazines
READ THE ENTIRE ISSUE
September 2020