Stevens Model 52
Rifle
|
September - October 2020
Speculation Is Half the Fun
Sir Winston Churchill once described Stalin's Russia as "a riddle, wrapped in a mystery, inside an enigma." In some ways, the same is true of the old Joshua Stevens arms company (Stevens Arms), and in particular, some of the finer rifles it produced in its heyday. One such is a rifle named "Lucile."
Lucile is a Stevens Model 52 Schützen Junior, produced around 1902, chambered for the then-hotshot .28-30-120 Stevens cartridge, fitted with a palm rest and adorned with lovely walnut and a unique pattern of engraving. It's a no-holds-barred Schützen rifle from the heart of that wonderful era, when Harry Pope was plying his trade and legendary names like Rowland and Farrow were astonishing the country with their marksmanship.
That is all I know for certain about this intriguing rifle. All the other details of its past life are lost in the swirling fog that is the history of the J. Stevens Arms & Tool Co.
For those unfamiliar with Stevens history, the name as it now exists – an economy brand owned for a century by Savage – does not even begin to suggest what it once was. Up until 1914, Stevens was one of the most prominent and respected names in American gunmaking. During the Great War (1914-18), it was engaged in military production. When it ended, with the remaining contracts cancelled, the American arms industry began to sort itself out, and the Stevens name and assets were acquired by Savage.
Stevens Arms was founded by Joshua Stevens in 1864, right at the beginning of the cartridge era. Through the 1880s and 1890s, it grew and underwent several changes of ownership. Throughout this, it concentrated on simpler, less expensive rifles in nothing larger than .38-55 and .44-40. It never pursued military contracts (like Remington), was connected with the old West (like Winchester), tackled large-bore competition or engaged in buffalo hunting (like Sharps) or achieved a reputation for accuracy in early Schützen shooting (like Ballard).
As a result, when the company did start upgrading its products in the early 1890s, and really getting involved in the glamour side of shooting, it was playing catch-up and had a lot to prove. In 1900, in a bold attempt to join the target elite, Stevens offered a five-year contract to Harry M. Pope to oversee barrel production and supervise the manufacture of its highest grades of target rifles.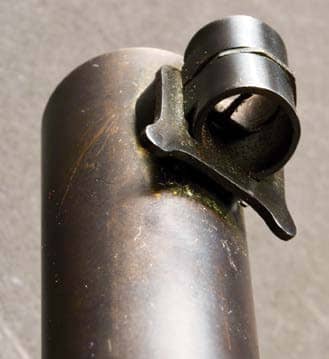 Connecting the names as "Stevens-Pope" and guaranteeing the accuracy for which Pope had become nationally renowned, both as a shooter and barrel maker, paid dividends for the Stevens company long after Pope left.
But the Pope connection was not Stevens' only claim to fame. It was always active in introducing new cartridges, and without question, the most famous of these was the .22 Long Rifle, the most used, produced and popular cartridge in history. Since its introduction in 1887, I would venture – although there is no way of proving it – that more .22 Long Rifle cartridges have been fired at targets, squirrels and tin cans than any other cartridge in history. If the company had done nothing else, that would have been a noteworthy accomplishment.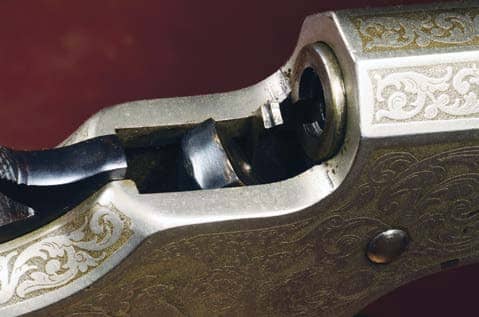 You can read up to 3 premium stories before you subscribe to Magzter GOLD
Log in, if you are already a subscriber
Get unlimited access to thousands of curated premium stories, newspapers and 5,000+ magazines
READ THE ENTIRE ISSUE
September - October 2020