Learn To Reload Load Development
Handloader
|
December 2019 - January 2020
Are three, five, seven or 10 shots enough to determine a load's accuracy? These five-shot groups were fired from a Winchester Model 70 Featherweight 7mm-08 Remington loaded with Nosler 140-grain Ballistic Tips and 47.0 grains of Big Game.
Load development is a general phrase applied to the process of matching cartridge components to perform an intended task in a particular gun. Safety is the foremost objective of all load development, but individual goals vary. Target shooters pursue accuracy at the sacrifice of all other performance. The frugal shooter willingly trades a touch of accuracy and velocity for economy. Hunters require cartridges to dependably function and fire a proper bullet with the necessary accuracy and velocity to cleanly kill game.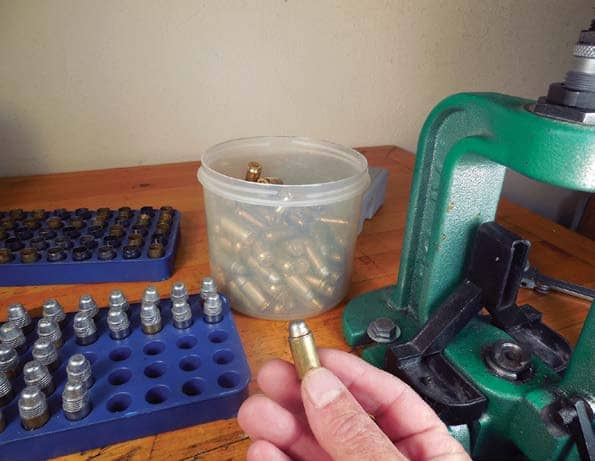 Load development could be a nearly ceaseless process considering the vast combinations of bullets and their seating depths, powders and charge weights, primers and cases. At a certain point, however, load refinement reaches a point of diminishing return.
Current handloading manuals help expedite the process. Manuals that sell for about $30 contain handloading information that required years of research and untold thousands of dollars of expense. The manuals discuss the construction and intended uses of projectiles, which is a great aid in choosing bullets. For instances, the Nosler Reloading Guide 8 contains general descriptions of all Nosler bullets and includes the minimum and maximum "optimum performance velocity." Appropriate bullet choices are listed for each cartridge. In the load data section, powders that provided the best accuracy are highlighted. New bullets and cartridges are continually introduced and many websites, such as load-data.nosler.com, federalpremium.com/reloading and Wolfe Publishing's LoadData.com contain up-to-date reloading data.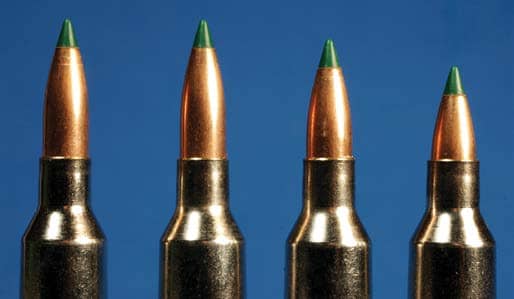 KEEPING RECORDS
"The weakest ink is better than the strongest mind" may or may not be an ancient Chinese proverb. The adage certainly pertains to handloading, because without records to consult it's difficult to know where you are going if you don't know where you've been. When I started handloading as a teenager, I wrote a load's particulars on a cartridge box and let it go at that. Of course, the information was eventually lost and I had to start over from scratch.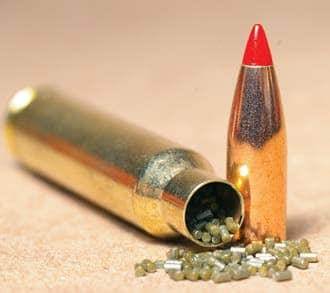 Eventually I wrote down pertinent information and kept the papers in a three-ring binder. Data included temperature, location, date, weather and wind; the firearm and its barrel length, cartridge, primer, case, bullet, overall cartridge length, powder and its weight; the number of shots and their group size at a particular distance. When I started using a chronograph almost 40 years ago, it allowed adding low, high and average velocities, extreme velocity spread and standard deviation from a string of shots. In more recent years, additional information added in my notes includes the cartridge loaded length at which a particular bullet contacts the start of a rifle's rifling, amount of case mouth crimp on bullets and the number of times cases have been fired and annealed.
You can read up to 3 premium stories before you subscribe to Magzter GOLD
Log in, if you are already a subscriber
Get unlimited access to thousands of curated premium stories, newspapers and 5,000+ magazines
READ THE ENTIRE ISSUE
December 2019 - January 2020