All American .45s
Handloader
|
April - May 2020
Variations and Misconceptions
Almost 40 years ago when breaking into this business, I was thrilled to get an invitation to a writer gathering hosted by one of the major companies. One morning I was pitching an idea to this magazine's then editor. As I spoke, a much older gent and editor of other firearms magazines sitting nearby slapped his table and literally shouted at me: "I hate it when you young fellows call it .45 Long Colt! There never was a .45 Short Colt!" With what I considered great dignity, I calmly responded, "Okay, but can I finish talking about the .41 Long Colt?" The poor fellow was truly embarrassed, but all ended well. We became friendly and he gave me quite a few assignments thereafter.

With the knowledge I have all these years later, I wish that editor was still alive so I could inform him about two versions of "short" .45 Colt cartridges and several other .45 misconceptions.

Although the U.S. was not the only country to have .45-caliber handgun cartridges, we have had the largest variety. Both Colt and Smith & Wesson were responsible for their own .45 ideas, plus the ammunition maker Peters developed an offshoot of a Colt round and the U.S. government came up with another .45 Colt variation that only worked in some revolvers.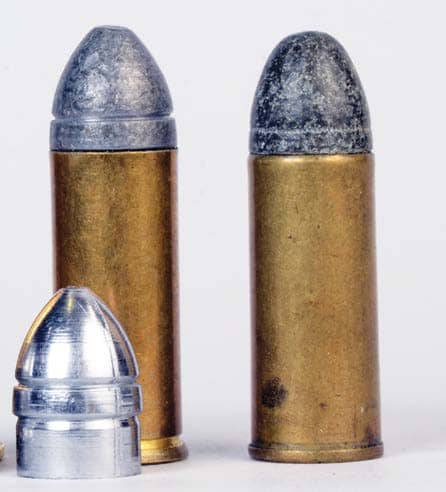 A fact that may surprise many readers is that the very first American .45-caliber metallic cartridge was not labeled as such. It was the .44 Colt, but in fact the barrel groove diameters of its revolvers were over .45 inch. How did such a mix-up come about? It was caused by the manner in which caliber designations were applied in those days. That was often by the diameter of a barrel's bore.
For instance, Colt Model 1860 percussion revolvers all had bores smaller than .450 inch, but groove diameters were over that, hence they were known as .44s. For its Model 1871 Richards .44 Colt conversions, the company merely used barrels left over from manufacturing Model 1860 .44 percussion revolvers. Therefore, the Colt company called its first big-bore metallic handgun cartridge the .44 Colt. Factory loads varied. Bullets were usually around 208 to 212 grains, and powder charges varied from 23 to 28 grains.
By 1873, terminology had changed a bit because the new .45 Colt revolvers had barrel bore and groove diameters not identical to, but similar to, .44 Colts. However, the U.S. government decided that its new revolver cartridge would be .45, and so it was named.
At this point we need to cover one major .45 Colt misconception. It is often written that initial loads for .45 Colt included 40 grains of black powder under 255-grain (lead) bullets. The U.S. government began receiving its new Colt revolvers in November of 1873. A Frankford Arsenal .45 ammunition box dated two months later (January 1874) clearly states the load is 30 grains of powder with a 250-grain bullet. Commercial .45 Colt factory loads were heavier, but I've never encountered any documented information that in the 1873 to 1900 time frame any factory loads contained 40 grains of black powder.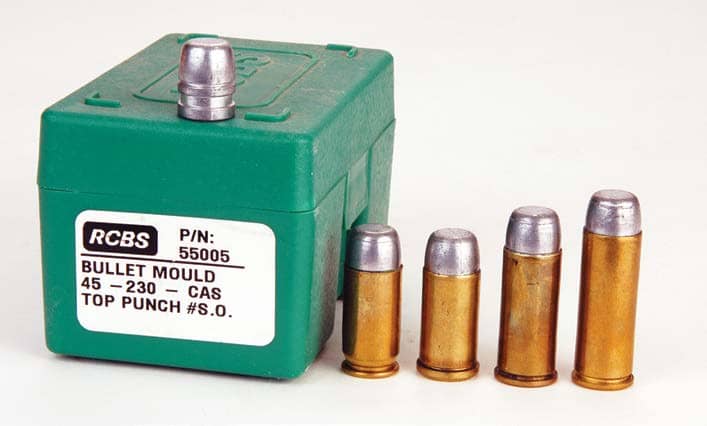 You can read up to 3 premium stories before you subscribe to Magzter GOLD
Log in, if you are already a subscriber
Get unlimited access to thousands of curated premium stories, newspapers and 5,000+ magazines
READ THE ENTIRE ISSUE
April - May 2020