Thrilla Manila
Tatler Philippines|July 2020
It has been 45 years since the most celebrated match of Muhammad Ali and Joe Frazier took place in the Philippines. But until now, Thrilla in Manila remains one the most talked about boxing fights of the century
It was 10 am in Manila on the first day of October 1975. The sun was unforgiving. Despite the intense heat, the aluminum-roofed Araneta Coliseum (then referred to as the Philippine Coliseum) was exploding with cheer, jampacked with more than 36,000 people waiting to witness what would be a historic match between two boxing legends. "We were fortunate to host Thrilla in Manila at the Araneta Coliseum on October 1, 1975. Consistently ranked by USA sportswriters as probably 'the world's best boxing match in sports history', the fight was the culmination of a three-bout contest between Muhammad Ali and Joe Frazier for the heavyweight championship of the world," says Jorge L Araneta, chairman and CEO of the Araneta Group.
The bout started on a high note, with Frazier, cloaked in blue, entering the larger-than-usual 6.4sqm ring, followed by Ali, who had incessantly thrown provocative words at the former for months leading to the match up until the time the two were called to the centre of the ring. "You don't have it, you don't have it! I'm going to put you away," Ali was caught on camera, to which Frazier smiled and replied, "We'll see." Both were determined to crush each other to get the throne to what would later translate into arguably the greatest fight in boxing history.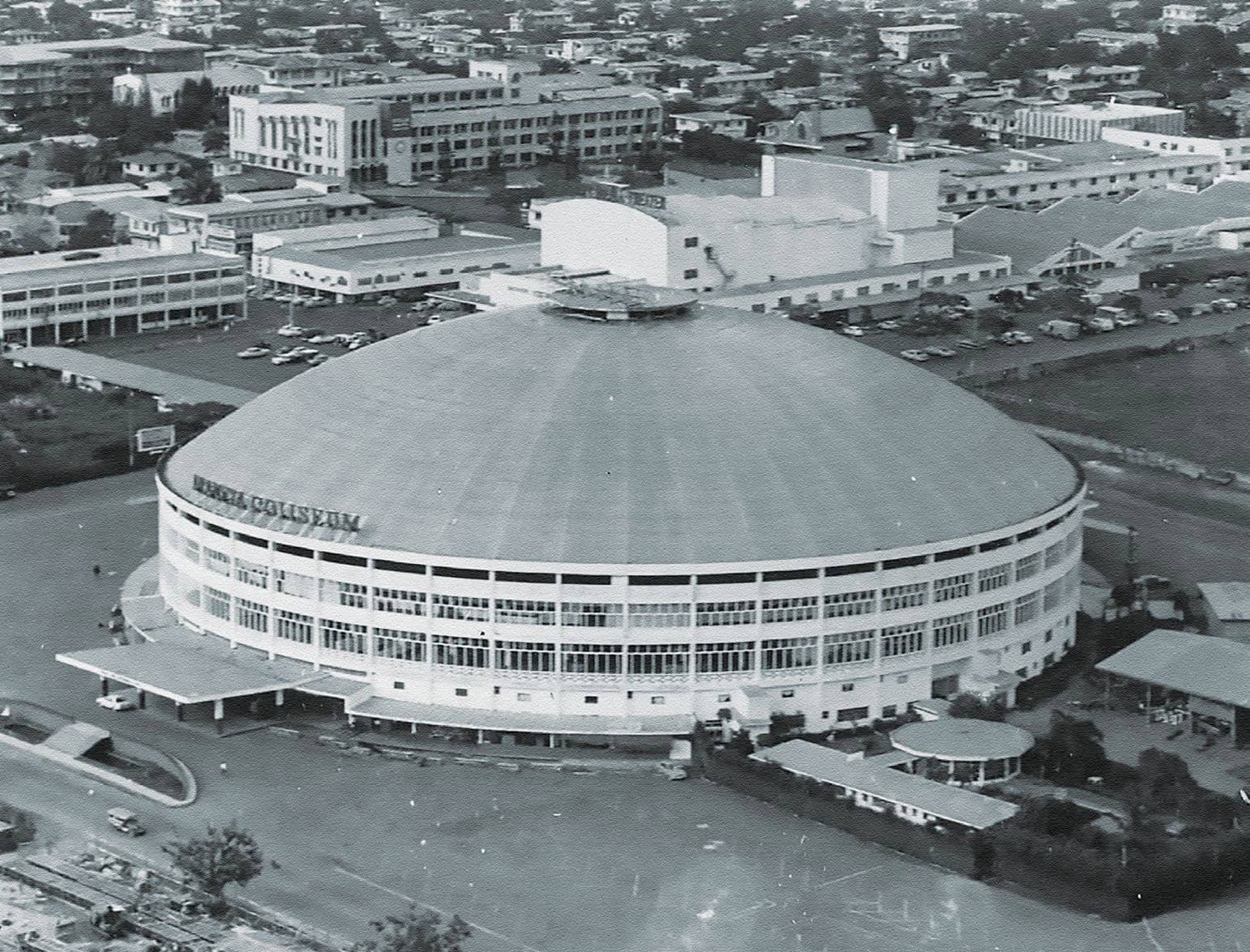 Thrilla in Manila, the arduous fight left Frazier nearly blind and Ali on the edge of giving up. Its name was derived from Ali's famous pre-fight line—"It would be a killa and a thrilla and a chilla, when I get that gorilla in Manila"—that he sarcastically chanted while punching a gorilla doll that symbolised the opponent.
THE FIGHT
Ali triumphed the first two rounds by keeping Frazier in the centre of the ring and landing several sharp right and left blows. Frazier was knocked off-balanced by solid punches twice in the early rounds. In round three, Ali began using the "rope-a-dope" strategy, which makes use of the side ropes of the ring for support and rest while allowing his opponent to drain energy by letting him throw punches. However, it did not turn out that way—Frazier landed his first good body punches in the same round while Ali was pinned in the corner. With his lack of reach and arthritic right elbow, Frazier had to get close to Ali to hit him with frequency, and Ali's rope-a-dope strategy gave him exactly that.
Fast forward to round nine, a clearly exhausted Ali went back to his corner, telling his trainer: "This is the closest I've ever been to dying." On the opposite side, Frazier's face was badly swollen, as a result of hundreds of punches aimed at his head.
You can read up to 3 premium stories before you subscribe to Magzter GOLD
Log in, if you are already a subscriber
Get unlimited access to thousands of curated premium stories and 5,000+ magazines
READ THE ENTIRE ISSUE
July 2020