CHATEAU LAFLEUR
With a history stretching back several centuries and an understated yet focused approach to maintaining the highest standards in both vineyard and winery, Pomerol estate Château Lafleur is a producer to seek out. Jane Anson reports
Within five minutes of arriving for my first visit to Château Lafleur back in 2010, I was crouched down alongside a random (to me, although definitely not to then-owner Jacques Guinaudeau, who was explaining its importance) Cabernet Franc vine, hands by turn in the soil then examining the leaves, nodding away vigorously.
Many of us know that Pomerol has its own rules that operate on an entirely different level to those in the rest of Bordeaux, but there are a few that you specifically need to keep in mind if you are planning a visit to Lafleur. First of all, the estate follows the appellation's adage that the prestige of a property is inversely proportional to the fanfare with which it announces itself. That means you're not going to find any trace of a sign or nameplate, so make sure you have detailed directions. And next up, remember that all of the action almost every time you visit will be outside in the vineyard, so make sure you dress accordingly. You can get away with heels in the Médoc, but not here.
This is true for everyone. When you arrive at Lafleur, you are just as likely to see the owners Baptiste and Julie Guinaudeau – who have now taken over from Baptiste's parents, Jacques and Sylvie – with their boots on and secateurs in hand as you are any other member of the small team that works here.
Master of understatement
Things are low-key, obsessively so, everyone casual and friendly but laser-focused on the job in hand. Even the beautiful new winery – completed for the 2018 vintage – is resolutely understated, made up of a series of small functional rooms but without the killer space that you routinely expect to see in the Médoc or in St-Emilion.
What you have instead are small signs, subtle flashes where you can intuit that something special is happening. The neighbours provide one big clue (although most of them have forgone signs also, so you have to know what you're looking for). There's Château La Fleur-Pétrus off to one side, Petrus on the other, Vieux Château Certan just a stone's throw behind that. This is prime Pomerol plateau, that section of land that runs between 30m and 40m altitude and covers about 25% of the appellation's total 800ha surface area. That means about 200ha studded with some of the most sought-after and prestigious vines in the world, each hectare worth at least €2m, and probably far more, if any were ever to come up for sale.
Château Lafleur holds a special place on this plateau, forming as it does a yin and yang with its neighbour Petrus. If you don't believe in terroir in Bordeaux, you could do a lot worse than to walk through these two vineyards, which touch in places and yet manage to produce such different wines in the glass. Where Petrus is pure sticky clay, 100% Merlot, and all about powerful generosity, at Lafleur the clay is shot through with gravel, quartz, and flint. This gives its wines a more austere start in life, where the full 50% Cabernet Franc (going as high as 60% in 2010) gives a monastic, almost Left Bank feel when young, until it uncurls to reveal the most magical, heart-stopping aromatics and slate-textured minerality that get the blood racing like few other wines in the world.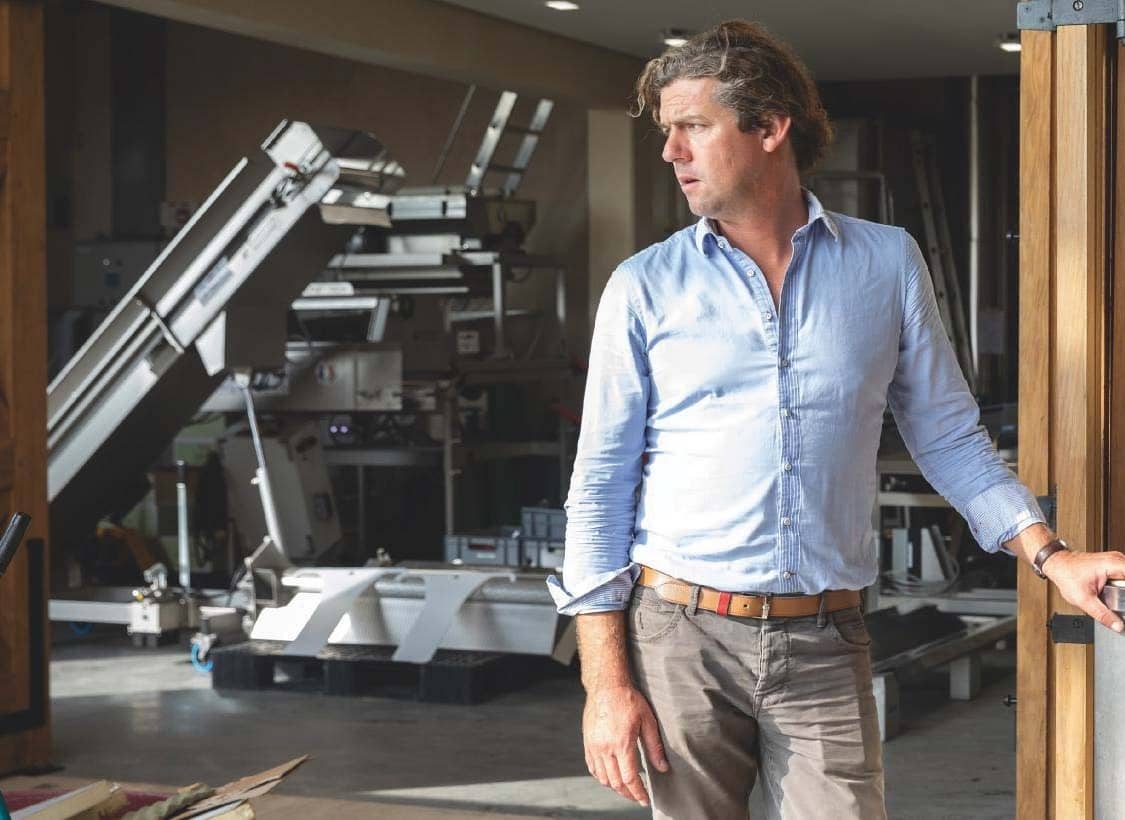 Price stability
You can read up to 3 premium stories before you subscribe to Magzter GOLD
Log in, if you are already a subscriber
Get unlimited access to thousands of curated premium stories, newspapers and 5,000+ magazines
READ THE ENTIRE ISSUE
July 2020