The Making Of A Radio Queen
TRUE LOVE Magazine East Africa
|
September 2019
Michelle Kamene Goro is loud, proud and happy to live her life in the most authentic way she knows. She speaks to ANDANJE WOBANDA about how her career has helped her deal with major issues in life and why she is pissed off that someone wants to take it away. IG @ andanjewobanda
Many know her for her raucous, unfiltered talks on radio. With a larger than life personality, 27-year-old Michelle Kamene Goro has been a victim of a lot of misunderstanding. A lot of people term her controversial for her drinking, relationships, and readiness to live life on her own terms. But when Kamene signed up to be on radio she didn't do it to silence herself or tone things down.
'Speaking my mind is something my mom encouraged me to do from a young age. I love to be honest. It became even more profound when there was an audience,' she tells me from her hospital bed at The Aga Khan University Hospital, Nairobi. She has torn her meniscus (the c-shaped pad of cartilage in the knee that acts as a shock absorber) and had just undergone a second surgery to repair it. We had rescheduled the interview twice and would have rescheduled it again but she was a good spot about it and she even promised to show up in good form for the shoot two days later.
'Unfortunately, when you try to be real and express what you really think, people tend to label you "controversial" ', she complains. 'For instance, when the body count story came out (the revelation about her 27 sexual partners), people labeled me "controversial" when it was the plain truth.
'It was one of the worst periods of my life. Not that I regret what I said, but the backlash was huge. A lot of corporates dropped me; even my employer at the time put me on an ice block. It was terrible, just for sharing an honest fact. What wasn't seen was the truth behind what I said; we live in a society where it is important to know how many sexual partners you have had, especially for women. Know your numbers!
'If I was a man this conversation would have been different. Every condom company would have run to him for endorsements,' she adds.
'As a woman, they expect you to lie when it comes to sexual partners. So many people, including the guy I was dating at the time, told me that I should have reduced the number to three or four.'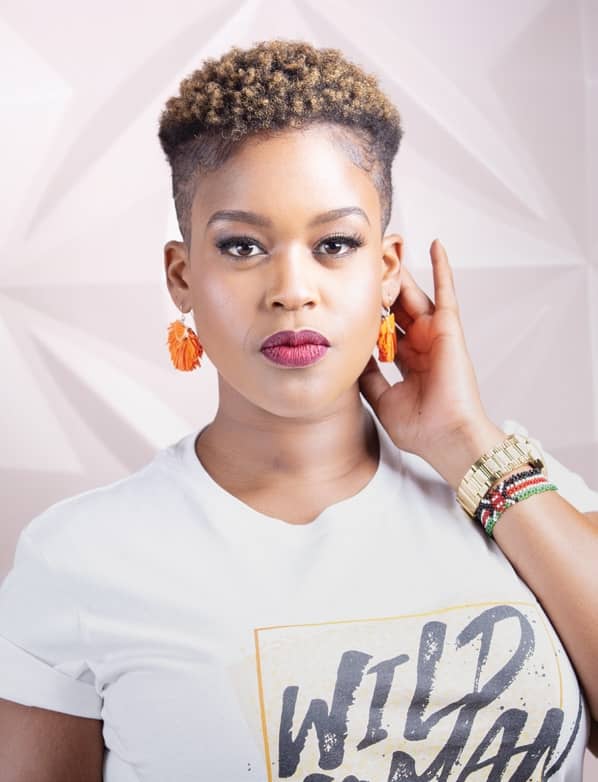 Kamene admits that a lot of good came from the story. 'Women of all ages DMed (direct messaged) me their number of partners, others talked about being confused because they neither knew the numbers nor their status, then there were others who wanted to get tested. Have you ever been in a situation where someone asks you to take them to a VCT because they are scared? I believe that these women were and are counting on me to be honest with them.'
Before Kamene was labelled controversial, she states that she was a loud, honest and opinionated child who was battling self-esteem issues.
'I was born and brought up in Nairobi, in South C, before we moved to Newbury, Woodley and then to Karen. I had a typical upbringing. I went to Rusinga School, from kindergarten to year 13, then to University of Nairobi to study law. I didn't proceed to Kenya School of Law because I did not want to be an advocate; my end game when it comes to legal, is theoretical law,' she explains.
Her engineer father and film producer mother gave her and her two siblings a comfortable upbringing. 'My dad prided himself in giving us the best he could and we had the best kind of life they could afford but at the same time, his working so hard, meant missing out on family time. I suppose it is a cost every man has to pay,' she says.
This, she reveals, meant that their relationship was strained for the most part. 'I don't have a great relationship with my dad because he wasn't around that much. We are trying to mend those bridges. But it's harder now that I am an adult because he has to adjust to a whole individual that cannot be changed.'
'My biggest struggle growing up though, was my body. I have never been skinny. Being big was an abomination. The current thick, curvy or plus size classifications did not exist. Kids in school were mean and some teachers would also make snide remarks about my body. Funny thing is, those who used to bully me are now in my DMs telling me how great I look, asking to meet up but my answer is always no.'
Her mother served as her pillar during these hard times. 'My mom has always been a great re-enforcer in my life. She is one of the people who made it easy to be who I am. She has never failed to tell me I am beautiful, smart and one of a kind. Having that kind of positive, honest re-enforcement has really helped in building the woman that I am,' she explains.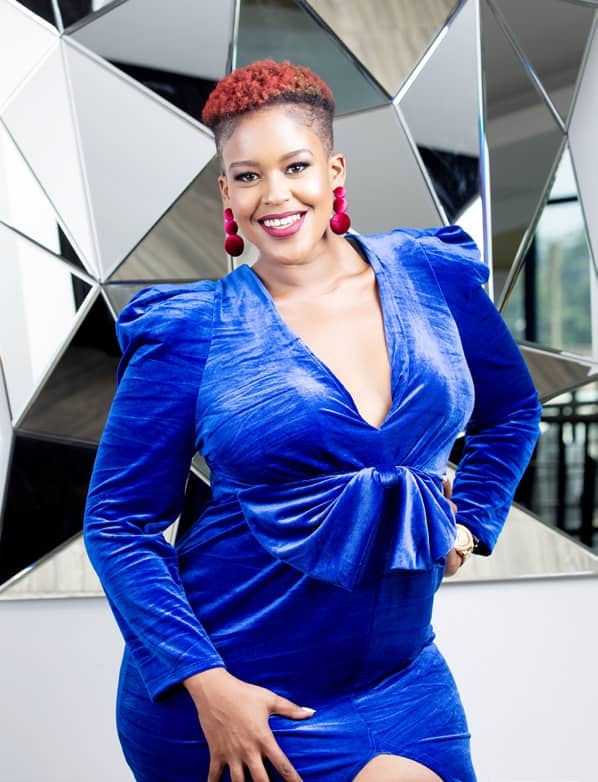 When Kamene started her career in TV six years ago, she was the youngest prime time news anchor at 21, it was all courtesy of her mother.
'My mom, who is the director at Kenya Film School, was having a discussion with Ebru TV owners about legalities of setting up a station in Kenya and one of them, Mr. Ali, asked me if I had ever considered being on TV. Two weeks later, he invited me for a screen test.'
It did not go as planned. 'It was bad. I didn't have my glasses so I could barely see. It was hot, I was nervous and nothing was working. When I got out, I was asked to write a script which I did. Very quickly. Then I sat for an interview with the head of the news department. I remember explaining that I had always had a passion for TV (I wanted to study broadcast journalism but my dad intervened and I had to pick law - which I loved). I told him that if he gave me the opportunity, he would not regret taking a chance on me. I got the job and signed the contract two days later.'
You can read up to 3 premium stories before you subscribe to Magzter GOLD
Log in, if you are already a subscriber
Get unlimited access to thousands of curated premium stories, newspapers and 5,000+ magazines
READ THE ENTIRE ISSUE
September 2019