SHE'S SUPERBAD
Athleisure Mag|May 2020
with Seniesa Estrada
We're all settling into new routines and we caught up with WBA's 18-0 flyweight champion, Seniesa Superbad Estrada who is taking the boxing world by storm by breaking barriers one fight at a time! We took some time with Golden Boy Promotions' boxer as she is in the midst of training for her July match. She shared her journey through the sport, her passion that began for it when she watched with her father as well as how she stayed focus despite obstacles that stood in her way. We also talked about her partnerships as well as having the support of Danny Trejo noted actor of Machete and Predators as well as restaurateur of Trejos Tacos. She even shared how she wants to give back to her community and those with an interest in boxing. Finally, she shares how she has set up her training as we continue to live in these uncertain times.
ATHLEISURE MAG: When was the moment that you realized that you loved this sport and that you wanted to be involved in it?
SENIESA ESTRADA: When I was about 6 years old, I believe. I would watch boxing fights with my dad. My parents divorced when I was 1. The only time that I would see my dad was on the weekends and I would go over to his house. Every weekend, there would be a big Pay-Per-View fight that was on. He would order it for us to watch or we would just watch a classic boxing fight from an old tape that he had – Sugar Ray Leonard, Mike Tyson – all the great fighters. The first moment that I watched the fight, it would intrigue me, and everything just made sense to me and I knew that that was what I wanted to do.
AM: When did you actually start and who was your coach?
SE: I started when I was 8. From the age of 6 that's when I watched it and I really wanted to box. I spent 6-8 months just asking him if we could go to the gym and start boxing. But he was totally against it. I remember when I would ask that he would tell me that boxing was for boys and I could do cheerleading or something like that. I remember thinking, "cheerleading – that's so boring." My brothers played baseball from t-ball all the way to high school. I was always at the park with them and I loved baseball, it is my second favorite sport. Even for baseball, he was against that too as he felt that that was for boys.
The very first gym that I went to was just a little outside of East LA and my dad walked into the gym and the trainer said, "oh she's too young and we usually work with people who are 13. Bring her back when she is 13 – plus she's a girl and we don't really train girls." My dad got in the car and he told me what the trainer had said and I started crying.
At that point, my dad realized how much I really wanted to start boxing and he took me to a local gym in the neighborhood that he grew up in at the Colmbacke center and it's a great place with a boxing program free for all kids and it was an awesome place. The very first trainer that I had when I walked into the gym, I remember that he said, "you want to box?" The gym was filled with little boys and I was the only girl in there. He said, "ok I'm going to train you, but I'm going to tell you right now that I am going to treat you just like one of the boys. I'm not going to treat you any different." I said, "ok" and we started from there and I haven't stopped since.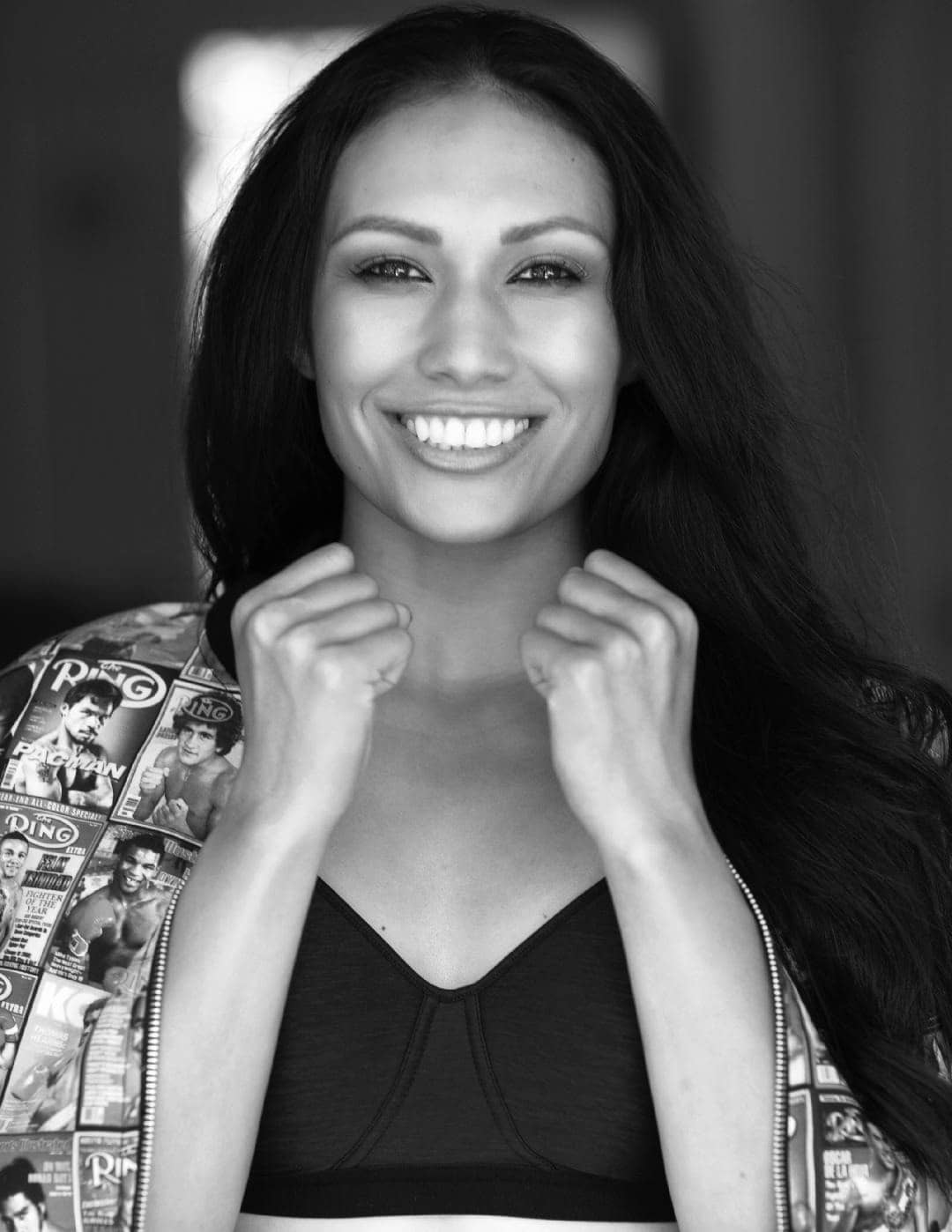 AM: That's a great story and at what point did you decide that you were going to go pro and what led to that decision?
You can read up to 3 premium stories before you subscribe to Magzter GOLD
Log in, if you are already a subscriber
Get unlimited access to thousands of curated premium stories and 5,000+ magazines
READ THE ENTIRE ISSUE
May 2020