A fresh take on last-mile delivery is opening up safer, more efficient alternatives in the oilfield.
SandBox Logistics is revolutionizing last-mile oilfield logistics, one box at a time. The Houston-based operation is outrunning their competition with a bold blend of ingenuity, a relentless drive to make working in the field safer and more efficient, and a fresh perspective on last-mile delivery.
Based on a concept developed by father-son business duo John and Josh Oren in 2013, SandBox was envisioned as a better way to move frac sand using a container or a box. For the unfamiliar, sand and other like materials are used to prop open the cracks and fissures in hydro-fracked shale rock during the oil and gas completion and extraction process. As one can imagine, this takes a tremendous amount of material to work; traditionally, a convoy of trucks bring it to the wellsite, where drivers and workers offload the sand using the trucks pneumatic or air blown pumps. The trucks roll up, blow out sand into antiquated silos, and repeat until the frac job is completed.
Acquired by frac sand giant U.S. Silica in 2016 as a way to transport sand, the innovation quickly turned into an industry-leading last-mile solution, serving all the major shale plays in the country. From the Marcellus to the Permian and beyond, SandBox is the top last-mile oilfield logistics company, and they are on the move.
"SandBox was challenged with taking a startup concept into a very traditional industry and getting buy-in," said U.S. Silica business unit President Daniel Miers. "The oil and gas service sector has a history of being a relationship-driven business, but now customers are much more sophisticated and are adopting new technologies that are more efficient and cost-effective. SandBox was something new that we knew worked very well, and once we got a shot with a new customer, they always wanted more. We wanted to put together a team that would keep the entrepreneurial spirit of SandBox but at the same time have a skill set that was able to integrate into a larger organization like U.S. Silica and get buy-in from the largest oil and gas production companies in the world and the most advanced service companies as well."
SandBox is a team of fast movers who are ready to challenge the status quo. "It's a fun place to work. We are figuring out new ways to use our equipment, we're actively working with our customers trying to figure out different verticals to enter into, and we're a lot more dynamic and open-minded than many other organizations in our industry," SandBox COO Derek Ussery affirmed.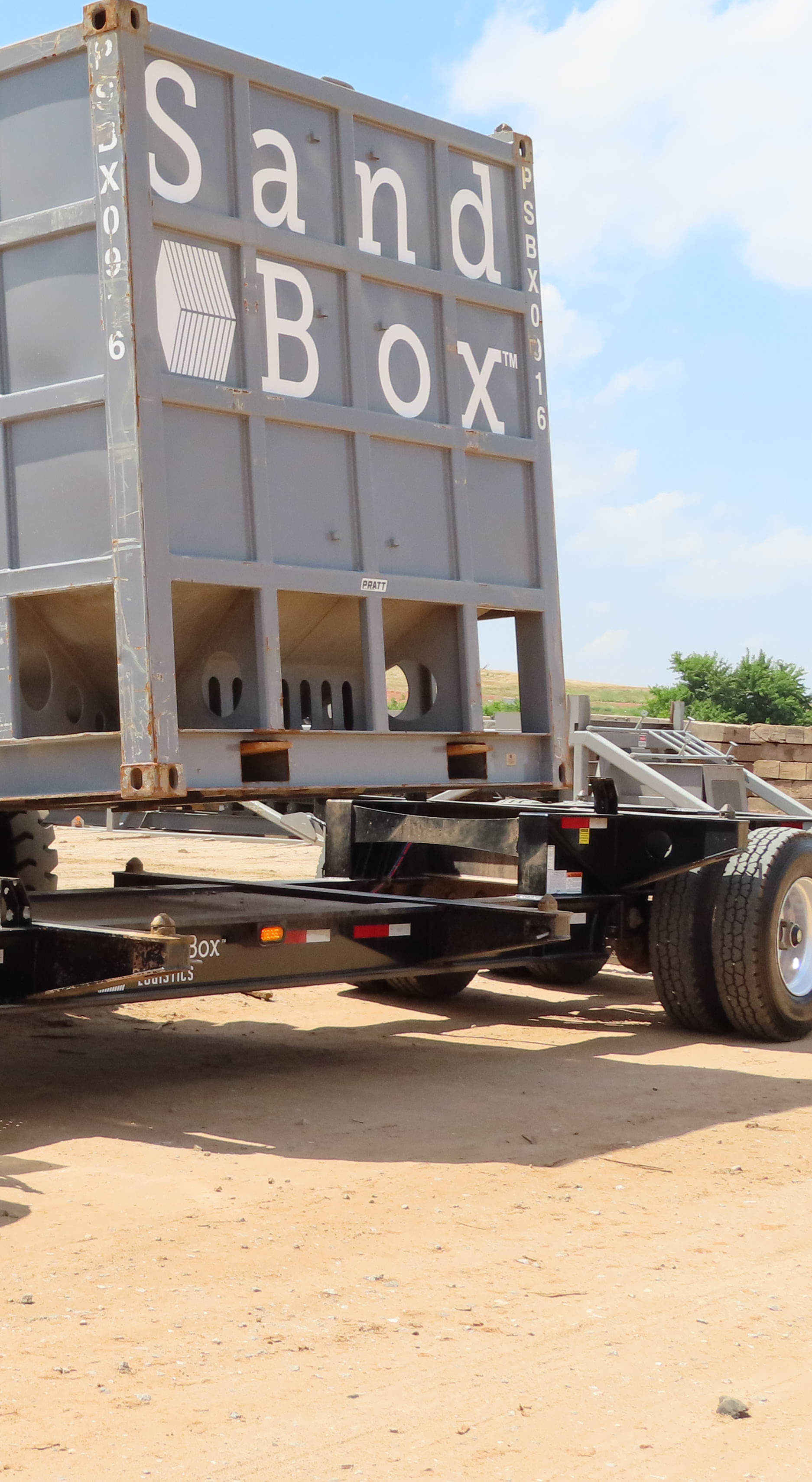 Aggressive About Innovation
Blending the forward motion of a startup into any traditional industry is a tough challenge, but when executed well, it is a beautiful thing to be a part of. As Ussery put it, "We all are thinking about how we can continue to innovate and use technology, automate our equipment and process, and even now with the industry starting to shift to a more data-oriented world, start to provide our customers with the information they need to make better decisions with their business."
Business unit president Daniel Miers added, "We are taking a strong, simple solution and using technology and world-class standards to turn it into one of the top last-mile logistics businesses in the world. SandBox has changed the game and the way frac sand is delivered to well sites. It's much more efficient, safer, and there's less pollution, less noise, it's a true solution for a result-focused customer base."
In taking a fresh approach to proppant storage, handling, and well-site delivery, SandBox lowers costs, increases operational efficiency, and drastically reduces the health and safety impact of silica dust on any hydraulic fracturing job site.
Continue Reading with Magzter GOLD
Log-in, if you are already a subscriber
Get unlimited access to thousands of curated premium stories and 5,000+ magazines
READ THE ENTIRE ISSUE
January 2020