'SUCCESS DOESN'T TEACH YOU MUCH, FAILURE DOES'
Forbes India
|
November 6, 2020
Former cricket captain Ravi Shastri on turning entrepreneur at 58 with personal grooming brand 23 Yards, his approach as Team India coach, and learnings from the game and his stellar career
The meeting with Ravi Shastri was slated to start at 4.30 pm, but one of the most successful coaches in Indian cricket history was running late. The Zoom call got postponed by one-and-a-half hours to 6 pm. "Is six your lucky number," is the first question Forbes India asks Shastri. After all, this man, virtually overnight, shed a defensive approach to become among the most famous hitter of sixes, smacking six of them in as many balls in a Ranji Trophy match in January 1985. Once again, Shastri doesn't defend. "Nothing like that," he says. "I just got stuck somewhere. But it's ironic. It's good. If it starts at 6, so be it."
Aggression, and speaking his mind, have at times landed Shastri in controversy. But he doesn't care. "If I'm passionate about something, and you ask me a question, I will tell you how I feel," he says, as the national cricket coach pads up for a new innings by rolling out 23 Yards, a men's personal care grooming brand. Very often, he lets on, when you say what you feel, people are shocked. "It's okay. I never had an agenda," says the all-rounder, who is donning the hat of an entrepreneur at 58. Does age matter? "It's never about age. It's just another number," he says. "I enjoyed my career and I was extremely passionate about the game."
Explaining the rationale behind the brand name, Shastri explains it's his philosophy of going that extra yard. For him, the passion now is to make a mark on the business pitch. Does he fear failure? "Absolutely not," he replies with his signature swag. One day, he says, you're a hero, the next day a zero.
And cricket has prepared him for these glorious uncertainties of life. "At times you get accolades, at times brickbats, but that's part and parcel of life."
23 Yards has tied up with Ador Multi products, a BSE-listed personal products maker, for manufacturing. Its portfolio will include products like beard oil, face wash, deodorant and sanitisers, and will be sold only online. Edited excerpts from an exclusive interview:
Q What's your vision for 23 yards? Will you play to the gallery in terms of appeal and pricing?
I just hope it makes people happy. It's affordable (prices range from `25 to `500), well within their reach. Grooming is now a well-formed habit. My job is to strive for excellence in the products we offer, make people feel nice, and yes, if that means playing to the gallery, then why not. The idea is to take this direct-to-consumer brand to the masses, and then make them all brand ambassadors. The reason for choosing a men's grooming line comes from my personal interest in looking and feeling great, which eventually enhances the quality of the output of whatever you may be doing.
Q You are taking fresh guard as an entrepreneur at 58…
I don't think it's about age. It's just another number. What matters most is the passion and drive. When you are driven about something, you will find there's no roadblock, there's no speed because it's the drive that really pushes you to excel in whatever you want to do.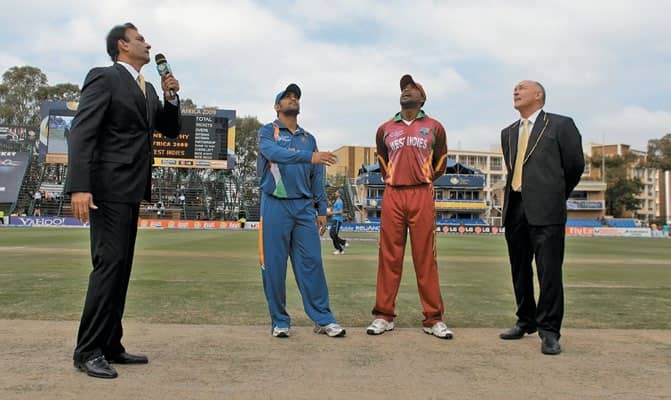 Q What was the trigger to turn entrepreneur? Was there a lightbulb moment?
All my things in life have just come. I never planned them. If I saw a ball that had to be hit out of the park, I just did that. When I quit cricket, I didn't know what next. Two months later, I was a broadcaster. But I didn't have a freaking clue that I would take to commentary. If you would have asked me then, honestly I wouldn't have thought in my wildest dreams that I would become a coach. For me, it has always been a case of willingness to accept challenges, and look for fresh challenges. Again, it all boils down to the drive, of going that extra yard. Grooming is an integral part of our lifestyle. It's something you have lived with. And if you can contribute back by rolling out affordable and high quality stuff for the masses who eat, live and sleep cricket, then it's great. In fact, it's not just masses. It would be from A to Z, there's no class or age barrier.
You can read up to 3 premium stories before you subscribe to Magzter GOLD
Log in, if you are already a subscriber
Get unlimited access to thousands of curated premium stories, newspapers and 5,000+ magazines
READ THE ENTIRE ISSUE
November 6, 2020