We are here with the beautiful Joanna Krupa at her amazing home in Los Angeles. The lights are flashing, the clothes are out and it is a gorgeous day.
Hello Joanna,
Are you having fun on your RUNWAY cover shoot?
I always try to have fun on all my shoots, because I love what I do and it makes it even more enjoyable working with people you trust like Mario Barberio.
What are your favorite designers for red carpet?
I always mix it up from Michael Costello to Elisabetta Franci and styles from Reve Boutique to Walter Mendez to House of Celeb Boutique. I also love For The Stars Fashion House with such amazing designers like Elie Madi and Rocky Gathercole. To me, it's not the price or designer, but the way it looks on me. So it easily can be something inexpensive.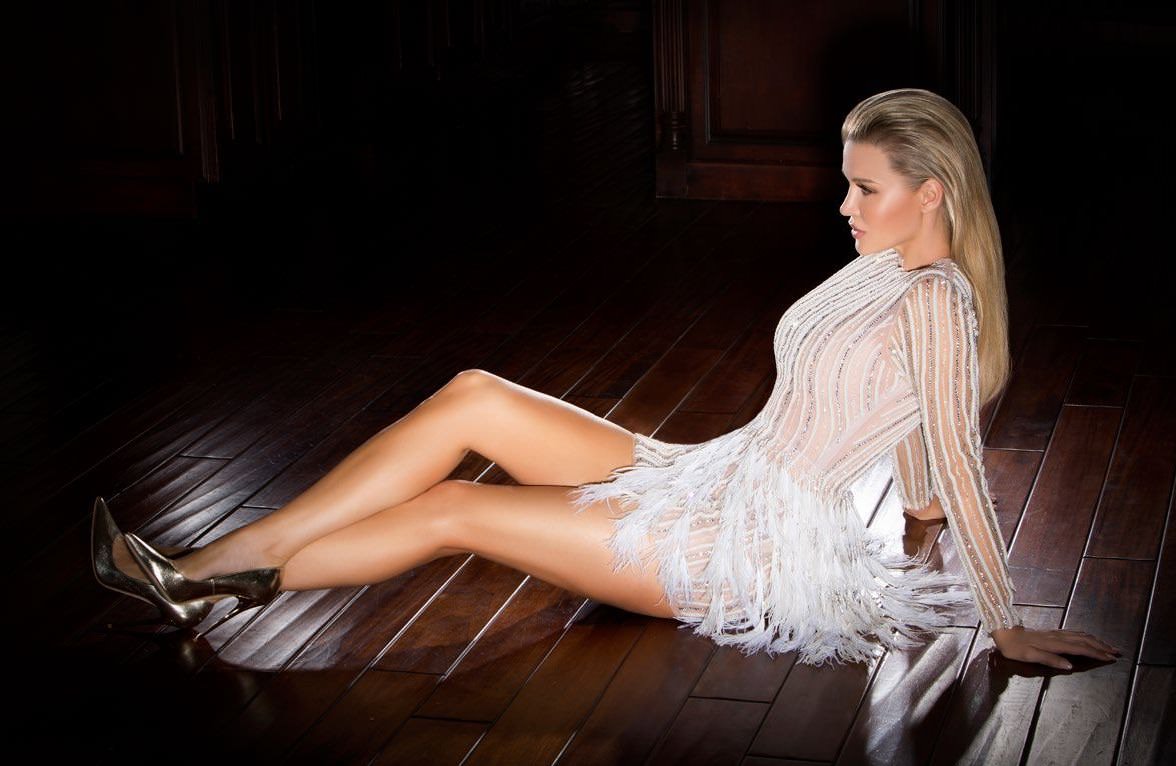 Tell us about your shoes!
I love high heels. Shoes make you feel sexy. As soon as you put on a fabulous pair, they make you feel hot, confident and make your legs look good as it brings out the muscles and makes your butt look better and firm. They change your posture and make any outfit look amazing.