In business for 22 years, Mudian has established a loyal following in Singapore. Why? One big reason: Its cleverly designed kitchens and wardrobes use European Union Certified formaldehyde-free boards, as well as standardised, weight-optimised drawer tracks and hardware also made in Europe. Plus, just look at some of the gorgeously functional spaces its team has designed here!
Read on to learn what Mudian can do for you.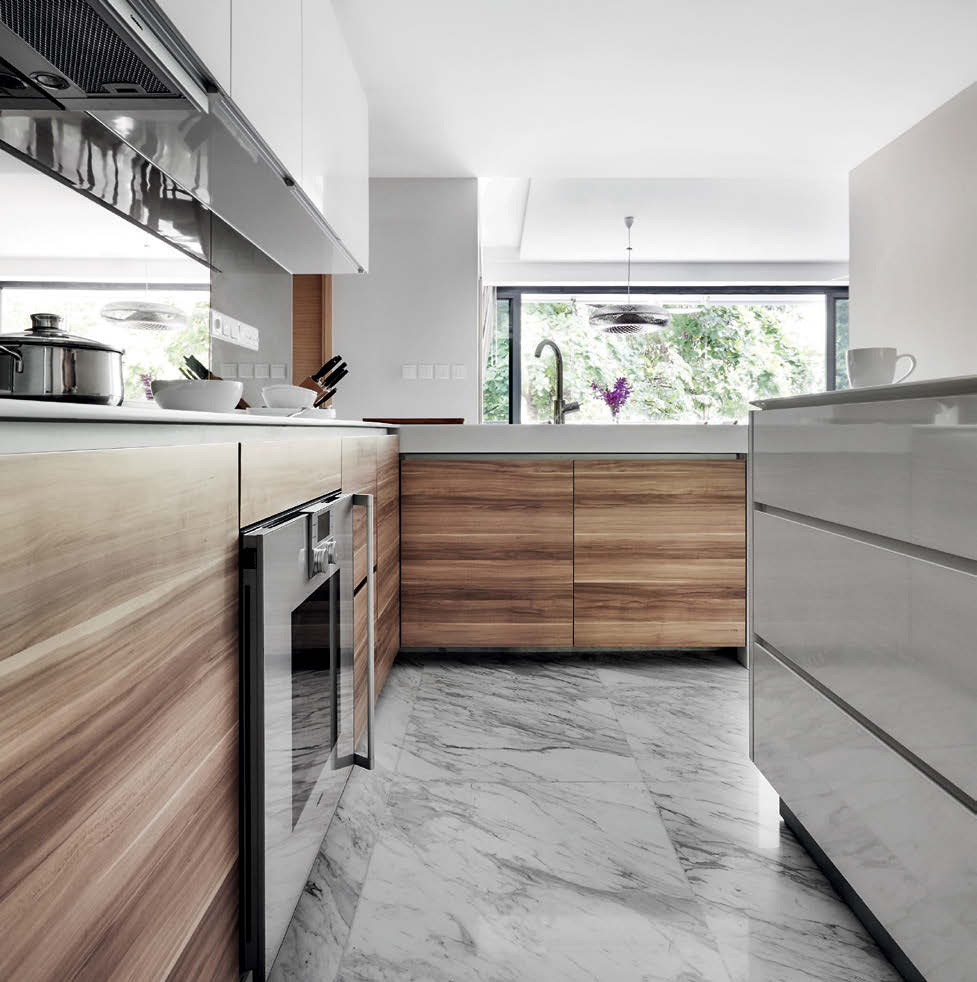 Strong Heritage
Mudian specialises in custom-designed kitchens and wardrobes, built by craftsman following the carpentry heritage passed down by Mudian's founding carpenters, who trace their skills to Lu Ban, considered the god of carpentry in ancient Chinese folk religion.
Take some of Mudian's recent work at 65 Cavenagh Road (top) and Tomlinson Road (right), where it created stunning, storage-rich wet and dry kitchens. Also impressive: the beautiful walk-in wardrobe at Nassim Jade (left). What do these spaces all have in common? They feature top-quality materials from Europe and Asia (think engineered wood, eco-chic countertops), plus Mudian offers a three-year warranty on all installations.
Minding the Details
While many clients want everything personalised to their taste, others prefer the ease and affordability of modular options (p