1 Add Indoor Plants
Try this simple, cheap and stylish way to spruce up your home and reduce humidity. When placed in open, ventilated rooms, certain plants like the orchid, Boston fern and peace lily will absorb moisture in the air.
2 Get Rid of Ants,
Forever Spray a solution of equal parts water and white vinegar on the areas where ants are present – this mixture will kill and deter these little pests. If the smell of white vinegar is too strong for you, opt for an equally effective alternative: apple cider vinegar.
3 Change Those Bulbs
Though incandescent bulbs are cheaper than other bulbs on the market, they give off the most heat. Switch to LED ones – not only are they more energy efficient, but they last longer and are environmentally friendly, too!
4 Keep Your Wood
Good Water on wood surfaces can cause mould to grow, giving your home a musty smell. Address the dampness as soon as possible. Also, try using charcoal briquettes as dehumidifiers – they're cheap and eco-friendly. Just put them in a plastic container capped with a lid with small holes.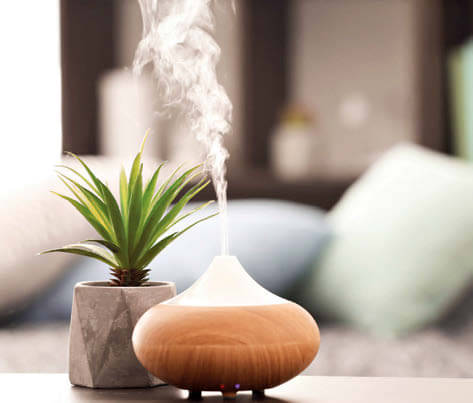 5 Mind Your Mattress
Air those mattresses at least once a month! This will allow body moisture