1 Prepare the Essentials
Before diving right into the househunting, it's essential to prepare necessary documents for your trusted realtor. You'll need a photocopied passport, photocopied employment pass, and at least one month's rental for the "good-faith deposit".
2 Find a Trusted Realtor
You just need one because most property companies share the same database of property listings in Singapore. If you approach many realtors at the same time, they may show you the same property. It also helps to have a list of "must-haves" and "don't-cares".
If you want an open balcony and space of at least 800 square feet, but are not concerned if there's a swimming pool or an incondo gym, say so up front. You can often check apartment sizes and specs online via websites before visiting with the realtor, and before you even go see a place, ask about how many of the must-have's it has.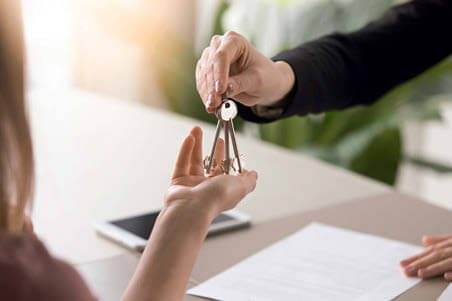 3 Decide Your Type of Home
Housing & Development Board
HDB (Housing & Development Board) flats are government-built apartments. Some 80 percent of Singaporeans live in HDB housing – and now foreigners and expats can also rent some of the units.
One major benefit is having great facilitie