Demetrious Johnson
Black Belt|December/January 2020
MIXED-MARTIAL ARTS SUPERSTAR TALKS ABOUT BEING A SMALLER FIGHTER IN A COMBAT SPORT RULED BY GIANTS
At first glance, most people — most martial artists, even — will zero in on the smaller person in any fight and deem him or her to be at a distinct disadvantage. It's a natural tendency to draw this conclusion based on obvious attributes such as height, weight and reach. However, that tendency does not always lead to accurate conclusions.
This should not come as a complete surprise given the underlying premise of the martial arts, which were created to overcome inherent physical advantages bestowed at birth. Some fighters have capitalized on this aspect of the arts and gone one step beyond — by learning how to use their smaller stature as an advantage. This encompasses not just using the speed advantage that's enjoyed by fighters with smaller physiques but also altering the techniques themselves to make them more functional against a taller foe.
Demetrious Johnson is a master of these tactics. The 12-time flyweight world champion has built his combat career on being a smaller fighter who isn't slowed down by size. At 5 feet 3 inches, the 125-pound Johnson — who goes by the nickname "Mighty Mouse" — holds the record for the most UFC title defenses (11 in a row) and is considered by many to be the best pound-for-pound fighter on Earth. Many regard Johnson as the first lightweight superstar to emerge in the sport of mixed martial arts.
Black Belt recently had the chance to sit down with Mighty Mouse and learn about his views on being a winning fighter who's never hampered by size.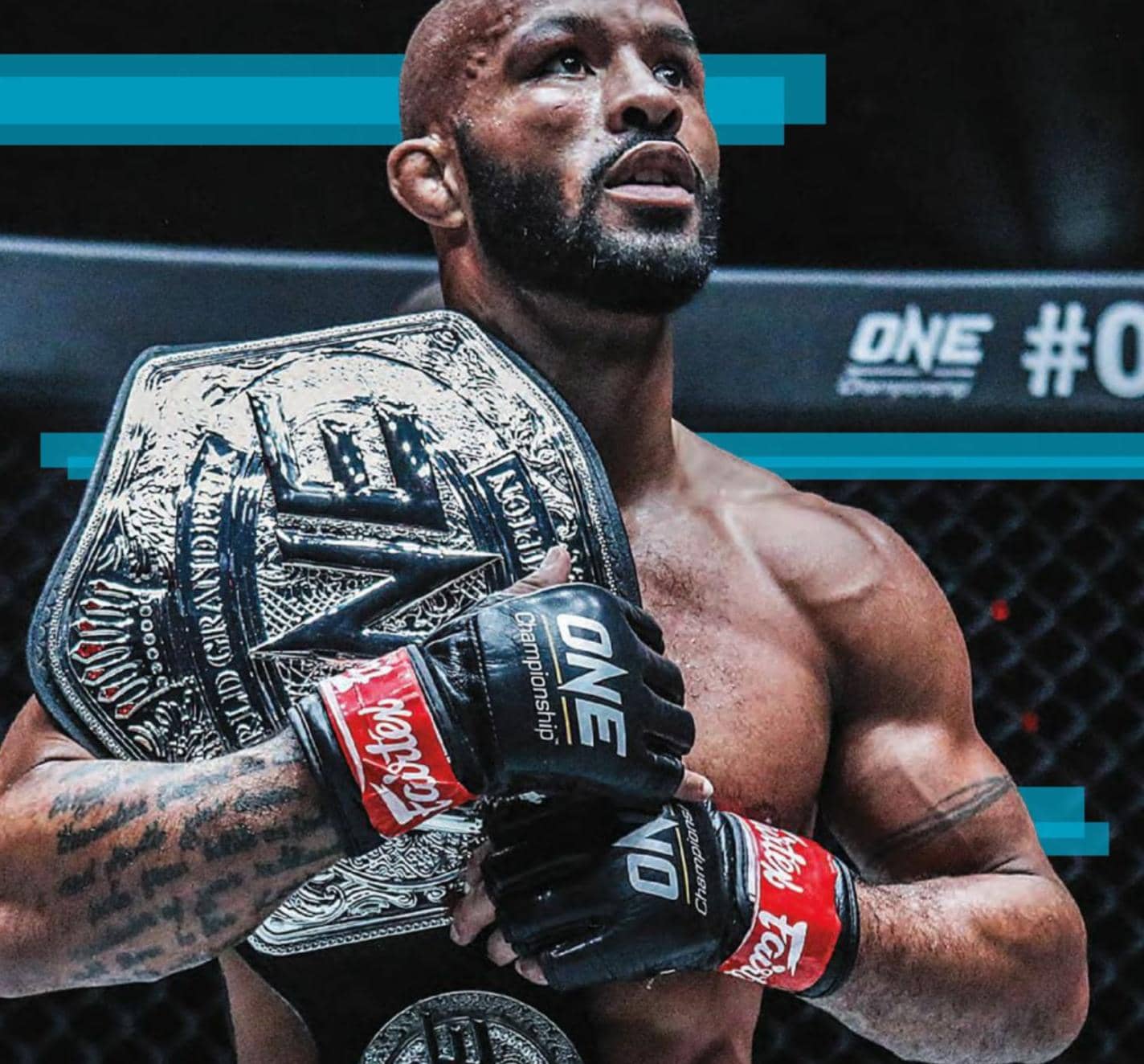 FIGHTING STYLE
Johnson attributes much of his success to his background in pankration and wrestling, a foundation he laid before he embarked on a career in MMA. Both styles emphasize the strategic use of leverage, which makes them ideal for smaller fighters.
"I try to find my opponent's weakness and exploit that," Johnson said. "Being well-versed and competing in several types of martial arts in my amateur career allows me to find that weakness, take [my opponents] there and then put them in that realm where they can't survive — and beat them there!"
This strategy, inspired by the teachings of pankration and wrestling, has proved a viable solution for Johnson time after time. In fact, it's his proficiency in both systems that's enabled him to excel in MMA. Consider the following:
Any observer of the fight sport will tell you that plenty of practitioners are proficient in one discipline, which they often augment by cross-training in techniques extracted from other styles that are believed to help them round out their skill set. These fighters tend to lean on their adopted techniques for setups and fakes designed to engage their opponents. Unfortunately, when fatigue sets in, they frequently fall back on their primary skill set in an effort to gain the upper hand — or, in some cases, just to survive.
This isn't the case for Johnson. He represents a new breed of combat athletes who's gained extensive experience in a variety of fighting disciplines. Being well-versed at executing a mass of moves, fighters like him need not rely on their primary martial art, which winds up making them more adaptable and unpredictable in a match.
You can read upto 3 premium stories before you subscribe to Magzter GOLD
Log-in, if you are already a subscriber
Get unlimited access to thousands of curated premium stories and 5,000+ magazines
READ THE ENTIRE ISSUE
December/January 2020