Star Wars: Republic Commando
How a prequel spin-off redeemed itself by rejecting all things Jedi
On day 367 of the Clone Wars, in a ghost ship drifting through the Chaykin Cluster, a genetically engineered soldier trips over the shaft of a lightsaber. "An elegant weapon for a more civilised time, eh," he sneers. "Well guess what? Times have changed."
There's a punk nihilism to the clone soldiers, built to back up the Jedi but with no attachment to their history or values. And there's an almost wilful disconnection from the romance and spiritualism of mainline Star Wars in Republic Commando, which takes place far from any ideological struggles between good and evil. Its world exists entirely within the confines of a clone's helmet, and concerns the missions of a single squad. It's military and not moral strength that wins the day.
It was a strange idea in 2005, though perhaps less so than it seems today. Back then, Rainbow Six had been a surprise smash on the nascent Xbox Live, and tactical shooters were briefly considered a commercial proposition. Gearbox released Brothers In Arms to critical acclaim, and then a sequel seven months later. The following year, Ghost Recon Advanced Warfighter would find a balance between unforgiving squad tactics and all-out action, earning an Edge 8 and becoming the fastestselling 360 game of its time.
LucasArts could already do planethopping opera and jittery, goofy aliens in the mode of Halo – the Star Wars default setting, perhaps. Thanks to the invention of the commandos for George Lucas' prequel trilogy, they were also able to fold in the satisfying SWAT protocol that had seized the zeitgeist. It must have made for a stellar pitch presentation. For all its shrewd synthesis of popular trends, however, Republic Commando also helped begin another: the diegetic action game, later exemplified by Dead Space and Mirror's Edge.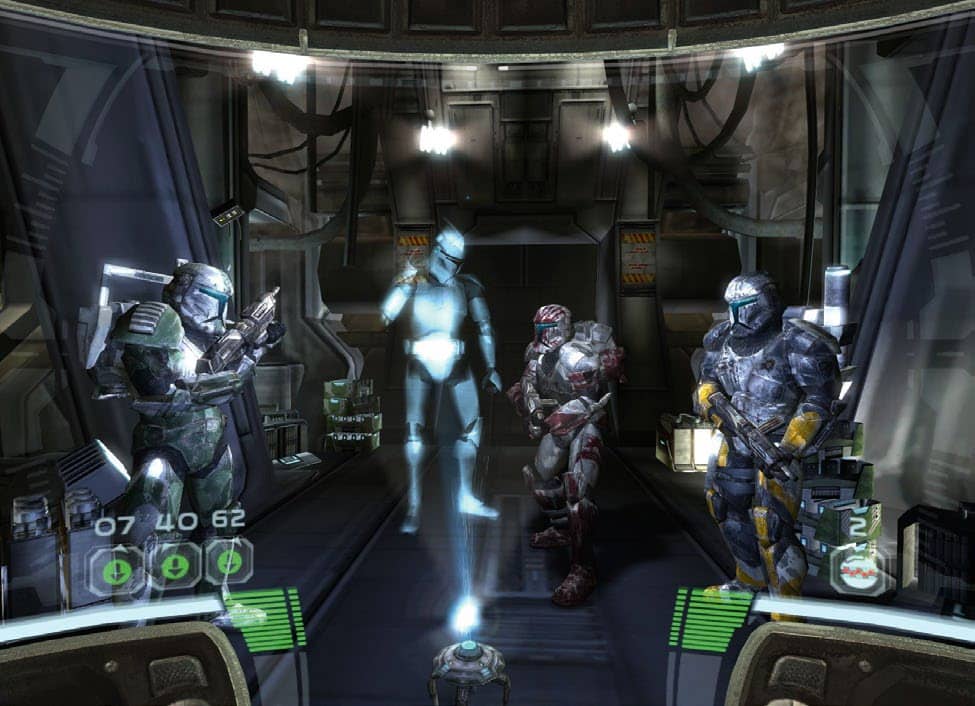 Where Lucas is fond of wipe transitions, which sweep scenes aside the moment they have served their purpose, Republic Commando is utterly dedicated to its single perspective on the universe. There are no cutscenes; mission briefings are delivered via hologram as the squad huddles around the translucent blue form of its clone advisor. The only wipe comes in the form of the cleaning laser that slides across your screen when splattered by insect gunk.
You can read up to 3 premium stories before you subscribe to Magzter GOLD
Log in, if you are already a subscriber
Get unlimited access to thousands of curated premium stories, newspapers and 5,000+ magazines
READ THE ENTIRE ISSUE
May 2020