FUTURE PROOF
Edge|August 2020
Inside Epic's Unreal Engine 5, a game engine that's ahead of its time
Epic has always been in the business of seeing the future. Nowadays, however, the situation is a little more complicated than that. "It's kind of a scam," smiles CEO and founder Tim Sweeney, "because while we're predicting the future, we're actually secretly building it in the background so that our predictions are right." It's a comment that succinctly describes just how influential a force in the videogame industry Epic has become, especially over the last few years. Epic has always been a big player, particularly in terms of tech: the cover of E251 featured Unreal Engine 4, whose graphical capabilities and accessible tools – not to mention its competitive pricing scheme – quickly made it one of the cornerstones of the creation of a new generation of games. Now, its maker has positioned itself at the forefront of the next one.
Still, back in 2012, Epic was really going through it. In the very same year Unreal Engine 4 was announced, the company revealed that it was to be part-acquired by Chinese multinational conglomerate Tencent. Epic had revealed a trailer for a small side-project called Fortnite the previous year, and the team was starting to realise that the planned series of updates to evolve the game might be best suited to a free-to-play model – and that it was this model that was the future of success in the videogame industry. If anyone knew how to make that kind of thing work, it was Tencent, the world's number one operator of live games.
Epic had its partner, and a vision. But not everybody saw things quite the same way. Soon after the Tencent acquisition, many of Epic's most high-profile staff walked, many unwilling to be part of this new direction for the company and its games. Over the next few years, Unreal Engine 4 went from strength to strength, its reach greatly expanded by going free for all to use in 2016 – but Epic's game projects seemed increasingly destined to melt into obscurity.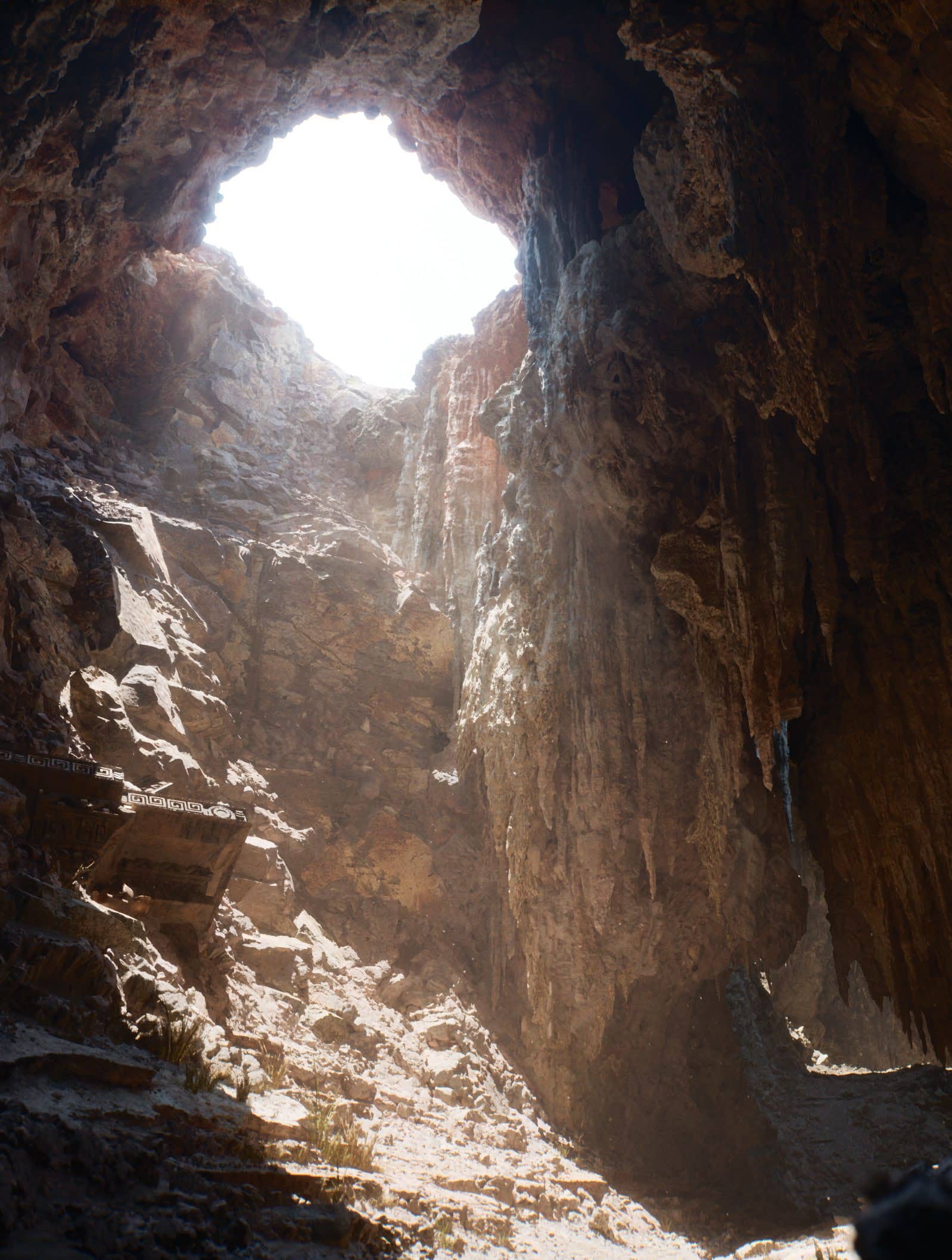 And then, the prophecy suddenly came true. Epic, Sweeney has told us before, has always moved on instinct, taking advantage of opportunities as they come. 2017's battle royale craze was one such opportunity: pivoting survival-slash-building game Fortnite to the hot new genre almost immediately proved itself one of the best business decisions in the history of videogames. And from those billions of dollars sprang everything else that Sweeney had been hoping to achieve – a vastly improved, better-optimized Unreal Engine 4, a platform that focused on fairer deals for devs in the form of the Epic Game Store, and some truly forward-thinking moments in gaming, most recently Travis Scott's electrifying live concert and the world premiere of the trailer for forthcoming Christopher Nolan film Tenet in the metaverse that is Fortnite.
Game maker, the engine builder, store proprietor, industry investor: as Sweeney points out, these days, Epic is operating across so many sectors that it looks set to actively shape the future. Enter Unreal Engine 5 – via a tech demo that we're told is running on PS5, and that gives us a long look at easily the most detailed and dramatically well-lit environments we've ever seen grace the interactive format. After a rather surface-level Xbox Series X showcase from Microsoft that left many scratching their heads about what next-gen really meant for games, here it finally is: our first proper look at what games coming to both PS5 and Xbox Series X could look like.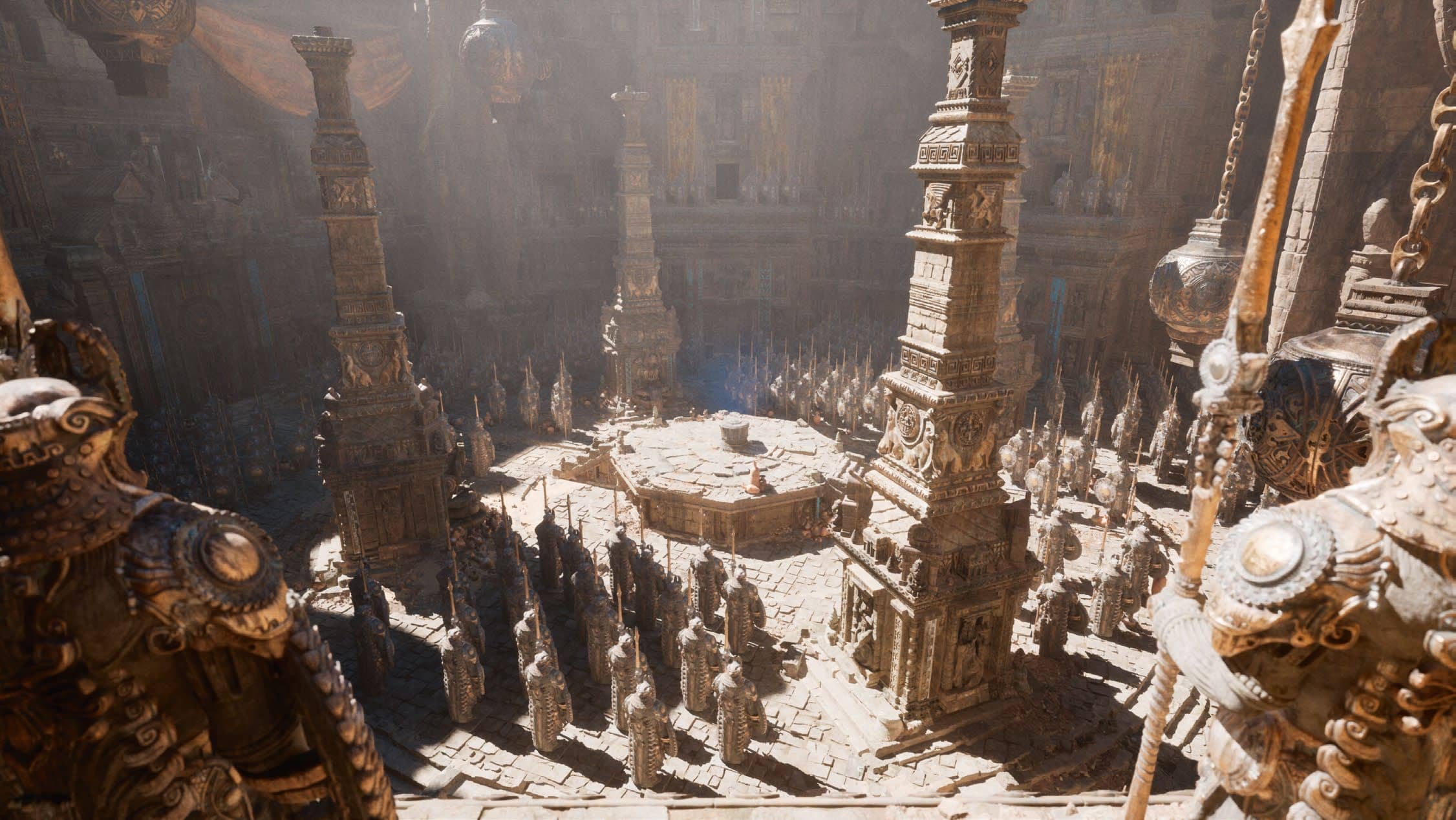 Emphasis on the "could". Tech demos, as ever, are pure potentiality: the result of what you get out of an engine is largely down to what you're able to put in. But the guiding idea behind Unreal Engine 5 is that developers will need to use less resources, manpower and time than ever to create top-of-the-line next-gen visuals. The engine has been designed to produce the maximum amount of quality for the minimum amount of cost, both financial and otherwise.
Nanite, Epic's new micro polygon geometry tool that aims to make polygon budgets and manual LOD (level of detail) asset creation a thing of the past, is a key part of this. It's an idea that's been rattling around heads at Epic for the best part of a decade – chiefly, the head of Brian Karis, technical director of graphics. In around 2008, he came across an interview in which John Carmack was airing some thoughts he'd had about virtualized geometry with voxel ray casting. "It was kind of like a spark in the imagination," Karis recalls. "I had had a bunch of really good experiences with virtual texturing – I'd written my own virtual texturing system at a past company before coming to Epic. I'd seen how transformative that was for the team to not have to worry about texture budgets. I thought it would be great if we could apply the same sort of concept and approach – not the implementation exactly – to let the artists be free and not have to deal with budgets, not just for textures, but for geometry, for anything else."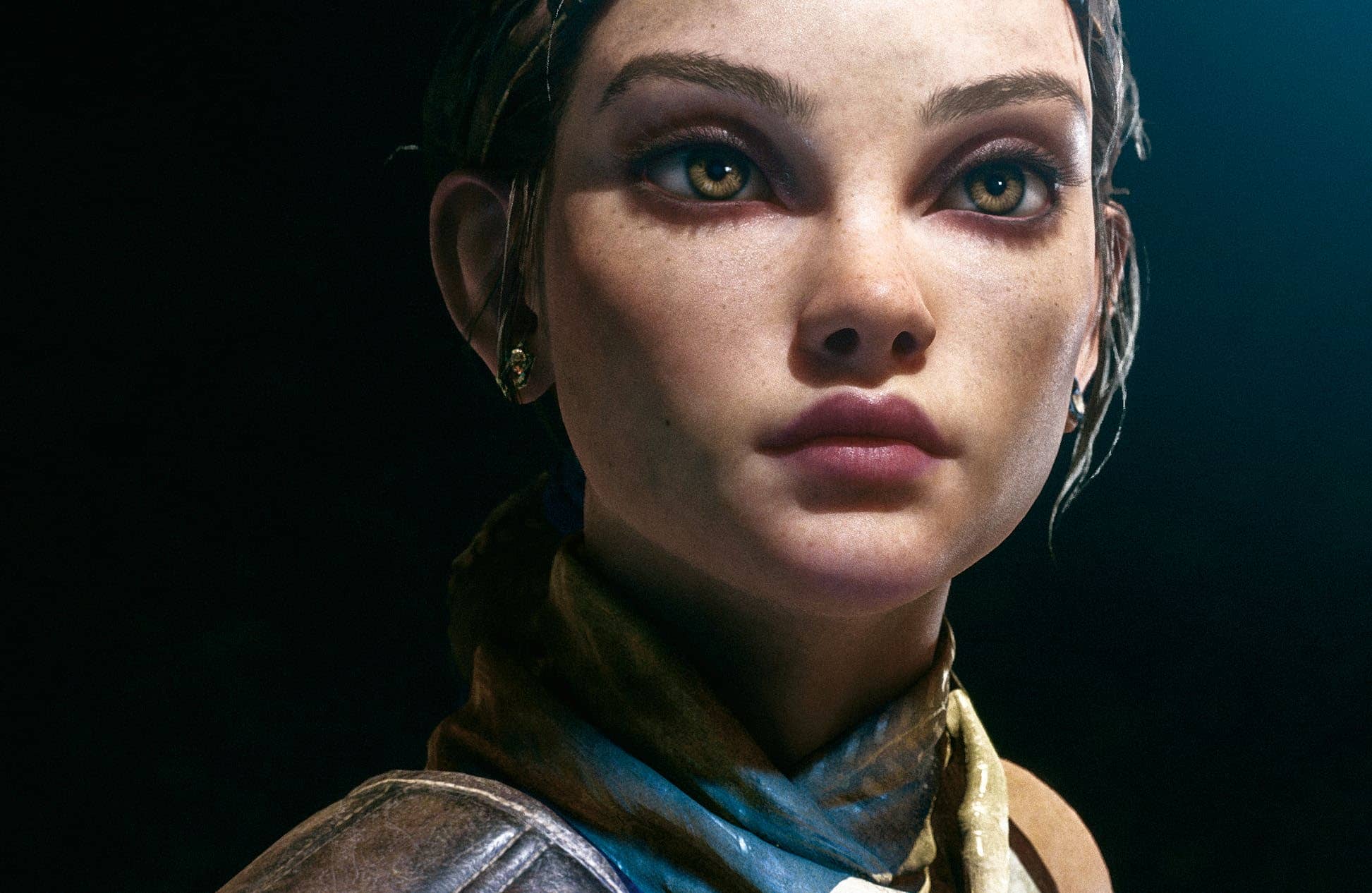 Over several years, Karis would mull over solutions to this problem in his free time – there were other priorities at work, and so his research remained confined to his personal blog. Until, about three years ago now, he hit upon an idea for a specific implementation that he wanted to try out on a full-time basis, and decided to take it to his peers. "Brian had suggested 'Hey, I had this idea about how to do environments at a detail level that you'd only ever see in movies,'" chief technical officer Kim Libreri says. "We felt that the current paradigm for rendering real-time computer graphics, and the traditional way of rendering pixels, was going to be a dead end. You'd need, like, three or four console generation clicks to be able to achieve that level of realism. We had a good gut feeling of how the hardware was going to evolve, and that it would enable this new type of technique. So we're like, 'Okay, Brian – start experimenting.'"
It was right around this time in 2017 that Fortnite was starting to blow up: Karis was effectively "sheltered", he says, from what was happening throughout the rest of Epic, able to work on his idea without being dragged off to help babysit the phenomenon the company suddenly found itself cradling. "We got a little bit nervous, because it was quite a lot of experimenting," Libreri laughs. "But eventually, things started to click with Nanite, and we were like, 'Oh my god, this is really going to work. This is going to change everything for game developers.'"
Sony, you see, had listened. PS5 was going to make Nanite possible. "It was three or four years ago at least when we started to talk with Mark Cerny about possibilities for the next generation," Sweeney says. Their discussion wasn't just about graphics, but about the growing realisation that storage architecture in game hardware – having to load data from a hard drive, the huge amounts of latency between mass storage and a processor – was a limiting factor in Epic's and all developers' future plans for game-making.
You can read up to 3 premium stories before you subscribe to Magzter GOLD
Log in, if you are already a subscriber
Get unlimited access to thousands of curated premium stories and 5,000+ magazines
READ THE ENTIRE ISSUE
August 2020