Desperados III
The series might have spent nearly 15 years dormant, but the timescales Desperados III itself operates on are much, much smaller. Think more like a single second.
The meow of a trained cat covering the sound of three revolvers being emptied, as a vial cracks against the floorboards and leaks suffocating swamp gas, the magically linked fates of your last two would-be witnesses cut short by the fall of an axe – with careful preparation and timing, a room full of guards can be cleared out within one beautifully choreographed second. And the gap between elegantly executed success and failure? That's often smaller still.
Like its turn-of-the-century predecessors (not just the ones it shares a name with, but also Commandos, which is at least as much of a reference point), Desperados III blends top-down tactics with stealth. That means controlling a vastly outnumbered team of specialists, all at once, in real time. Every new second brings its own set of variables and decisions, as you try to hold in your head the relative positions of all your characters and patrol routes of a dozen guards, mentally modelling the swings of all their vision cones – you can only see one at a time – as you look for a way to take advantage of it all.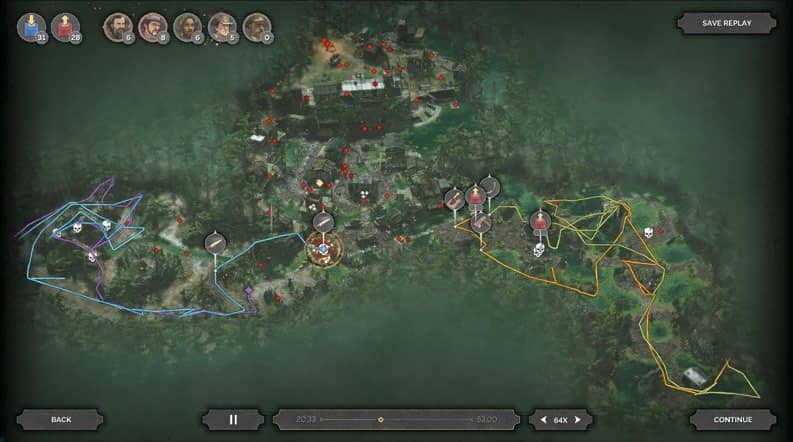 You can read up to 3 premium stories before you subscribe to Magzter GOLD
Log in, if you are already a subscriber
Get unlimited access to thousands of curated premium stories, newspapers and 5,000+ magazines
READ THE ENTIRE ISSUE
September 2020