Back In The Fight
Edge|January 2020
Blizzard gambled when it announced Overwatch 2, a sort-of sequel without a release date. But it might pay off: right now the world needs heroes
There aren't many games like Overwatch. It's utopian in its outlook – uplifting, optimistic, full of hope and promise. Overwatch's world is one in which people come together and work in unison to achieve a common goal. Whether it's in the game's fiction or in the competitive gaming scene that's blossomed around the fledgling series, Overwatch has become a symbol of unity, of confidence, of positivity.

And that's no accident. "One of the things that brought me to Overwatch and made me want to join the team here at Blizzard was the message of inclusivity and hope that's built into the game," explains Julia Humphreys, production director on Overwatch 2. "The idea that you can look for yourself and try to find yourself in this roster of heroes appealed to me so much… I think that roster really encompasses a broad spectrum of what it means to be a human being on this planet."

Overwatch's 31-character strong roster is, we daresay, one of the most diverse in gaming. It presents heroes from all around the world, of multiple ethnicities, gender identities and sexual orientations, uniting to suppress a common threat. These heroes, the crux of Overwatch's appeal, have been the headline feature of the game since its launch in 2016, but their stories have been sidelined. Tucked away in comics, shown in flashy animated shorts or drip-fed in bizarre ARGs, Blizzard has kept Overwatch lore out of the spotlight where possible. But with Overwatch 2, all that is about to change.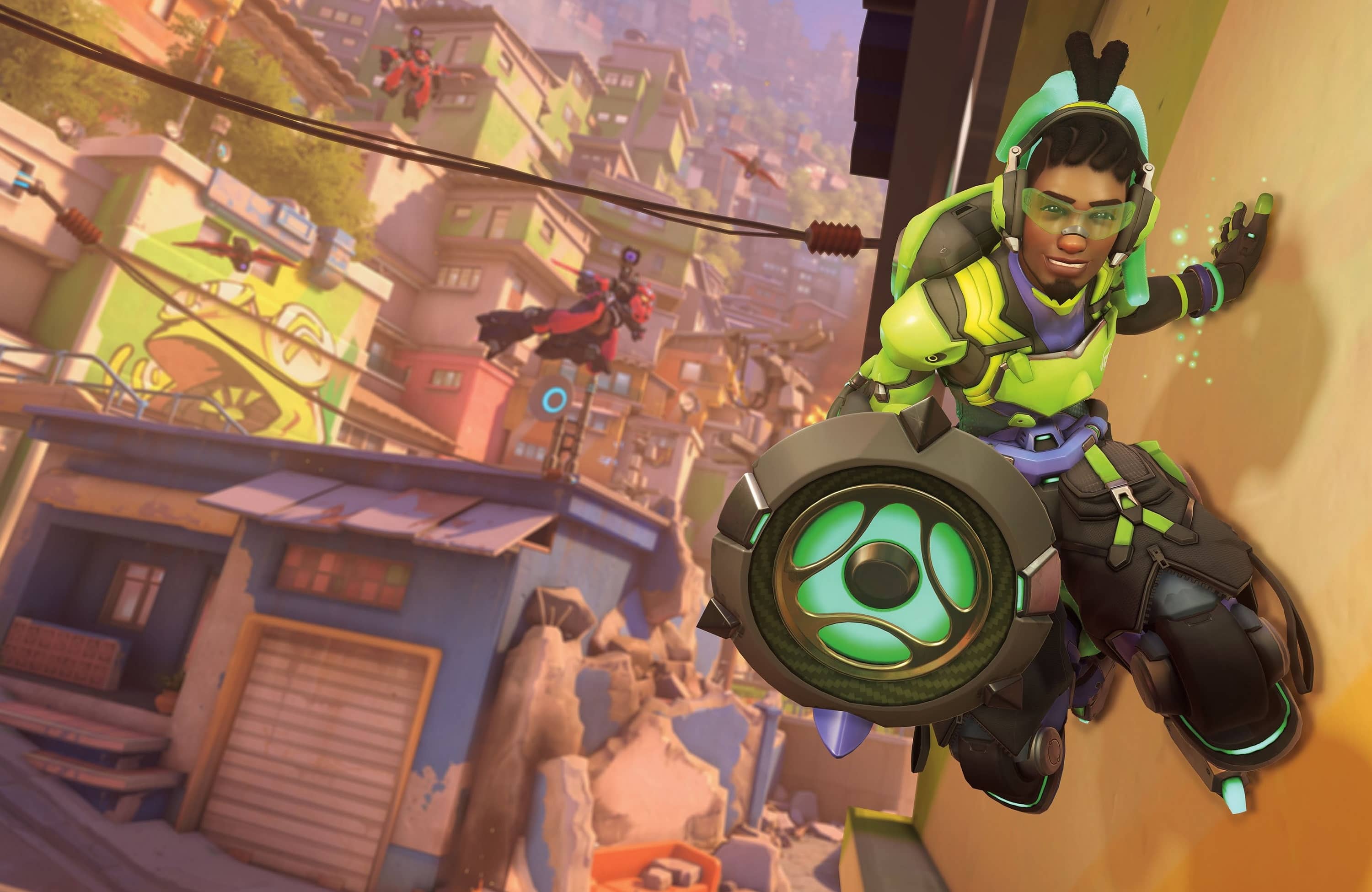 Overwatch 2 will be introducing Story missions to the game. Each of these new missions, which will see the Overwatch heroes travel the world searching for the source of the robotic Null Sector incursion, is bookended with a pair of cinematic shorts. These will use the likable cast to tell a Pixar-like story, putting Blizzard's best-in-class production values front and centre to finally – finally – provide more insight into some of the most iconic gaming personalities of the past decade.
"Since the very beginning of Overwatch, we've wanted to do this," explains John Lafleur, technical director on the project. "Since the beginning of the project, we've been incredibly jealous as we watched the Story And Franchise department create these beautiful cinematics for the Overwatch universe – and now we get to do that, too."
Blizzard has a central team that creates the cinematics and trailers for the majority of its projects: the Story And Franchise department. Though it works closely with the game-development teams, it's this orbital unit that dresses up the infamous Blizzard cinematics, that composes the stories that can be dished out in digestible chunks.
We've had animated shorts that have revolved around some of the most popular Overwatch characters – D.Va, Hanzo and Genji, Mei, Soldier 76, McCree and more besides – in the past, but with Overwatch 2, Blizzard has a newfound confidence. It's taking the narrative from the periphery and moving it into the spotlight.
"We're excited to finally tell a story in this game – our players are rabid for it," Humphreys laughs. "They consume it in all manner of forms: animated shorts, comics, books and wherever else. We want to keep supporting the story in all forms, but to have the opportunity to actively take part in telling that story, that's something we're passionate about."
From what we've seen so far – a single mission set in rollerblading healer Lucio's hometown, Rio de Janeiro – that passion comes through. The closest thing we can compare it to is a Destiny Strike: you've got a team of four predetermined heroes pushing through a map that gives you a series of objectives. And a lot of cannon fodder. Using your now customisable abilities, some tight communication and a lot of firepower, you can wrap one of these missions up in about half an hour.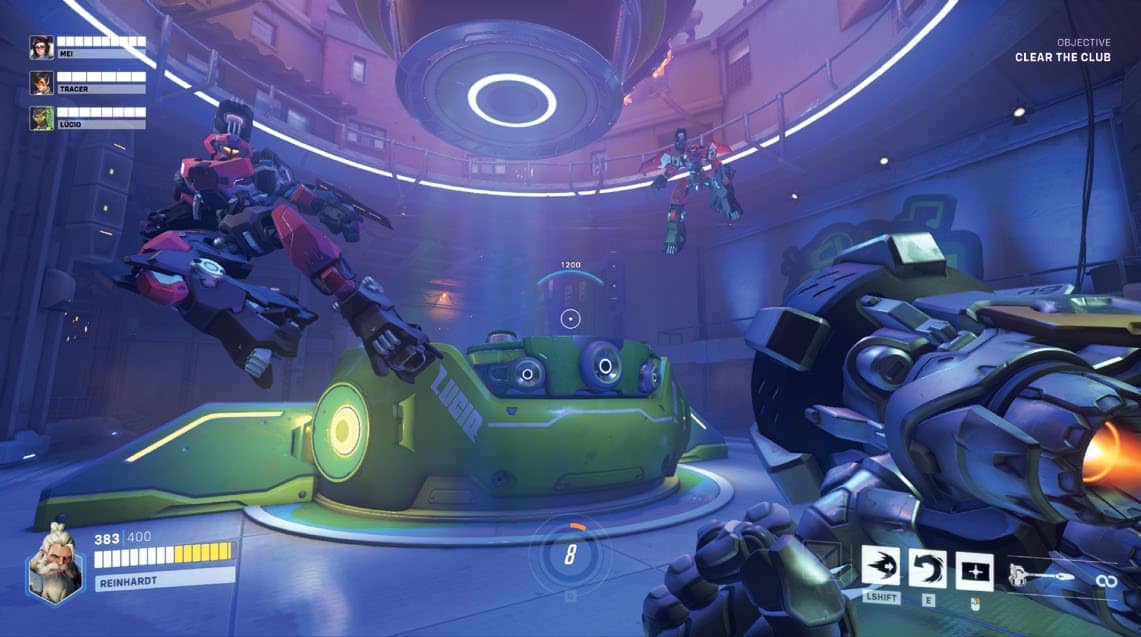 The level design is unlike anything we've seen in Overwatch before, too. Previously, we've had maps that lean on one colour profile in order to create a harmonious, non-confusing background. Maps are made with 'washes' of colour – making the bright, well-defined character silhouettes pop over the top. Temple Of Anubis, for example, is all about gold: you've got gold relics, golden sands, golden sunlight on stone. When you've got to keep track of 11 other players at any one time, these maps are perfect: sightlines, vantage points and bottlenecks all work as they're designed to, and there's some visual flavour there to make them interesting, even on your 700th skirmish on that map.
But the new maps for Story mode are easily twice as big as anything that's appeared in Overwatch before. They are still connected by one central theme, but are zoned off to better control rhythm and pace. That 'colour wash' the design team loves so much is still present, but you might get five different kinds of wash in one map instead of one. It weaves a story together – subconsciously communicating progression, danger, respite, unease.
These missions play well, but they're nothing new. It's nice to get to play Overwatch in a cooperative way outside one of the game's seasonal modes, sure, but these missions aren't going to change the world. It's the characterisation in them that make them worth playing. One of the most delightful design touches in Overwatch has always been the context-based character interactions – Torbjörn and Reinhardt bantering with each other in the spawn room before the start of each round, cyborg ninja Genji thanking Mercy for bringing him back to life "again" if a teammate uses her Resurrect ability on him during play – that helped flesh out certain relationships and story beats. Overwatch 2's story missions make the absolute most of the idea. Watching Brazilian DJ-cum-freedom fighter Lucio seeing his favourite record store get blown up as you fight to save Rio de Janeiro is surprisingly motivating. Listening to the still-uncertain Mei discover her confidence as she finds her feet as part of the core Overwatch team is heartwarming. Hearing Tracer spout silly Britishisms as she formulates a plan of attack – it all weaves together to give a more complete idea of what Overwatch is, of what function these characters serve in this world.
Blizzard has even gone into the engine to make this more subtle kind of storytelling work in-game. Jeff Kaplan – director of what is now the Overwatch series – tells us the engine has been retooled so the development team can focus on intimate storytelling, on making the characters' faces more expressive. It's all getting very Disney, and that works wonders for a game that prides itself on its characters.
You can read up to 3 premium stories before you subscribe to Magzter GOLD
Log in, if you are already a subscriber
Get unlimited access to thousands of curated premium stories and 5,000+ magazines
READ THE ENTIRE ISSUE
January 2020