Crowdfunding Catastrophes
When you put money into an upcoming game, your hopes are high. It's going to be epic, ground-breaking—a ton of fun. Sometimes your optimism is rewarded and it really comes through. But what about those times when you help crowdfund a game all the way into a developer's bottomless pocket or into a disappointing, anticlimactic final product? What about when Kickstarter kicks you in the caboose and hands you an empty shelf or a terrible game, instead of a dazzling new tabletop adventure? What if the game is fun but it's six months late arriving?
It's a question worth asking, as the tabletop gaming market experiences an ongoing renaissance, buoyed to no small degree by crowdfunding sites like Indiegogo and Kickstarter. In 2015 alone, the "hobby game" market (board and card games sold for gamers instead of just as toys) was worth around $1.2 billion in the US and Canada, according to the website ICv2. That's big money that has only grown since then, and it goes to show that people love to play. They also love to attend board game fairs like the UK Games Expo in Britain, Essen Spiel in Germany, or Gen Con and Origins in the U.S., to name just a few.
The public is hungry for new games and they always like having the chance to play them through or fund them online. What they don't like is to get enthused about a game and then have it fall through.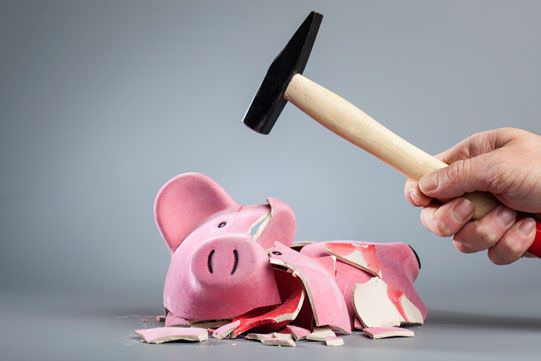 The Good, The Bad, and the Liability
The upsides of crowdfunding are numerous: as a backer giving even modest amounts, you get the chance to fund someone's vivid vision and potentially be part of something big from the start. In the spring of 2015, tabletop games really took off in a big way on Kickstarter. Massive success stories like Kingdom Death: Monster 1.5, Conan, and Zombicide: Black Plague spring to mind. So do projects like the upcoming, much anticipated romantic comedy game Fog of Love, which didn't get the support from traditional publishers it deserved, but found huge, well-deserved success on Kickstarter. Crowdfunding can help great games get made that otherwise wouldn't see the light of day.
Continue Reading with Magzter GOLD
Log-in, if you are already a subscriber
Get unlimited access to thousands of curated premium stories and 5,000+ magazines
READ THE ENTIRE ISSUE
Fall 2017