An Intimate, Exclusive Interview With Legendary Photojournalist Steve Schapiro
Lens Magazine
|
December 2019
"Don't try to emulate those who have come before you. It is crucial to have a sense of photographic history, but the photographers who have come before you have done their work. You are a new generation. It's your turn now." - Steve Schapiro
Legendary photographer and photojournalist, Steve Schapiro, captured some of the most important historical events of the '60s and '70s and is still an active photographer today.
Schapiro, a real activist, covered many stories related to the civil rights movement, including the March on Washington for jobs and freedom, the push for voter registration, and the Selma to Montgomery march. When LIFE Magazine called him to hurry to Memphis after Martin Luther King has been shot, Schapiro produced some of the most iconic images of that tragic event.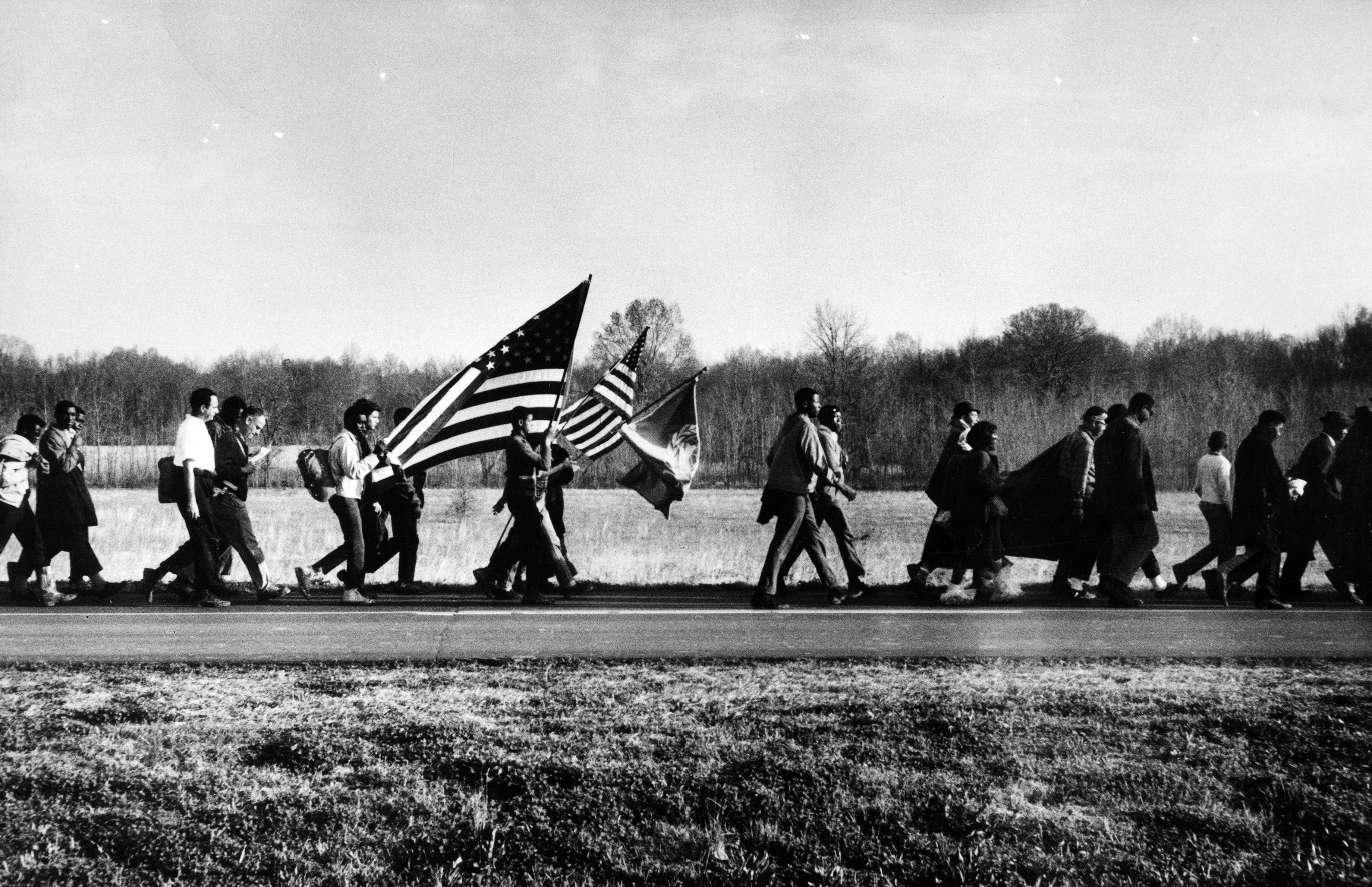 Schapiro credits Henri Cartier-Bresson as a significant influence on his work, as well as his former teacher W. Eugene Smith. He has captured the images of many politicians and celebrities, notably, Dr. Martin Luther King, Robert F. Kennedy, Muhammad Ali, David Bowie, and Barbra Streisand. Moreover, in his film photography career, he took photographs on the set of The Godfather, Midnight Cowboy, Taxi Driver, and Chinatown.
Schapiro has photographed cover stories for the world's most prominent magazines, including Life, Look, Time, Newsweek, SI, Rolling Stone, People, and Paris Match.
He published over ten successful photography books and exhibited his work in some of the most prestigious galleries and museums around the globe.
His work appears in the collections of the National Portrait Gallery, the Metropolitan Museum of Art in New York, the J. Paul Getty Museum in Los Angeles, and the High Museum of Art in Atlanta, amongst others.
It is truly a great pleasure to publish an exclusive interview with one of the most influential photographers of all time.

Stop Police Killings. Selma Alabama. 1965 Steve Schapiro © All Rights Reserved.
D. N.: It almost seems unfair to focus on only several pieces of yours, because everything you have done is so necessary. How should we approach this?
Okay. So let's start from the beginning. You have managed to create a very extensive collection of original and renowned works. Maybe it's connected to your devotion to this profession, which you discovered at the very young age of nine years old. It's unbelievable. What was your first experience with the camera? What was your first day of shooting like? How did it happen in the first place?
S. S.: I first started taking pictures at a summer camp when I was eight or nine. I liked to photograph clouds and things like that, and we used to develop our own film.
We had these little deckles edged prints that were used at the time, nothing like what we have today. It was exciting to put them through the chemicals and seeing the image suddenly appearing out of nowhere, out of the clear liquid. It was a magical event for me. And there it is. I was always interested in photography. Indeed, I was very influenced by Henri Cartier-Bresson's "The Decisive Moment" (1952), which, to me, was a fantastic book in the sense that Bresson had managed to capture his subject at a peak moment and with a great sense of design.
His book would give you a sense of a significant moment in time with emotion, design, and information.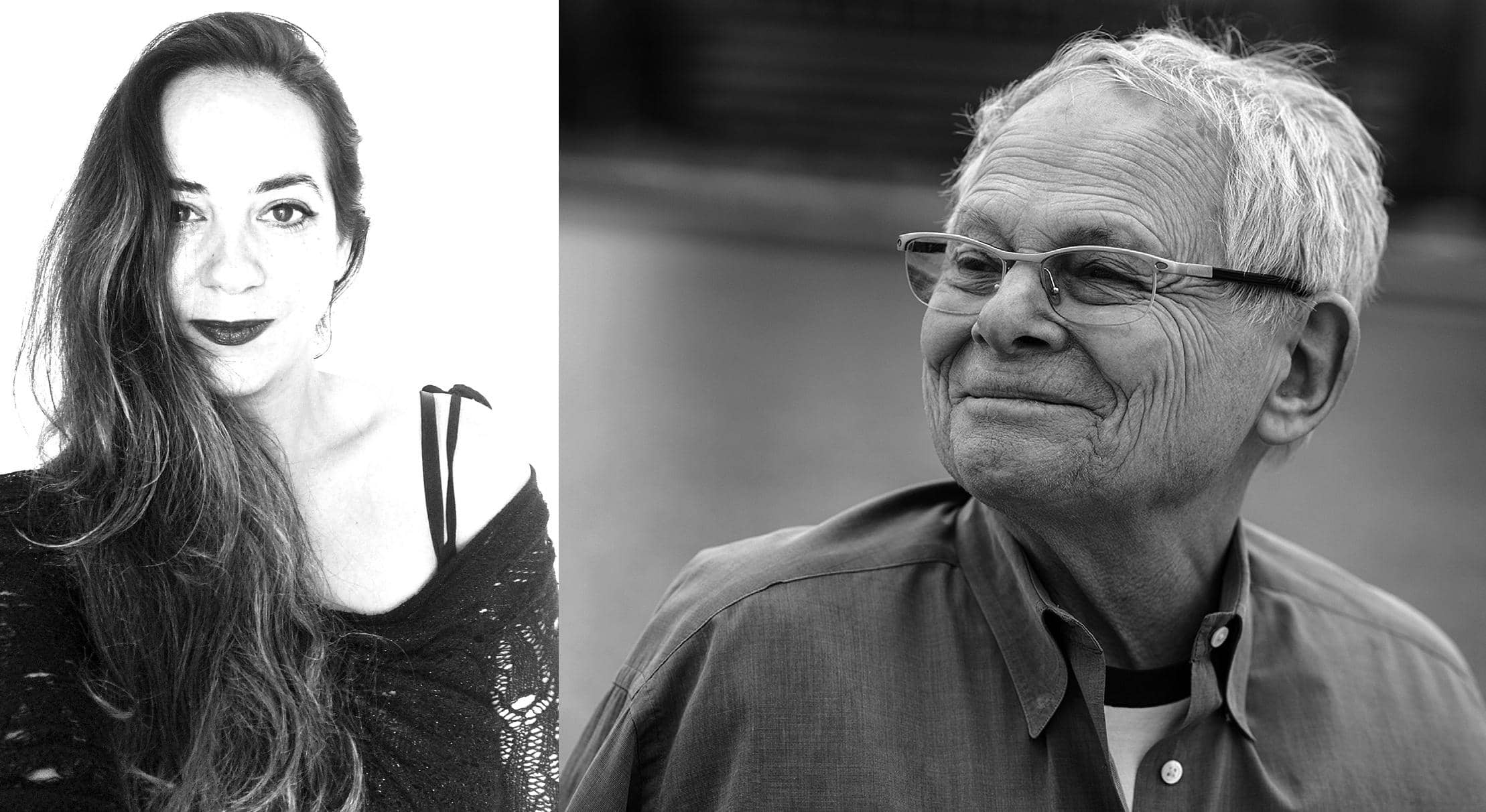 Steve Schapiro Sit With Dafna Navarro For An Intimate Conversation About Life Achievements
DAFNA NAVARRO: And so, of course, we are going to start from the beginning. I have to admit it was a hard job to arrange a question for your interview because you have accomplished so much in your groundbreaking career. A career that traverses six decades, and I must say, it's incredible work.
STEVE SCHAPIRO: Thank you, I appreciate it. It's all been fun.
I always had a flair for photography, but I thought I would end up as a writer. I even got a degree in literature at Bard College. I had gone to Amherst College before that for a year and a half, and I was quite happy with a couple of stories I wrote there. The problem in my creative writing course at Bard was I somehow could not finish my stories, which is a well-known problem for prospective writers. Anyway, right after college, in 1955, I moved to Paris and stayed there for six months, living on almost no money whatsoever.
I was living in a small room in Rue Mouffetard, which had an entrance to the catacombs downstairs and where they had to keep the water running all night because if they didn't, the pipes would freeze. So I came back to the States, and I wrote a book, which was based on what I had read or gone through.
I had a friend who is a publisher, so I gave it to him, and I think we both realized that the book had four good, useful pages, but that was about it. I went back to photography at that point. I felt that I could not describe an event or a person in a way that formed a clear picture in the reader's mind. I decided I was much more suited for photography and just said, "Well, hello."

Bean Pickers, Arkansas. 1961 Steve Schapiro © All Rights Reserved.
D. N.: Was the book ever been published?
S. S.: No, it was not good enough to be a publishable book, but it was nice working on it. What I was interested in was depicting a whole world, which would compress the human condition in all kinds of values and things of that sort. But, no, if the book doesn't form a picture for you and if the words aren't inspiring, then it doesn't work.
D. N.: Did you ever have a family member, who introduced you to your interests in writing and photography?
S. S.: No, Not really. What eventually attracted me was the need for describing things visually in a strong-enough way so that it would create an image in other people's minds. That's a success, and, you know, that's where I really found my interest.

"I Love Anybody". Migrant Cabin. Arkansas. 1961 Steve Schapiro © All Rights Reserved.
D. N.: What was your first camera?
S. S.: My first camera was probably a Kodak Brownie or something like that. When I had my Bar Mitzvah, at the age of 13, my mother convinced my aunt to give me a camera; I guess it was an Argoflex at the time, which was a popular twin-lens reflex.
I used that camera, and I become interested in photography at that point. As I said before, Henri Cartier-Bresson and the way he created, as he called it, "The Decisive Moment," catching something at the height of its moment, captured my imagination. He expressed it so well in terms of composition and design. And so, I lived in New York at the time, and I would go out on the streets and take pictures, hoping to emulate Cartier-Bresson, and would come back with contact sheets. In most cases, I had missed that 'Decisive Moment' by a second or two, and the pictures made no sense whatsoever. Well, I certainly overcame that.

Muhammad Ali (Cassius Clay) with mother Odessa, Louisville, Kentucky. 1963 Steve Schapiro © All Rights Reserved.
D. N.: How did you become familiar with your photography teacher and mentor, W. Eugene Smith?
S. S.: At the beginning of the 60's I had done some landscapes as well, the most you could aspire to as a young photographer was to work for LIFE Magazine. There were no galleries at the time, and no one was collecting photographs. You saw photographs in newspapers and you were affected by them and then they were gone.
So I decided to do my own assignments. I went to Arkansas and did a story on migrant workers. I spent, I think, maybe three weeks near Fort Smith, Arkansas in a migrant workers' camp. I was very impressed by the kids there in the sense that they got maybe half an hour or an hour of school a day while their parents were picking fruit and vegetables. After school was over, they would go out in the fields to help their parents. It changed my point of view because they only got a limited amount of education and not even a teacher who would be consistent with them; they were just caught in the migrant workers' situation. And they were just kids. It seemed to me that they would probably never get out of that. It's sad because someone who had possibly enormous potential would probably never be able to realize it.

Muhammad Ali (Cassius Clay) Monopoly. Louisville, Kentucky. 1963 Steve Schapiro © All Rights Reserved.
One of the pictures which I liked to call "The Cabin Wall" - because people lived in these white cabins while they were working on a particular farm.
Written on the side of the cabin was "I love anybody who loves me," and I always liked that very much. The pictures worked out very well and were published by a small, Catholic magazine in New York called Jubilee. They featured the story across eight pages. That was my first real publication in a magazine. Then the New York Times Magazine picked up the story, and they used one of my pictures for the cover. I kept coming up to Life Magazine and did a story on narcotics addiction in East Harlem. I always turned to things that involved people in situations rather than on landscapes, even though I have done some series on them.
Anyways, I kept showing pictures to the editor of Life Magazine, and he finally gave me an assignment, which worked out very well. That's how I started working for Life and other magazines as well.

Muhammad Ali (Cassius Clay). Muscles. Louisville, Kentucky. 1963 Steve Schapiro © All Rights Reserved.
Because I looked young at the time, everyone from all departments of the magazine really wanted to work with me. So I was doing entertainment, news, and some sports. I was probably working much more than the normal Life magazine's photographers.
I would keep going up to the editor and saying, "I'd love to be on staff because this has been my dream." And they said, "No, you're better off the way you are." I never became a staff member for Life Magazine, which ended up working very well since I now own all the pictures I took because I never shot them specifically for Life Magazine.
So, in the end, I think they were right. Then I started to work very seriously, and I did stories for Look Magazine and covers for the Time and Newsweek Magazines. One of the assignments I had was for Sports Illustrated to do a story on the great Muhammad Ali, who at that point was still Cassius Clay, who had just won the Golden Gloves boxing title with 15 knockouts. And so I spent time with him in Louisville, Kentucky, at his parents' house. That was really interesting in the sense that he already had a reputation for talking a lot...

Muhammad Ali (Cassius Clay) Mirror. Louisville, Kentucky. 1963 Steve Schapiro © All Rights Reserved.
But Muhammad was very quiet at his parents' house. He had a great relationship with his mother who loved to make fried chicken for him, which was his favorite. One of the things Ali loved to do was to spend time with the kids in the neighborhood. They loved him and he loved them. They were nine or ten years old and he would ride his bicycle with them. He loved playing Monopoly with them and everyone else as well. I played Monopoly with him, and he didn't want me to lose entirely. I wasn't doing that well, and it looked like my properties, and everything would go to the bank. Cassius Clay soon to become Muhammad Ali kept loaning me money so that my property and money would not go to the bank and so that he could win everything on the board.
A clever guy! In the house, he was very soft-spoken and extremely polite. We drove from Louisville to New York, where he was supposed to meet his hero Sugar Rae Robinson. During the trip, he was shouting poetry out the window as loud as he could to anyone in earshot.

Robert Kennedy Speaking at Berkeley California. 1964 Steve Schapiro © All Rights Reserved.
D. N.: What was your photography technique over then?
S. S.: I have never been a technical person, but at Life, I started using 'Bounce Strobe.' At that time, I used a Nikon rangefinder camera, with which I could work with three fingers with one hand and with the other hand I could hold a strobe unit and bounce light off of the ceiling. With a direct flash, the viewer is immediately consciously or unconsciously aware that a photographer has taken the picture when you see the over brightly scene in the finished image.
Bounce strobe gives an even, soft, unobtrusive light to what you are doing that enhances daylight or low light situations that you may have.
At the same time, you're not aware of so much of the photographer being there. And I feel that the pictures that I've taken, I've never wanted the viewers to think of me but only of the subject or scene I was trying to convey.
What I am interested in, is to capture the spirit of the person or the event that I'm photographing, hopefully, to look for special moments, to express something about the person or their personality.

Robert Kennedy, California Campaign. 1966 Steve Schapiro © All Rights Reserved.
Working for LIFE Magazine was a great advantage because you usually worked with a reporter, so you could either have a great conversation with someone you're photographing, like Sir Alec Guinness, or you could just be a fly on the wall waiting for that moment when you can see something unique about your subject. Being a fly on the wall with someone that felt comfortable with you was great because I could just wait for the moment that I wanted.
And also, if you're with someone, you're photographing, and they're in a conversation with you, they are not really focused on themselves or into who they are. Mainly if it is a celebrity, they are thinking more often about what kind of impression they are making on you and who they should be.
You can read up to 3 premium stories before you subscribe to Magzter GOLD
Log in, if you are already a subscriber
Get unlimited access to thousands of curated premium stories, newspapers and 5,000+ magazines
READ THE ENTIRE ISSUE
December 2019