Monkey Menace in HP - Human–Animal Conflict And Other Issues
TerraGreen|October 2019
Hassled by troops of monkeys which frequently attack passers-by and destroy crops in Himachal Pradesh (HP), the government has been trying hard to get rid of the monkey menace in the state. Indeed, it is no monkey business to deal with the monkey menace and for now this continues to be a big challenge that may not be overcome too soon, says Sarita Brara.
Monkey menace' in Himachal Pradesh continues to be a ' serious problem, which the state government is still struggling to cope with. The enormous destruction of crops by the simians is not only incurring huge financial losses but also an increasing number of farmers abandoning agriculture as their livelihood. No let-up in the number of monkey bites and attacks is another issue the authorities have had to grapple with. The matter has been raised time and again in almost every session of the state assembly and other fora. It is not that the successive governments in the state and the concerned departments have been sleeping over the issue. Many pro-active steps have been taken and to an extent some success achieved but the monkey menace to date remains a serious challenge.
The extent of the havoc caused by the monkeys to the farming community can be assessed from the data brought out by the Directorate of Agriculture in Himachal Pradesh. Around 3243 panchayats in 68 of the 77 blocks in all the 12 districts of Himachal Pradesh are affected by monkey menace. Farmers have had to abandon cultivation in 19,563 hectares of land due to attacks by monkeys and other wild animals. The total area affected is as high as 156,585 hectares, over 80 per cent of which accounts for field crops and more than 19 per cent fruits crops. The worst affected is Mandi district followed by Shimla district. The total loss caused is to the tune of over ₹229 crore.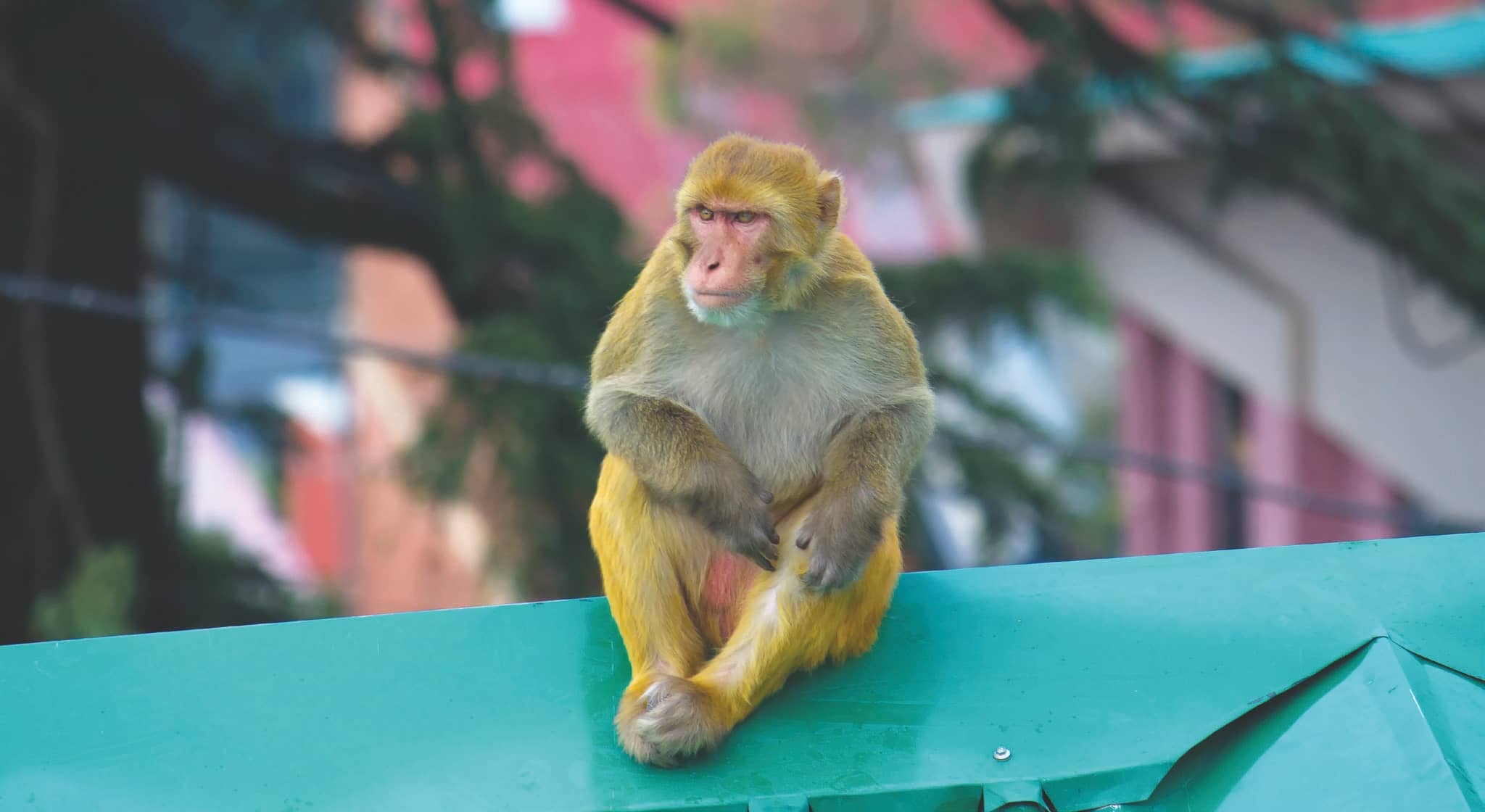 Dharam Prakash, a farmer in Neen village in Shimla district, used to harvest at least 8–9 quintals of wheat in a season but because of the menace, hardly anything is left by the monkeys now. His family members have to take turns to keep a vigil 24x7 to save their crops. They have eighteen bighas of cultivable land and they just can't afford to abandon their fields. That is the story of many farmers in almost every district of the state.
Many marginal farmers with small landholdings had to abandon cultivation of crops and are growing fodder, others are looking for alternative livelihoods. An average of 3–4 cases of monkey bites in a year are reported from government hospitals in Shimla alone. Cases of monkey bites are also reported from private hospitals and clinics in other towns as well.
While a fresh monkey census is due to start in a few months' time, according to the state forest department the number of monkeys in the state in 2015 was 217,000. According to the Principal Chief Conservator of Forests (Wild Life) Dr. Savita, the number would have crossed 900,000 if the sterilization of monkeys had not been undertaken by the Forest Department more than a decade ago.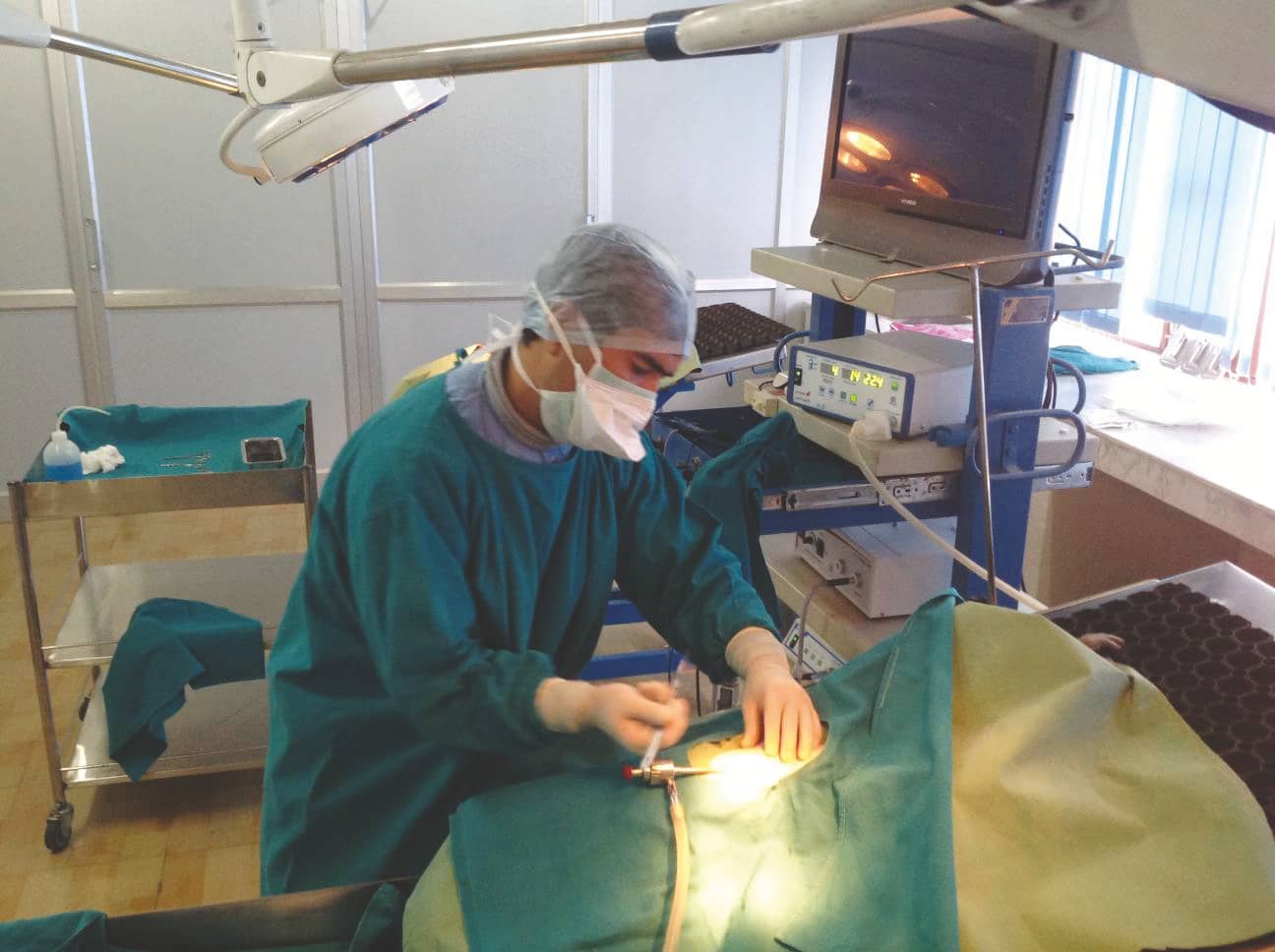 You can read up to 3 premium stories before you subscribe to Magzter GOLD
Log in, if you are already a subscriber
Get unlimited access to thousands of curated premium stories and 5,000+ magazines
READ THE ENTIRE ISSUE
October 2019