Shaken & Stirred
Why vodka makes the ultimate martini, and how you should be mixing yours now.
"I never have more than one drink before dinner. But I do like that one to be large and very strong and very cold and very well-made." Words of wisdom as spoken by longtime martini aficionado James Bond in Ian Fleming's 1953 novel Casino Royale, though it wasn't until the 1964 big-screen version of Goldfinger that Sean Connery issued the now-infamous dictum "shaken, not stirred."

Bond has always been a vodka man; one story goes that Fleming acquired a taste for it while working as a journalist in Russia. Though these days 007's preferred Smirnoffof the '60s has been replaced with Belvedere, maker of the official James Bond martini—Belvedere super-premium vodka from Poland, dry vermouth and a twist of lemon—and the liquor Daniel Craig was first seen quaffing in Spectre. Bond's choice of vodka over the traditional gin marked him as adventurous and avant-garde in Fleming's day, though the first notable mention of vodka in a martini appeared in an edition of David Embury's 1948 bar manual The Fine Art of Mixing Drinks.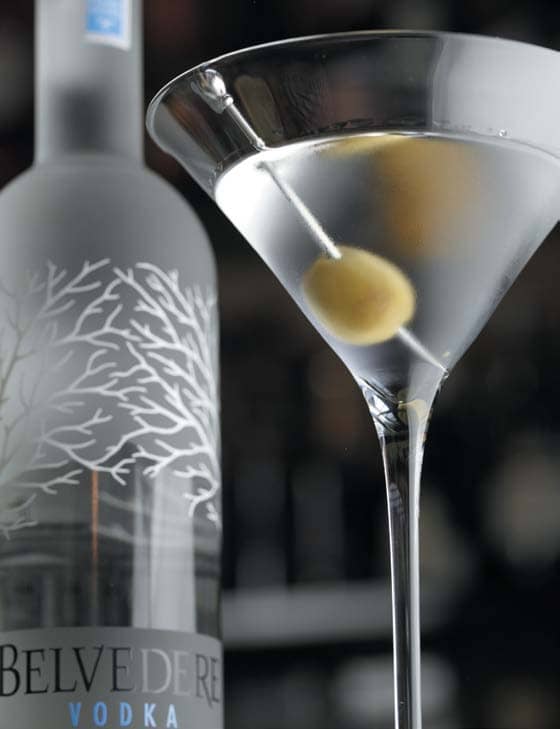 These days, of course, it's not only 007 who likes his martinis made with ice-cold vodka and little else (many experts agree vodka cannot be "bruised" by shaking, unlike gin). "The martini has always been the pinnacle of cocktail culture," Gareth Evans, Global Brand Ambassador for Absolut Elyx, the copper-crafted wheat vodka that ranks as one of the world's finest luxury spirits, tells Maxim. "It is one of the oldest cocktails, and there are a million apocryphal stories about how it came to be. But at its core it is a triumph of simplicity, an icy cold balance between spirit and vermouth and a perfect way to showcase a top-quality vodka."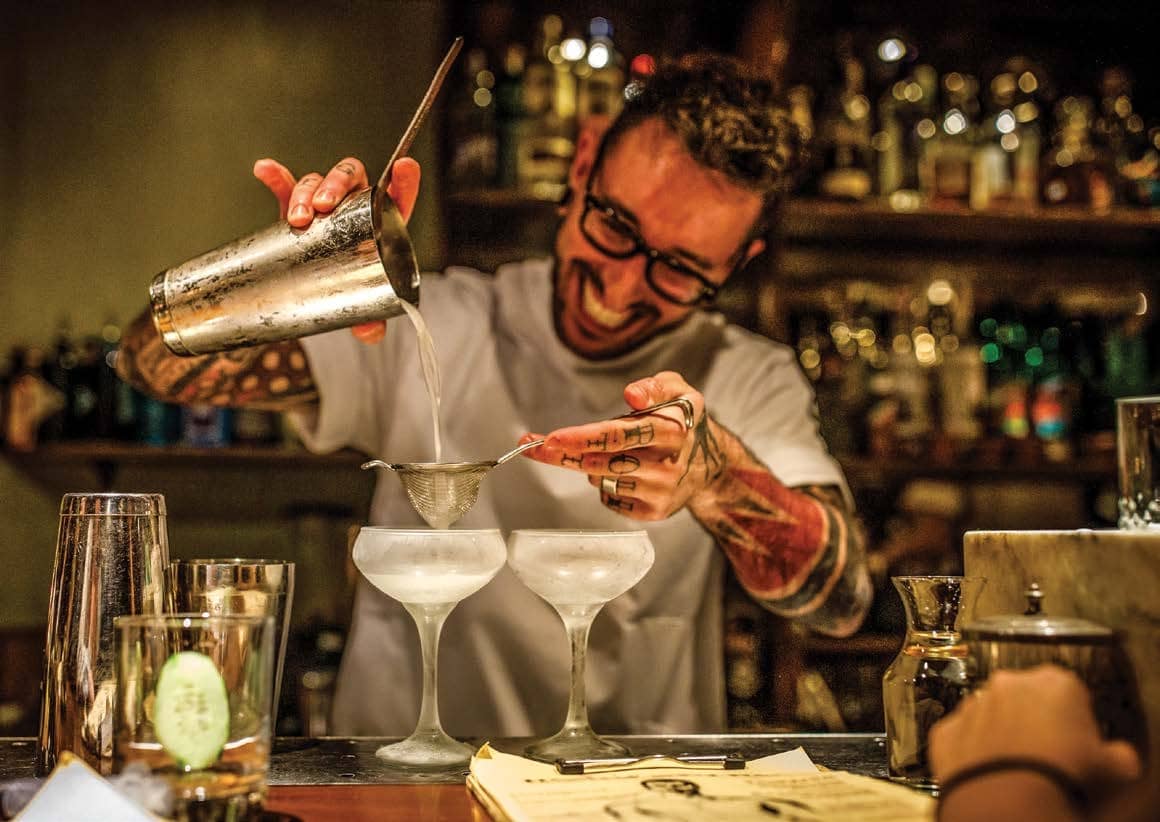 Yet, he notes, "there isn't really a definitive recipe; a martini is a personal thing, with no two recipes the same, and none better or worse than the other. No other drink has such specific imagery, and the martini has been immortalized in print and on screen countless times, always representing the height of drinking sophistication. It is not a beginner's drink. It is challenging at first for sure, and is as spirit-forward as possible; but a well-made vodka martini is impossible to beat, and once people fall in love with [it] they rarely order anything else."
You can read up to 3 premium stories before you subscribe to Magzter GOLD
Log in, if you are already a subscriber
Get unlimited access to thousands of curated premium stories, newspapers and 5,000+ magazines
READ THE ENTIRE ISSUE
Nov Dec 2019