Lotus Supercar
Can the $2.1-million, 1,973-hp all-electric Evija return legendary British automaker Lotus's lost glory?
The lotus flower holds profound spiritual power in millennia-old cultures from Hinduism to Egyp-tian. For Buddhists the blossom—which every day elevates its stalk from the murky pond bottom to bloom on top of the water—represents divine perfection. And perhaps more importantly, rebirth. Fitting it is then that one of the most storied automotive underdogs of the 20th century, Lotus Cars, is soon to be born again.

Lotus was spiritually birthed in 1947 when an English engineer named Colin Chapman built his first race car in his then girlfriend's parents' garage. By 1958 Team Lotus was competing at the apex of motorsport, Formula One, and a scant two years later claimed its first victory when Stirling Moss piloted his Lotus 18 across the finish line of the Monaco Grand Prix. This against giants of the motorsport world with more deeply lined pockets. Chapman would go on to see his Lotus beat rival Ferrari to become the first constructor to reach 50 Grand Prix victories. Between 1963 and 1978 the automaker claimed six F1 Drivers' Championships with pilots like Graham Hill, Jochen Rindt, Emerson Fitipaldi and Mario Andretti (in addition to another seven Constructors' Championships).

The British marque has built wonders of the road-going type as well. The Lotus Esprit S1 was famously piloted by James Bond in The Spy Who Loved Me both on asphalt and underwater. That legendary "amphibious" car is now owned by Elon Musk—who coincidentally built his first Tesla, the Roadster, on the bones of the Lotus Elise. The Elise was also recently given the Icon of Icons award by the readers of Autocar magazine—beating such giants of automotive history as the Land Rover Defender, VW Beetle, and Porsche 911.

But things haven't always been rosy for he storied brand. In the early 1990s sales dipped below 400; in 1996 they recovered with the launch of the Elise roadster, followed in 2000 with the hardtop Exige. The last all new car Lotus released was the Evora way back in 2008, with various editions keeping the brand barely afloat (in 2018 Lotus sold 1,630 cars worldwide).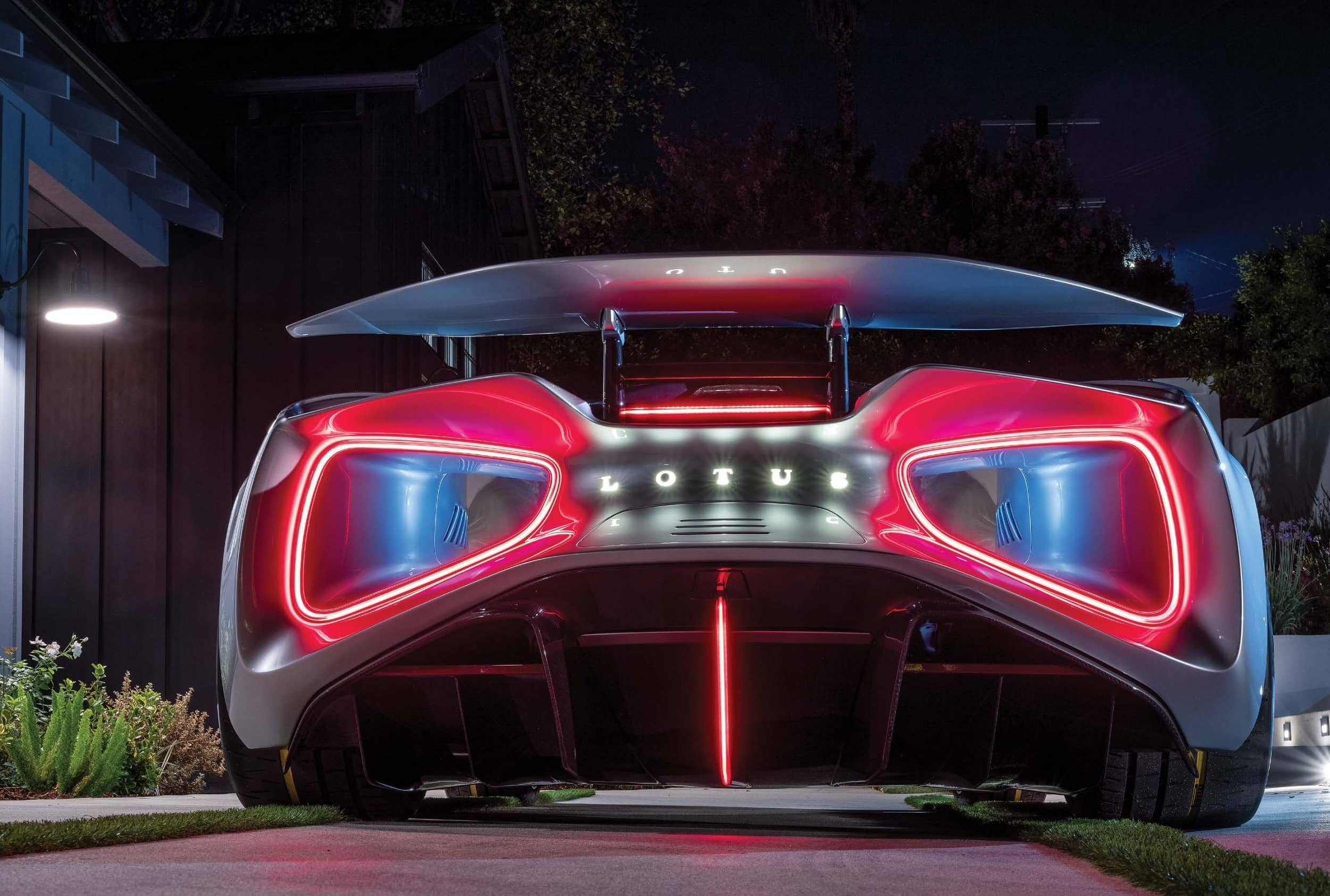 This, of course, is where the rebirth part comes in. After an untold time in negotiations, in July 2017 the brain trust that remained at Lotus was informed the hushed rumors were official: Chinese automotive giant Geely Holding Group was buying a majority stake in the automaker. Hugs were exchanged; British joy held in check. And the first mandate Geely issued to said brain trust? The greatest words a design and engineering team could ever hope to hear: "Build us a hypercar unlike any the world has ever seen."
You can read up to 3 premium stories before you subscribe to Magzter GOLD
Log in, if you are already a subscriber
Get unlimited access to thousands of curated premium stories, newspapers and 5,000+ magazines
READ THE ENTIRE ISSUE
Nov Dec 2019