CLASSIC Cries
FHM Australia
|
October 2020
I cried the other night. Nothing unusual in that, other than it was at the end of a predictable rom-com whilst sitting in the lounge only forty-eight hours after I had become teary over a song that I had played on YouTube whilst shaving. At 57, I appear to have become a serial blubber probably crying more so now than I can recall when I was a much younger adult. The earliest significant cry that I can remember occurred when I was running along Longfields, Bicester in my grey shorts, to meet my friend Alan who was waiting for me at our primary school gates. Tripping on something or other I was propelled forward ripping open both kneecaps. If I pull the skin taught today I can still locate the scars.
That hurt, and the tears that followed were examples of emotional tears as opposed to basal tears, which protect the eyes from foreign objects such as dirt or a blasted midge, and reflex tears that form when you peel an onion or when, as the Platters sang, "smoke gets in your eyes". Culturally I wonder how many times I hid an emotional tear by pretending that it was reflex or basal? Being British, I had been indoctrinated in the 'stiff upper lip' posture where crying was almost considered a sin, especially after you had left the confines of the playground. This is somewhat bizarre since research into crying babies (Wolke, D., Bilgin, A., & Samara, M. The Journal of Pediatrics, 2017) places the United Kingdom as top of the weeping chart alongside Canada and Italy whilst newborns from Denmark, Germany and Japan are by far the most stoic. As I have advanced in years, I am relieved to have abandoned my cultural heritage although I struggle to pinpoint the moment of change when I ditched the ridiculous fortitude test of the country of my birth. Perhaps it was a collection of experiences that has led me to this present point and although I am willing to disclose a handful of my classic cries they do not represent the complete story since crying isn't always done in public. Sometimes the only way to adequately deal with private grief is in isolation. It should be noted however, that crying is by no means exclusively attributable to misery and my personal meander through the waterworks of life seeks to shine a light on the other triggers with the sincere hope that what the majority of us did pretty much routinely and with great skill when we were born still has a place in our adult lives outside of tragedy. More so for men, as according to the figures, women cry emotional tears between thirty to sixty-four times a year compared to the pitiful five to seventeen for men. Come on fellas, up your game! From a health perspective, its good for us too since crying emotional tears releases important chemicals which make us feel better and actually ease the associated physical and emotional pain.
Our first-born, Lucy, made her stunning appearance at Heatherwood Hospital, a stone's throw away from the famous Ascot racecourse, on July 11th, 1990. I was twenty-seven and was present during the birth holding my wife's hand and uttering reassuring words of wisdom that on reflection probably enraged Theresa as she heroically negotiated childbirth alongside the most amazing midwife ever. If I had been the one giving birth, I would have demanded an industrial epidural and nitrous oxide by the lorry load whilst floating in a birthing pool listening to real whales. I was so glad that this part of parenting had been contracted out to her since I figured that if men had been given the responsibility the human race would have ceased to exist millennia ago. When Lucy eventually decided to put in an appearance I felt overwhelming relieved and exhausted. The former because our daughter was beautiful, perfect in every way and had a pair of lungs on her! On her introduction to life outside she totally claimed the monopoly on the crying front. In relation to the latter goodness knows why I felt devoid of energy since I had done, in the grand scheme of things, fuck all! As the main event drew to a close I remember seeing what Theresa had to endure post scene as the most delicate part of her body had been traumatized. Once again, I was thankful that I had been born a man and vowed that if reincarnation wasn't a myth I would still come back as any other species as long as it was male. As I entered the crowded waiting room to commence the telephone calls with my stack of ten pence pieces (commercially available mobile phones were still a niche purchase in those days) I was feeling pretty proud! I had sired a daughter! Who's the Daddy? Both literally and metaphorically! On hearing my Dad's voice at the other end of the phone, I triumphantly said, "It's a …" then broke down in a tsunami of tears and mini howls. I must have got there in the end, but this represented a typical attribute of emotional tears since they can spontaneously erupt without much of a prelude. On this occasion not only was it natural but it signified that my life henceforth would be changed forevermore and as I welcomed a new life into the world, simultaneously I said goodbye to the former me.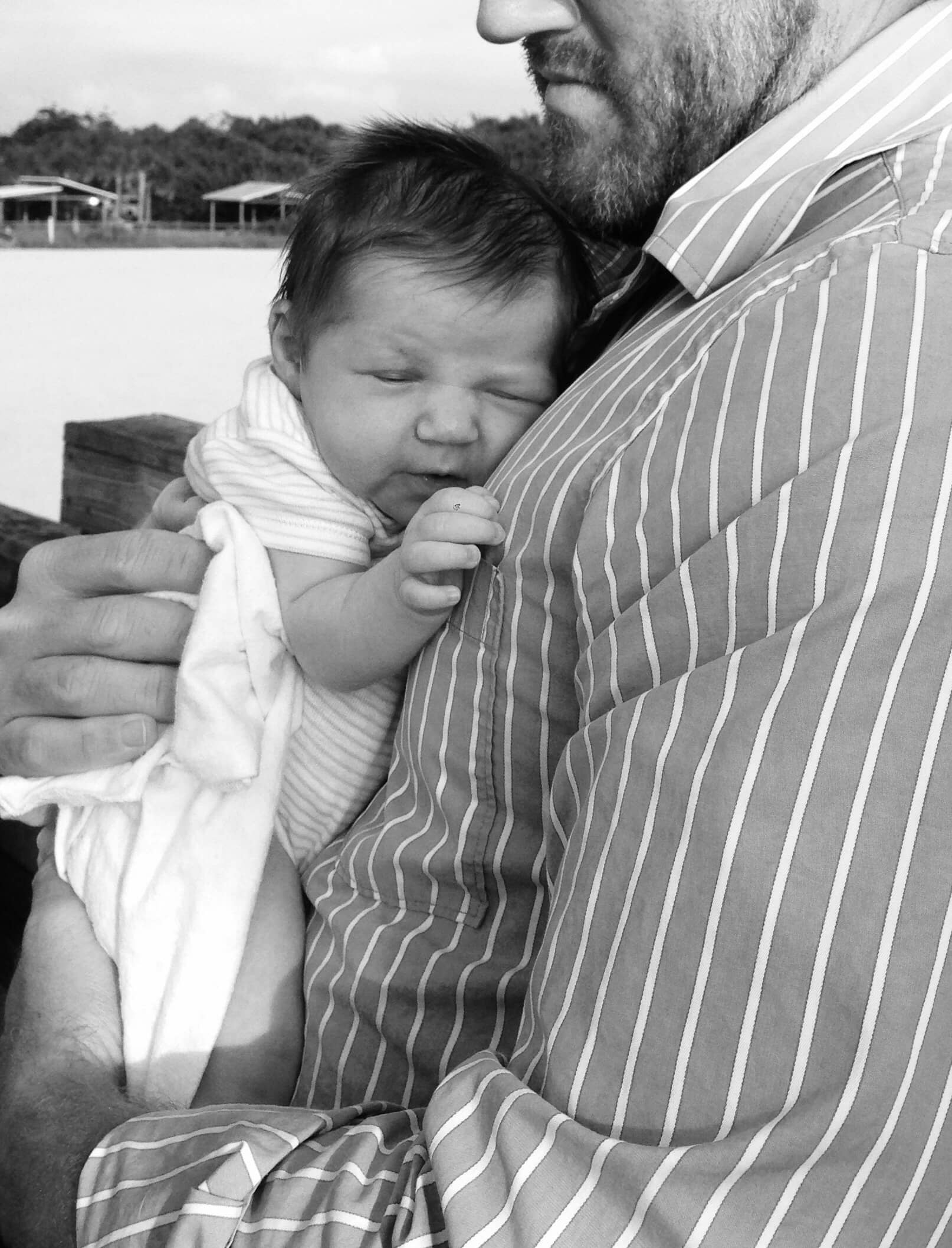 You can read up to 3 premium stories before you subscribe to Magzter GOLD
Log in, if you are already a subscriber
Get unlimited access to thousands of curated premium stories, newspapers and 5,000+ magazines
READ THE ENTIRE ISSUE
October 2020