Gunfight At The O.K. Corral
US writer Steve Rhea tells the story of the most famous gunfight in the American West and looks at some of the figures available to represent it.
The history of the American West is replete with tales of shootouts between gunfighters, lawmen and outlaws: Billy the Kid's escape from the Lincoln County jail in New Mexico, Wild Bill Hickok's numerous gun duels, and the bank and train robberies of Jesse James and his gang, but probably the most famous of all is the gunfight at the O.K. Corral in Tombstone, Arizona in October of 1881. The circumstances of the encounter along with its aftermath, known in old west lore as 'The Vengeance Ride' or 'The Vendetta' make for a great opportunity for looking at my favourite sub-genre of western figures, the Gunfighters.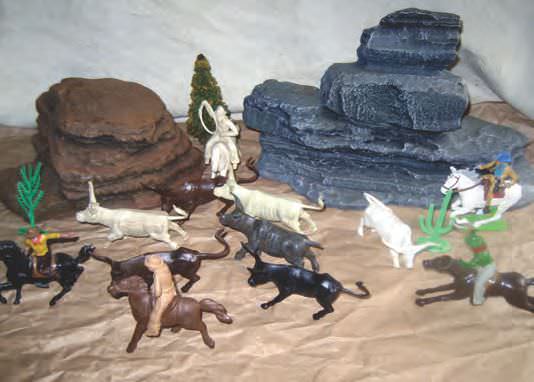 Tombstone was founded after large deposits of silver were found in the area and became one of the last great mining boomtowns of the old west. A thriving cattle industry grew up around the town, which was only 30 miles from the Mexican border. The combination of silver, cattle and location meant that crime in the area was rife. Hijackings of stagecoaches and freight convoys were not uncommon and stock rustling and smuggling back and forth across the border added to the lawlessness. At the heart of these operations was a loosely organized gang of ruffians known as 'The Cowboys' (cowboy at that time being synonymous with rustler). Local law enforcement was fragmented as the county sheriff, John Behan, sympathized with the agrarian component of the county as opposed to the city and business community. Since the Cowboys, when not engaged in criminal activities, were generally employed or attached to local ranches they fell in the sheriff's camp. In an effort to improve local law enforcement, Virgil Earp was appointed Town Marshall, equivalent to Chief of Police, and hired his brothers, Morgan and Wyatt as deputies. Wyatt had previously worked as a constable in Missouri and an assistant marshall in Wichita and Dodge City, Kansas.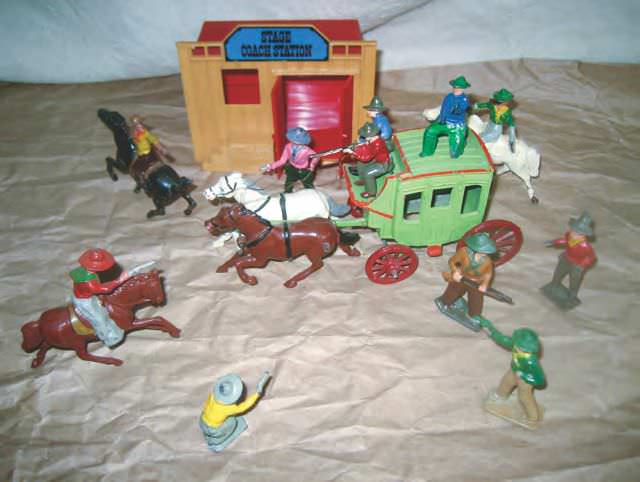 Continue Reading with Magzter GOLD
Log-in, if you are already a subscriber
Get unlimited access to thousands of curated premium stories and 5,000+ magazines
READ THE ENTIRE ISSUE
February/March 2017