Surviving Lockdown
Kent Life|June 2020
We're offering this story for free to read so that you can stay updated on the COVID-19 outbreak
We asked six key Kent figures how they and their businesses survived the COVID-19 lockdown
Tudor Price, working harder at home and eating fewer biscuits
TUDOR PRICE - DEPUTY CEO KENT INVICTA CHAMBER OF COMMERCE
Who did you miss most during lockdown?
My work colleagues. I'm a very sociable person and feed off the interactions I have with the staff and Members. Office humour can be quite spontaneous and specific to the environment and a great reliever of tension
What did you miss seeing?
I commuted from Wateringbury to Ashford most days and while the drive can be dull, I've missed the scenery. Watching the Kent countryside change seasons and the occasional spectacular sunrise when heading east is so beneficial to one's mental wellbeing.
How did your working day change?
Usually, my day would be made up of meetings and responding to requests from Members of the Chamber, both here and abroad. However, since the start of the crisis, the Chamber has been delivering a countywide Covid-19 Business Support Helpline on behalf of Kent County Council and The Growth Hub. In the last few weeks, we have already handled more than 3000 inbound calls and undertaken 1500 Business Adviser call backs, helping businesses access the Government support schemes.
What did you learn during lockdown?
I realise now that I work a hell of a lot harder at home than I do in the office (not good). I've also realised I eat a lot of biscuits in the office. I've discovered how much time I spend travelling during the course of the day. I've also rediscovered the joy of sitting down as a family at the end of the day with no TV and just sharing a meal. Very precious.
Where will be the first place you go to eat/drink once this is over?
McDonalds. I'm partial to the odd 'drive-thru' breakfast, but would really love a steak dinner at the Wateringbury Hotel and Pub.
What positives if any, can you take from this?
Society still exists, people are generally kind and generous and family is everything.
kentinvictachamber.co.uk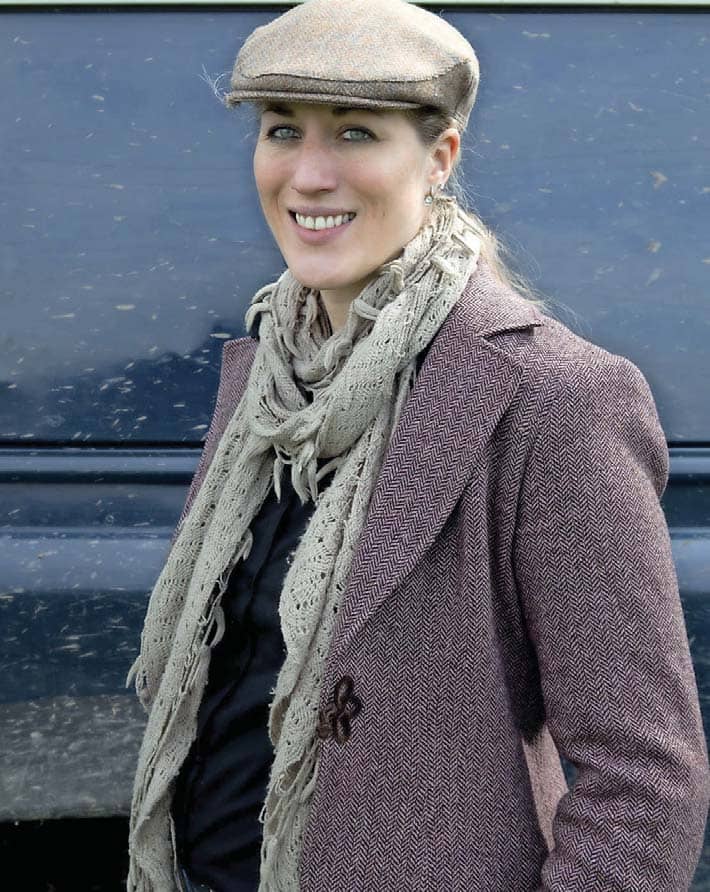 Kristina Boulden missing her lovely customers
KRISTINA BOULDEN, DIRECTOR, ROMNEY MARSH WOOLS AND SHEPHERD'S HUTS
Who did you miss the most?
It has to be our lovely customers who would come and stay in our shepherd's huts or visit the shows where we exhibit and sell our Romney Marsh wool wares.
What did you miss doing?
We had a wonderful Open Day planned in April where we would have opened our farm gates to the public who could have met our little lambs in person and enjoyed local food tastings and craft demonstrations. Instead we turned the event into a Virtual Open Day which went live on Facebook and was really well received. We are joining other events 'virtually' too such as Wonderwool Wales and the RHS Wisley Spring Craft Fair.
Who did you speak to most?
We tried to stay connected as much as possible through online meetings and found Produced in Kent invaluable during this time as they set up the helpkentbuylocal.co.uk website with more than 150 businesses adding their contact details. Obviously, our accountant and bank manager were also on the regular call list along with LEADER grants, Kent Invicta Chambers and Visit Kent, all of whom provided essential support and really helpful market data.
What if any changes did you have to make to your business?
Like others, the first thing we had to do was furlough staff to protect jobs for the future. Then we had to focus on cashflow and applied immediately for a business grant as the income from our shepherd's huts had stopped overnight but bills still had to be paid. Income needed to be increased from the wool side of the business, so we went all out on social media to push that. Luckily, we already had a good website in place which proved vital. But lambing and crops still needed tending to, so nothing changed on that front.
What have you learnt during lockdown?
We have certainly learned that we can travel less by having virtual meetings and that online events are a fun way of sharing what we do. We're planning another one around shearing time. Personally, I realised how important it is to slow down and take more family time, plus my admiration for teachers has escalated enormously!
Where will be the first place you go out to eat when possible?
The Farriers Arms in Mersham.
What positive can you take from this?
The environment seems to have been healing itself with less pollution which is a most definite positive and will make us consider how much or how little, we need to use the car in future. We should also take comfort in how kind and helpful we can be to each other, whether it was shopping for a friend or family or just calling loved ones more often to show them how much we care.
romneymarshwools.co.uk facebook.com romneymarshshepherdshuts Instagram: @ romneymarshshepherdshuts and @romneymarshwools.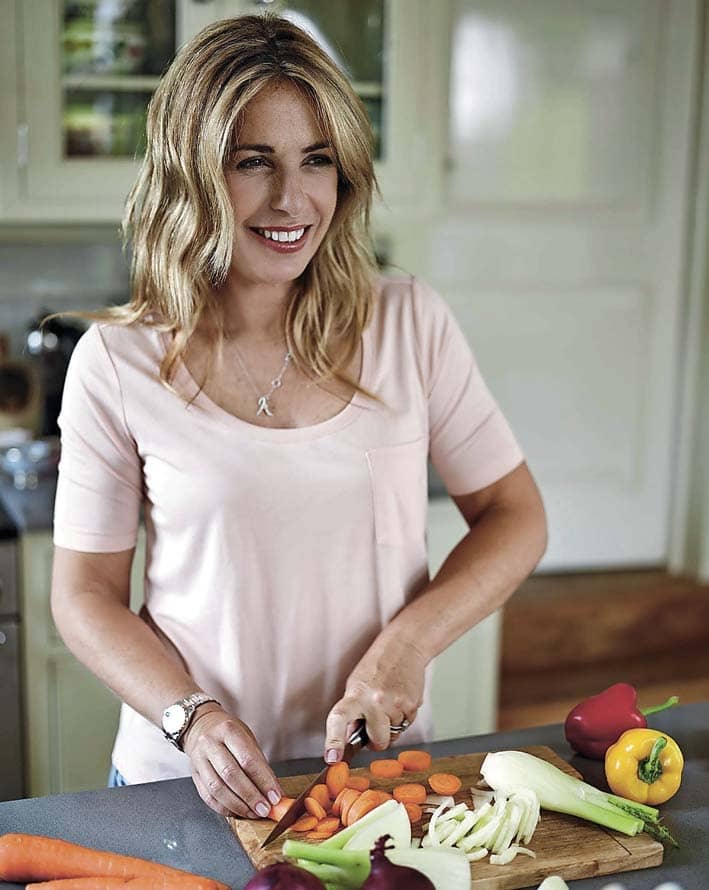 Alex Hollywood, cooking for a hungry teenager, so living in her kitchen
ALEX HOLLYWOOD, COOKERY WRITER AND CHEF
You can read up to 3 premium stories before you subscribe to Magzter GOLD
Log in, if you are already a subscriber
Get unlimited access to thousands of curated premium stories and 5,000+ magazines
READ THE ENTIRE ISSUE
June 2020