Share Your Wealth
Money Magazine Australia
|
August 2020
How to give your kids a financial leg-up
A GIFT VERSUS A LOAN
AN EARLY INHERITANCE
TOP UP THEIR SUPER
HELP WITH THE MORTGAGE
SET UP A FAMILY TRUST
BENEFIT OF AN INVESTMENT BOND
Over the next two decades, an estimated $3.5 trillion will be transferred between generations in Australia, according to McCrindle research. The figure, first published in 2016, has led many commentators to question how up-and-coming generations will handle this massive wealth opportunity.
The pool of money will unquestionably be a welcome addition, helping people experience greater financial independence, whether it is now or in their retirement. What must also be considered though, is the kind of lifestyle we want to pass on.
In our feature Baby steps for new parents (page 44) we point out that, at a minimum, it takes $300,000 for two parents to raise two children up to the age of 17. Now in our cover story, we look at what financial habits we should create for our kids, and warn that mum and dad will need some cash in reserve when they become the bank of choice for their children – the fifth-largest lender in the country and growing, according to comparison website Mozo.
When you listen to the experts and governments you can imagine our super system growing to more than $9 trillion, or triple the size it is today, in the next 20 years. Research also tells us that Australia will have more than two million millionaires by 2024. On the surface it paints a rosy picture of our future wealth. However, if Covid-19 has taught us anything, it's that nothing is certain. It's an uncertainty that understandably has us worried about our futures and whether we'll be financially secure. Even before the pandemic hit our shores, countless studies tell us that money worries were common.
There's the Perpetual research from December 2019, which says more than two-thirds of Aussies (76%) don't have a will and 53% of parents have not discussed their will and legacy with their children. Yet about 60% of parents in the same survey hoped their children would use their inheritance wisely.
It also estimates that 70% of families will lose their wealth by the second generation and 90% will lose it by the third. It's no wonder that we're worried about our financial futures.
Scrolling through the hundreds of money questions we receive every month confirms to us that these fears are genuine. One common theme to these questions is how and where to distribute wealth for future generations. Of course, the question is never expressed in those exact words. It can be about where to invest your inheritance or how to best save for a child's future.
Here we give comprehensive responses to some of these wealth distribution questions.
COVER STORY DAVID THORNTON
Sharing your wealth with your children or grandchildren is one way of leaving a great legacy. But it can also be squandered. Worse still, it can tear apart families when some members feel they've been hard done by.
To distribute your wealth in a responsible way requires more than simply transferring a lump sum, although this is still possible. It helps to understand the benefits and risks associated with different structures, what you want your financial legacy to be, and when you want the transfer of wealth to begin.
While many wealth transfer decisions depend on your personal values, understanding and reconciling them with the different strategies available will help you make a more informed decision – one that can help rather than destroy a family.
Set a good example
Much of parenting is about leading by example, and that includes your financial habits.
"The best way to raise great kids is to give them financially secure parents," says Tristan Scifo, financial adviser at Purpose Advisory. "The single biggest gift you can give them is to have your own finances in order."
Children should understand from the outset that money is a finite resource, not something that's housed on rectangular plastic and of limitless supply.
Scifo warns that many families fail to totally get on top of their budget. They then get stress-tested through various trials and tribulations and their plans fall apart. "Start saving for your kids from the day they're born, or even earlier," he says. "Beyond that, it's worth setting aside something, even down to a dollar a day."
This flows onto what you might consider the most important aspect of financial support – mentorship. Contributing to your children's wealth isn't just a direct, tangible transfer of wealth itself. Rather, it should start early, and it should start with education.
Research from the Organisation for Economic Co-operation and Development (OECD) shows one in four students are unable to make even simple decisions when it comes to everyday spending.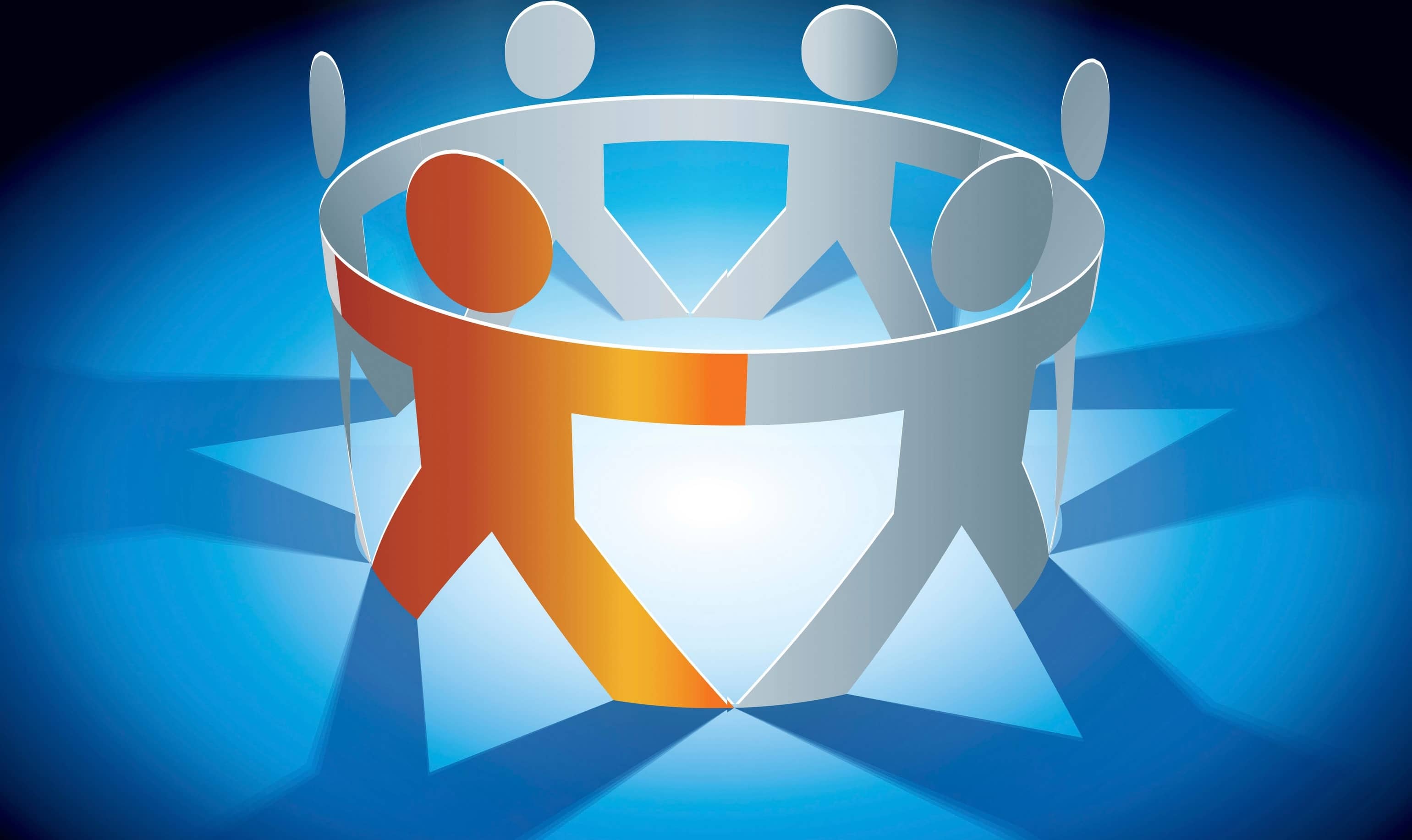 It follows that it is incumbent on parents to do what they can to educate children on sound financial habits and, if possible, investment concepts learned through shared experience.
"You want to generate accountability and knowledge of the financial world we live in," says Scifo.
It helps if the education is an interactive exercise, where you guide without providing a crutch by taking away the child's decision making. This could involve providing your children with an internal household currency, or credit, before providing real money for them to spend in the real world.
Scifo is quick to point out that although internal currency replicates the real world, there is much less scope for children to exploit it.
The currency could go towards simple things such as screen time. Your children will quickly understand saving and spending, especially the important concept of delayed gratification, made famous by Stanford's 1972 marshmallow experiment, which found that those children who were able to wait a few minutes before eating a marshmallow in return for a reward were found to be healthier and more successful 40-plus years down the track.
Scifo recommends adopting strategies that suit the child's personality. If they're hands-on, set up something tactile like a market stall. If they're tech-oriented, perhaps Robo investing is the way to go.
"Some [robo advisers] are based on exchange-traded funds, like Six Park, and others are direct share portfolios, such as Spaceship. They're sound investment strategies and are tech-oriented, so they're oriented to youth. But the emphasis is on the financial awareness they instill," he says.
The ASX sharemarket game offers another ready to go way to introduce your children to the concept of equities, including their risk.
Financial habits are exactly that – patterns of behavior that become ingrained through reiteration, replication, and repetition. But the focus should not just be on your children; improving their financial literacy also requires educating them on your own financial journey – the victories but also the mistakes. "That can be scary for some parents, who may not have taken the time themselves to look in the mirror and reflect on their own financial decisions," says Scifo.
He says this aspect can be helped along by a professional, who can provide you with a frank and unbiased assessment, which you can then relay to your child. "That way, you're sharing from a place of strength and expertise," he says.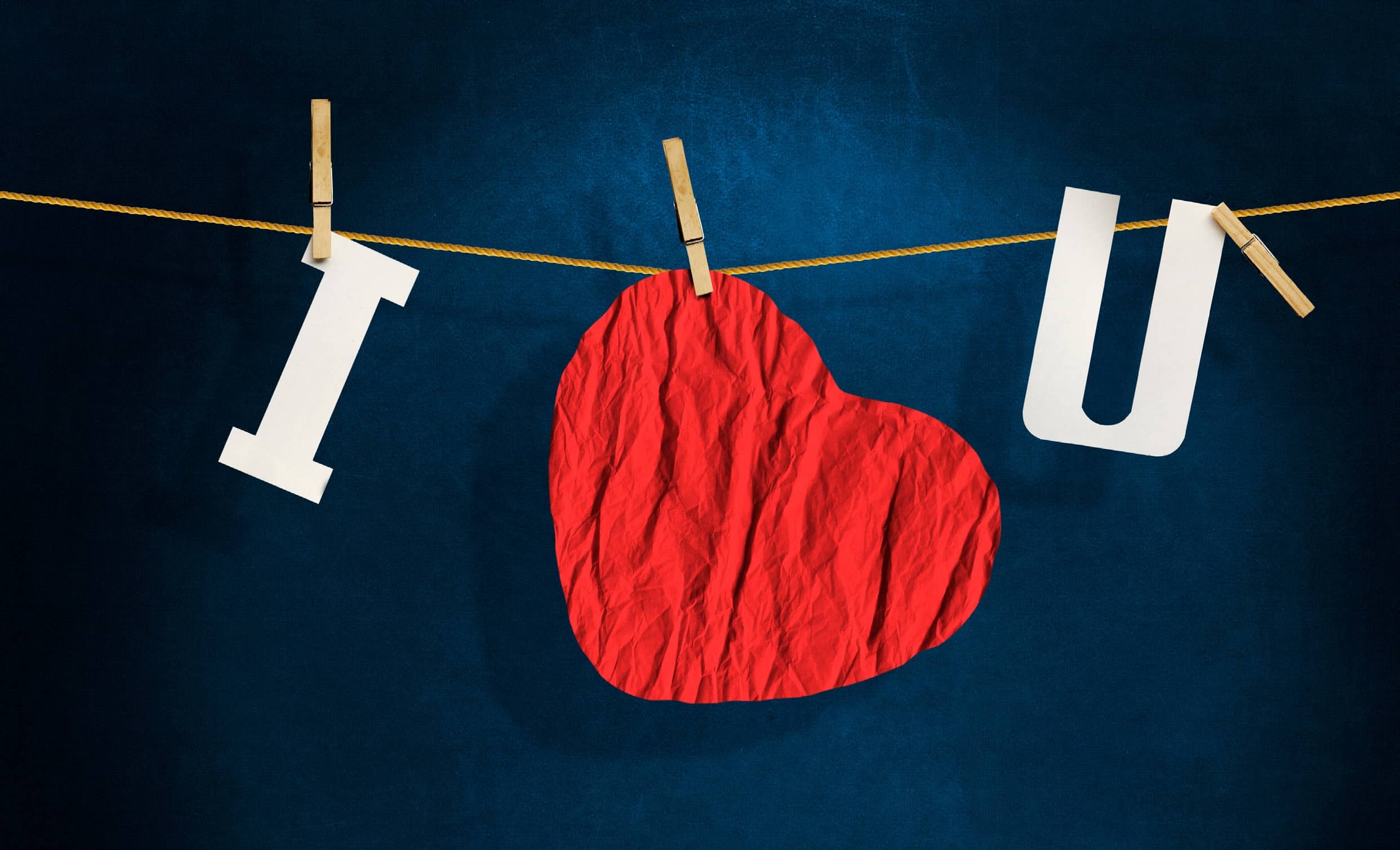 Bank of mum and dad
Business is booming for the bank of mum and dad. Increasingly, adult children are calling on their parents to fund everything from phone bills and groceries to rent, cars, and education.
A survey by the Domain property portal reveals that more than half of Australian parents subsidize the lifestyles of their adult children, with almost 40% letting them live rent-free.
Research by the comparison site Mozo found that the bank of mum and dad is the fifth biggest home lender in the country, lending an average of $73,522 to help their children get into their first home.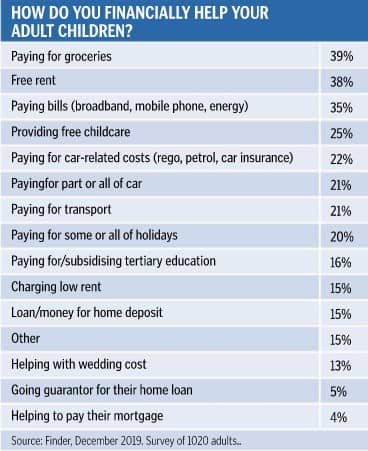 You can read up to 3 premium stories before you subscribe to Magzter GOLD
Log in, if you are already a subscriber
Get unlimited access to thousands of curated premium stories, newspapers and 5,000+ magazines
READ THE ENTIRE ISSUE
August 2020