Money Moves To Make Now!
Kiplinger's Personal Finance|December 2019
Among the items on our to-do list: Trim your 2019 tax bill by pruning your portfolio and giving to charity. Boost your retirement-plan contributions. Cash in credit card rewards. We also suggest moves that will boost your bottom line in 2020 and beyond.
Countdown to New Year's Eve
HARVEST YOUR LOSSES
You'll trigger a capital gains tax bill if you sell winners in a taxable account (but not in a tax-deferred account, such as an IRA). But you can sell any stocks or mutual funds that have fallen from the price you paid and use the losses to offset your profits in other investments. Line up your short-term losses with short-term gains, and do the same with long-term losses and gains. If losses exceed your gains, you can use up to $3,000 of losses to offset ordinary income. Any losses exceeding that can be rolled over—up to $3,000 per year—to future years.
WATCH OUT FOR CAPITAL GAINS DISTRIBUTIONS
If you're shopping for mutual funds for a taxable account, check the fund's website before you buy. Otherwise, your investment could saddle you with a big tax bill.
During the month of December, many funds pay out dividends and capital gains that have built up during the year. If you own shares on what's known as the ex-dividend date, you'll have to pay taxes on the payouts, even if you reinvest the money.
Before you invest in a fund, call the fund company or check its website to find the date and estimated amount of year-end distributions. The estimates are often reported as a percentage of a fund's current share price. A distribution of 2% to 3% of the share price probably won't cause you a lot of tax headaches, but if the fund estimates it will pay out 20% to 30% of the share price, wait until after the distribution to buy—or consider investing in a different fund.
CHECK YOUR WITHHOLDING
The 2017 tax overhaul lowered tax rates across the board, but it also scrapped some popular tax breaks. As a result, some taxpayers who were accustomed to receiving a refund ending up owing the IRS when they filed their 2018 tax return.
If you were part of that band of disgruntled taxpayers, you may be able to take steps between now and yearend to avoid another April surprise. Use the IRS tax-withholding estimator tool (https://apps.irs.gov/app/taxwithholding-estimator) to determine whether you need to file a new Form W-4 with your employer and increase the amount of taxes withheld from your paycheck between now and yearend. You'll need your most recent pay stub and a copy of your 2018 tax return to help estimate your 2019 income. Because only a few pay periods remain between now and the end of the year, reducing the number of allowances you claim may not make enough of a difference in your withholding to affect your tax bill. Instead, go to line 6 on your W-4 form and fill in the dollar amount you'd like to have withheld.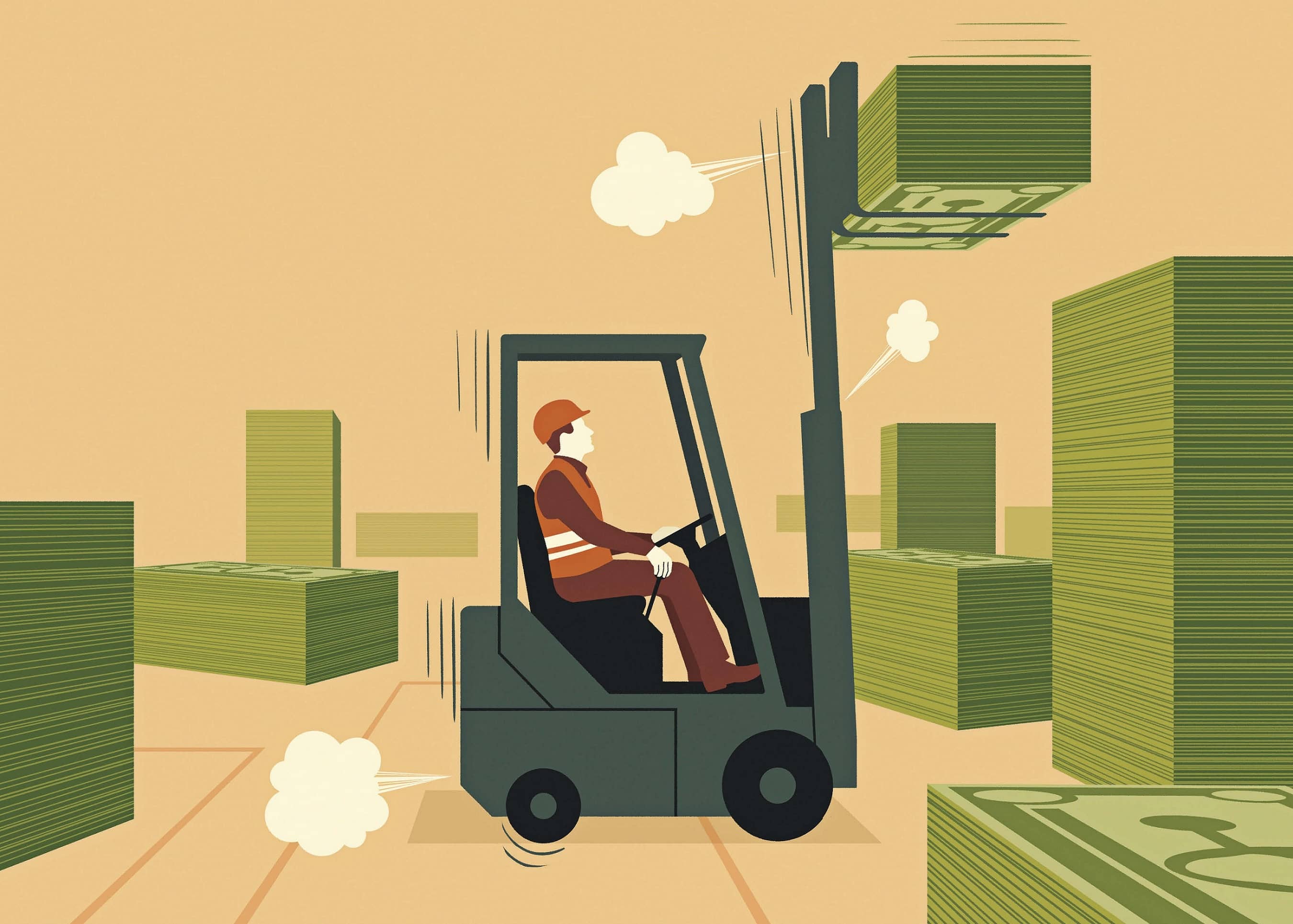 PAY SOME BILLS
Unless your finances have changed significantly, you probably have a pretty good idea of whether you'll itemize or claim the standard deduction when you file your 2019 tax return. If you plan to itemize (or you're close to the threshold), now is a good time to prepay deductible expenses, such as mortgage payments and state taxes due in January. Other moves to make by New Year's Eve:
Review your medical bills. In 2019, you can only deduct unreimbursed medical expenses that exceed 10% of your adjusted gross income (in 2018, the threshold was 7.5%). That puts this tax break out of reach for most taxpayers. But if you had very high medical expenses this year—due to a major illness, for example—you may qualify.
And there's still time to schedule appointments and procedures that will increase the amount of your deductible expenses. The list of eligible expenses includes dental and vision care, which may not be covered by your insurance. For the complete rundown, see IRS Publication 502, Medical and Dental Expenses (www .irs.gov/publications/p502).
Prepay tuition. If you're the parent (or grandparent) of a college student, you may be able to lower your 2019 tax bill by prepaying the tuition bill due for the next term—and you don't need to itemize to claim this tax break. The American Opportunity Tax Credit, which you can take for students who are in their first four years of undergraduate study, is worth up to $2,500 for each qualifying student. Married couples filing jointly with modified adjusted gross income of up to $160,000 can claim the full credit; those with MAGI of up to $180,000 can claim a partial amount.
Likewise, if you're planning to take a class next year to boost your own career, consider prepaying the January bill before December 31 so you can claim the Lifetime Learning Credit on your 2019 tax return. The credit is worth up to 20% of your out-of-pocket costs for tuition, fees and books, up to a maximum of $2,000. It's not limited to undergraduate expenses, and you don't have to be a full-time student. Married couples filing jointly with MAGI of up to $114,000 can claim the full credit; those with MAGI of up to $134,000 can claim a partial credit.
Contribute to a 529 college-savings plan. Stashing money in a 529 before year-end won't reduce your federal tax bill, but it could lower your state tax tab. More than 30 states allow you to deduct at least a portion of 529 plan contributions from state income taxes. In most states, you must contribute to your own state's plan to get the tax deduction, but several states allow you to deduct contributions to any state's plan. Check out your own state's rules at www.savingforcollege.com. Many states allow grandparents and others to contribute to your child's plan, and a few will allow them to deduct those contributions, too.
Look into an ABLE account. If you or someone in your family has special needs, you can contribute up to $15,000 this year to an ABLE account, which allows people with qualifying disabilities to save money without jeopardizing government benefits. You don't have to invest in your own state's plan, but if you are a resident of one of the 10 states that offer a tax break for ABLE accounts, you can deduct your contribution. For more information, go to kiplinger.com/links/able.
Make year-end gifts (no wrapping required). In 2019, you can give away up to $15,000 to as many people as you want without filing a federal gift tax return. As long as your gifts remain below the limit, they won't eat into your exemption from federal estate taxes.
The exemption is currently $11.4 million—a lofty $22.8 million for a married couple—but don't assume you'll never have to worry about estate taxes. The current exemption is scheduled to revert to about $5.5 million in 2026 (unless Congress moves to raise it), which would significantly increase the number of estates subject to federal estate taxes. And depending on the political landscape, the exemption could be dialed back even sooner than that, says Joe Maier, a senior wealth manager with Johnson Financial Group, in Menomonee Falls, Wis. Democratic presidential candidates Elizabeth Warren and Bernie Sanders have proposed lowering the threshold to $3.5 million.
Giving away money now will also reduce the likelihood that your estate will be hit by state estate or inheritance taxes. Twelve states and the District of Columbia levy their own estate taxes, and some have much lower thresholds than Uncle Sam. Plus, six states have inheritance taxes, and Maryland has both. (For other giving strategies, see the next page.)
Pump up your retirement plan. In 2019, you can stash up to $19,000 in a 401(k), 403(b), federal Thrift Savings Plan or other employer-provided retirement plan, plus $6,000 in catch-up contributions if you're 50 or older.
You can read up to 3 premium stories before you subscribe to Magzter GOLD
Log in, if you are already a subscriber
Get unlimited access to thousands of curated premium stories and 5,000+ magazines
READ THE ENTIRE ISSUE
December 2019