Investing - 7 Steps To A Better Portfolio
Kiplinger's Personal Finance|November 2019
Prosper in this volatile market (or any other) by focusing on fundamentals.
In investing, it's as important to practice good habits as it is to avoid bad ones, and the stakes have rarely been higher. The longest bull market on record is in its 11th year, volatility is sky-high, the economy is uncertain and market sentiment is skittish. But long-term investors should rise above the fray and focus on the fundamentals. You already know you shouldn't buy stock on a tip from your Uncle Fred. But it's even more important to set appropriate goals, save regularly and monitor your progress. Don't beat yourself up for the occasional mistake. But if you follow the seven steps below, you're likely to feel good about your portfolio over the course of a long investing career.
HAVE A PLAN
"I want to make money" isn't a plan. No one invests to lose money. Serious investors set goals and create an investment plan to meet them. Goals can be short-term or long-term. A short-term goal might be a new car. Long-term goals could be sending kids to college, retiring comfortably or leaving a legacy to your heirs.
It helps if you write down your goals. "If you don't write them down, they disappear into thin air," said Ray Ferrara, a certified financial planner in Clearwater, Fla. And review your goals regularly (preferably annually) to see how you're doing and whether your goals, or your plans for meeting them, need to be revised. A vacation home in the Rockies might seem a little less important when you start learning about grizzly bears. And a consistently poor-performing mutual fund might need to get the boot.
Setting goals is important because time is a crucial element in investing. Use long-term investments, such as stocks and bonds, to achieve long-term goals. Use cash and other safe, interest-bearing investments for short-term goals. "Investors are most successful when they know what their goals are and what their time horizon is," says Rob Williams, vice president of financial planning at the Schwab Center for Financial Research.
Say you decide that you want to buy a boat in two years for $10,000. You have $5,000 saved. If you think stocks will double your money in a couple of years, you're facing very long odds. It's more likely that aggressive investing over a short time will lead to a big loss (your $5,000 would have shrunk by $1,000 in last year's stock market correction).
You'd be better off saving a little more than $200 a month and putting that cash in a money market mutual fund. You won't earn much money, but you won't lose any, either, and you'll get the boat you want. But if you're 30, you'd be foolish to put all your money in a money fund. Treasury bills, a good proxy for money fund returns, have yielded an average 3.33% a year since 1926, according to investment research from Morningstar. At that rate, your money will double every 22 years. By contrast, the long-term annualized return on large-company stocks is more than 10%. Even a modest amount of stocks will increase your returns over the long haul.
You can keep a separate account if you want to speculate and swing for the fences (or act on Uncle Fred's stock tip). Just keep it small. Otherwise, set realistic goals and keep most of your investments aimed at achieving them.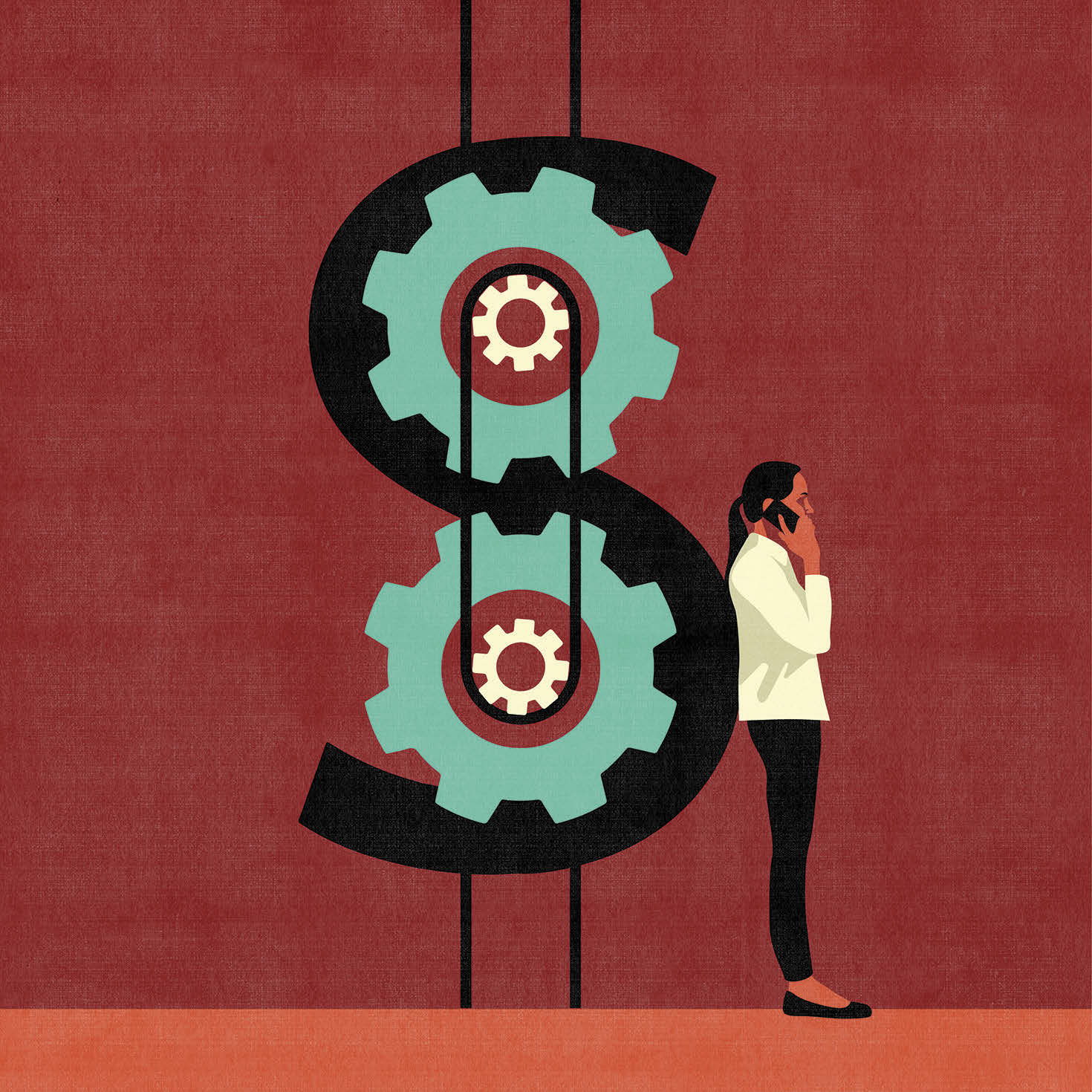 SAVE EARLY AND OFTEN
Time is on your side when you invest. The earlier you start, the easier saving will be. If you invest $10,000 in large-company stocks and earn the average annual return since 1926—10.4%— you'll have $26,896 after 10 years. After 30 years, you'll have $194,568. That's the magic of compounding.
And no, there's no guarantee that you'll earn 10.4% a year. But even if you averaged 7% a year, you'd have $76,123 in your account after 30 years.
"Recognize that returns will be what they will be," says Rob Arnott, chairman of the board of Research Affiliates. You can't control that. But you can control the amount you save. "Save assiduously and invest with gusto," Arnott says. "You can't invest what you have spent."
If you're not young, just start saving as much as you can, and take advantage of catch-up contributions if you're 50 or older and investing in a retirement account. You can contribute an additional $6,000 over the $19,000 cap on annual contributions to a 401(k) or similar plan in 2019, and an additional $1,000 over the $6,000 IRA limit. A 50-year-old man can expect to live, on average, another 30 years, according to the Social Security Administration. A woman can expect to live another 33 years. Half of 50-year-olds can expect to live even longer.
Your kids or grandkids can get a terrific boost if you help them along. Consider giving a grandchild or child a leg up on his or her own retirement. Say the child is 15 years old and has $2,000 in employment income from a parttime job. You could match that sum, and he or she could invest it in a Roth IRA, where returns will compound tax-free for decades. For example, a 15-year-old who invests $2,000 a year for just five years, then ceases contributions, would have close to $1 million at retirement age, assuming a 10% annualized return. Someone who doesn't start investing until age 30 and puts in $2,000 every year until age 65 would wind up with just $596,254.
INVEST ON AUTOPILOT
Make investing automatic. The best way to do that is to invest a fixed dollar amount regularly, as you might do already in an employer's retirement plan. The practice, known as dollar-cost averaging, ensures that you buy more shares when they are cheap and fewer when they are expensive. "Don't underestimate the impact of dollar-cost averaging," says Regina Saio, a financial planner in Lake Grove, N.Y.
You can read upto 3 premium stories before you subscribe to Magzter GOLD
Log-in, if you are already a subscriber
Get unlimited access to thousands of curated premium stories and 5,000+ magazines
READ THE ENTIRE ISSUE
November 2019