Flocking
Popular Woodworking
|
August 2020
Take that special drawer or box to the next level.
Flocking is a two-step process that involves spraying tiny fibrous particles onto an adhesive-coated surface. Imagine spray-on velvet. This is a great medium for sprucingup the inside of jewelry boxes, decorations or signage.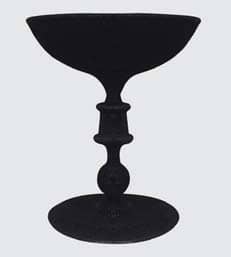 Types of Flock
The brand of flock that I use personally is called Flock-It (formerly known as DonJer Products). This company provides a few options for flock, but the one most will want to use is the Suede-Tex flock with rayon fibers. The undercoat adhesive is color matched to the flocking fibers, so ensure that the colors you are purchasing match. I recommend purchasing the Mini-Flocker Kit, which comes with the fibers, the undercoat adhesive, and the flocking applicator.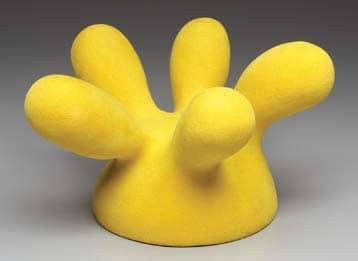 Flock-It also sells nylon fibers for outdoor projects and has a line called Soft Flock for smaller craft projects. The Soft Flock packages are the same fibers as the SuedeTex rayon in smaller sizes and are a cost-eff ective way to sample a variety of colors. The water-based adhesive sold with the Soft Flock is for fabrics and figurines and is not recommended for functional applications such as jewelry boxes.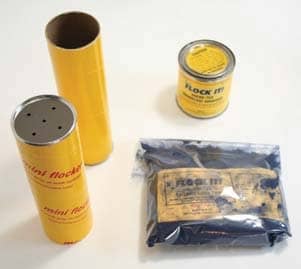 Surface Prep
The first step in flocking your piece is surface preparation. The flocking process will not cover up cracks or surface blemishes so it is important to start with a smooth surface. Sand and finish the surface you will be flocking. Finish the surface with lacquer, polyurethane, or anything that will seal the porous wood surface and allow finish to fully cure before flocking. Non-porous surfaces such as glass or plastic do not need to be sealed before flocking, but it would be helpful to scuff or sandblast the surface first to assist with adhesion.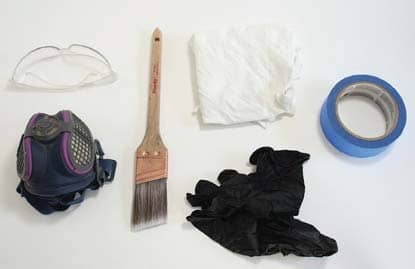 You can read up to 3 premium stories before you subscribe to Magzter GOLD
Log in, if you are already a subscriber
Get unlimited access to thousands of curated premium stories, newspapers and 5,000+ magazines
READ THE ENTIRE ISSUE
August 2020