Dr. FeelGood and the Club Drug Cure
Bloomberg Businessweek
|
August 24 - August 30, 2015
Is ketamine the best hope for curing major depression?
Caroline Winter, photographs by Kevin Shea Adams
On the seventh floor of a building overlooking the Federal Reserve Bank in lower Manhattan, two medical clinics share an office. One is run by a podiatrist who's outfitted the waiting room with educational materials on foot problems such as hammer toes and bunions. The other clinic doesn't have pamphlets on display and offers a much less conventional service: For the advertised price of $525, severely depressed and suicidal patients can get a 45-minute intravenous infusion of ketamine better known as the illicit party drug Special K. Glen Brooks, a 67-year-old anesthesiologist, opened NY Ketamine Infusions in 2012. "At least eight or nine of my patients have ended up making appointments with the podiatrist," he says. "But I haven't gotten any patients through him I don't know why." Not that Brooks is lacking for business. He typically treats 65 patients a week. Most come in for an initial six infusions within a span of two weeks, then return every six to eight weeks for maintenance sessions. To keep up with demand, he often borrows rooms from the podiatrist on weekends so he can treat eight patients at once. His only help is a secretary at the front desk.
Patients don't need a prescription, but not just anyone can get an appointment. "You have to have the right story," Brooks says. "For ketamine to work, there needs to be some preexisting brain damage caused by post-traumatic stress. I'm looking for some indication of childhood trauma. If not overt pain, then fear, anxiety, loneliness, low self-esteem—or bullying, real or perceived." Patients receive a low dose of the drug: about one-tenth of what recreational abusers of ketamine take or about one-fifth of what might be used as a general anesthetic.
During the infusions, which are gradual rather than all at once, patients often experience strange sensations, such as seeing colors and patterns when they close their eyes. "The first time, I had a sense that the chair was rocketing upwards, just on and on and on … a kind of weightlessness," a patient from a different clinic explains. The 51-year-old environmental engineer and university lecturer, who asked to remain anonymous for professional reasons, credits ketamine with reviving him from a near-catatonic depression. "During the treatment, I got this profound feeling of optimism," he says. "I told my family it's like getting hit by the freight train of happiness—they tease me about that now."
Brooks, who's about 5-foot-7, with kind brown eyes, gray hair, and a melancholic bedside manner, is among the first of a wave of doctors opening clinics specializing in ketamine infusions for depression. I n 1 9 9 9 one of his seven children committed suicide after battling depress i o n a n d heroin addiction. "After my son died, my wife and I did what most parents would do— scholarship funds, charity organizations, those kinds of endeavors—but it was never really quite enough," Brooks says. In 2011 he founded a detox center for opiate addicts. He also started administering ketamine to treat patients with neuropathic pain. That led to calls from psychiatrists asking whether he'd treat their suicidal patients as well. "When I heard about the [therapy], I thought,Wow, this is exactly what I need to do," he says.
The U.S. Food and Drug Administration hasn't approved ketamine for the treatment of mood disorders,but dozens of medical studies show that it can quickly alleviate severe depression. There's no regulation to stop doctors like Brooks from administering ketamine for non approved uses a practice known as "off-label" treatment but insurers typically don't cover it.
Over the past three years, Brooks has treated about 700 patients, some who've traveled from as far away as Saudi Arabia, the Philippines, Israel, and Europe. He gets six to 10 daily inquiries from potential patients online. Of those Brooks treats, he estimates that about 70 percent show improvement. "For patients who are suicidal and probably half of my patients are—they can get relief within an hour or two," he says. "For patients who aren't suicidal, it's a little more subtle. It could be six to eight hours."
Brooks plans to hire nurses and move into a bigger, private office this winter. He's also working with Kyle Lapidus, a professor of psychiatry at Stony Brook School of Medicine who studies ketamine, to open several more clinics across the U.S. within the next few years. At least two more doctors in the Northeast, including psychiatrist Keith A blow a frequent Fox News guest known for making inflammatory remarks about everything from Michelle Obama's weight to transgender people have opened clinics and plan to launch chains and physician networks.
Meanwhile, pharmaceutical companies, which can't make money off generics such as ketamine, are spending millions to develop patentable derivatives and analogues. While they press ahead, some in the medical community have criticized doctors who use ketamine off label, arguing that not enough is known about long-term effects. "They say we're in it for the money," Brooks says. "I just wish everyone would stop trashing ketamine and let those of us offering this treatment do our jobs without feeling like charlatans or something."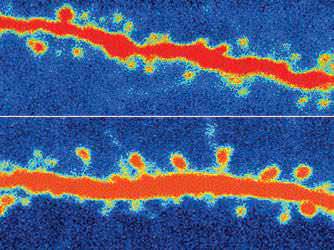 You can read up to 3 premium stories before you subscribe to Magzter GOLD
Log in, if you are already a subscriber
Get unlimited access to thousands of curated premium stories, newspapers and 5,000+ magazines
READ THE ENTIRE ISSUE
August 24 - August 30, 2015