First Flight Over Frozen Wasteland
Global Aviator
|
Global Aviator - November 2019
Antarctica is the southern most continent on Earth and definitely the coldest as approximately 98% of the land is covered by ice that averages 1.9km in thickness, and extends to all but the northernmost reaches of the Antarctic Peninsula.
Despite all the ice, it is also the driest and windiest continent with the highest average elevation of the seven continents.
It is noted as the last region on Earth in recorded history to be discovered, unseen until 1820 when the Russian expedition of Fabian Gottlieb von Bellingshasen and Mikhail Lazarov on their ships Vostok and Mirny, sighted the Fimbul ice shelf. The huge frozen mass however, remained largely neglected for the rest of the 19th century because of its hostile environment, lack of easily accessible resources, and isolation. In 1895, the first confirmed landing was conducted by a team of Norwegians.
Although the first landings on Antartica were done by ship, it wasn't until 1929 when American explorer Richard Byrd and three companions make the first flight over the South Pole, flying from their base on the Ross Ice Shelf to the pole and back in 18 hours and 41 minutes.
Already famous in 1927 because of previous exploits, had little trouble finding financial backers for an expedition to Antarctica, making it the largest and best-equipped expedition that had ever set out for the southern continent. They in the autumn (SA spring) of 1928, building a large base camp called "Little America" on the Ross Ice Shelf near the Bay of Whales. From there, they conducted flights across the Antarctic continent, discovering much unknown territory.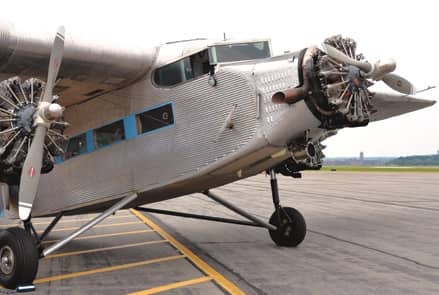 Journey to the South Pole
You can read up to 3 premium stories before you subscribe to Magzter GOLD
Log in, if you are already a subscriber
Get unlimited access to thousands of curated premium stories, newspapers and 5,000+ magazines
READ THE ENTIRE ISSUE
Global Aviator - November 2019