A TASTE OF TAILDRAGGERS
Will flying with a tailwheel make you a better pilot?
A Champion 7ECA Citabria was my first taildragger as well as my first airplane. The first few hours of tailwheel instruction chronicled in my logbook made the score pretty clear— Citabria: 2, me: 0. My instructor always managed to add colorful comments to my logbook to illustrate the at-times agonizing progress—"Crash and Dash," he called many of our sessions. But by hour three, my grasp on runway dancing improved once I realized I'd been letting the little Champ lead me around on the ground rather than the other way around.
That checkout eventually taught me the value of subtle inputs to an airplane's flight controls. Being able to understand what the airplane—any airplane—is telling me through the vibrations I felt and the noises I heard is a skill I don't take lightly, especially in an era of general aviation cockpits chock-full of labor-saving automation. By the time I'd logged 100 or so hours in the Champ, I felt confident handling the rudder dance my taildragger demanded, even in relatively strong winds. My airplane infused me with a deeper understanding of the fundamentals of flying, like the need to manage an attitude, an airspeed and a flight path, habits that remain with me 40 years later.
"Why bother with the extra efforts of a taildragger?" It's a question my nosewheel-trained friends often ask. Even during my early training, as wildly zigzaggy as it became at times, I never thought of my efforts as work, but really more of a challenge—one I willingly accepted because it seemed a natural progression to my role later in life as a professional pilot.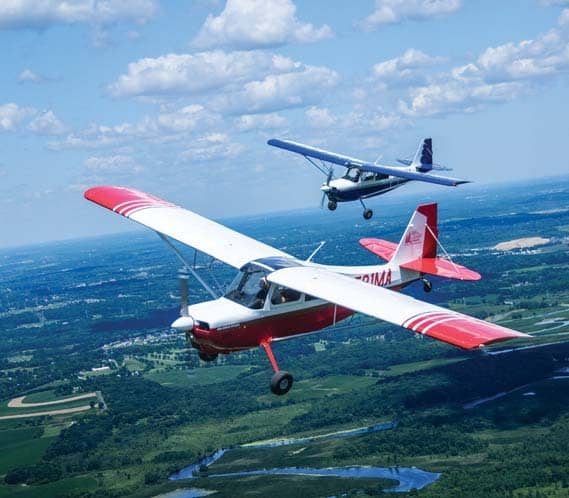 But the desire to understand the airplane beyond minimum standards is not the only reason to spend some time with one of these machines. Plenty of people today are buying CubCrafters and Aviat Husky tailwheel airplanes that demand these skills. As an instructor, I also initially took it for granted that pilots knew how to move their feet on the rudder pedals when necessary. Aircraft builders that added links between the rudders and ailerons to help counteract adverse yaw haven't helped improve a pilot's understanding of the messages their airplanes are trying to send them.
In a September 2015 Taking Wing installment in Flying, columnist Sam Weigel wrote: "Every landing [in a taildragger] is a challenge when you fly an airplane with fundamentally unstable ground handling. Flying taildraggers gives you instant street cred, a presumption of competence that opens up new opportunities."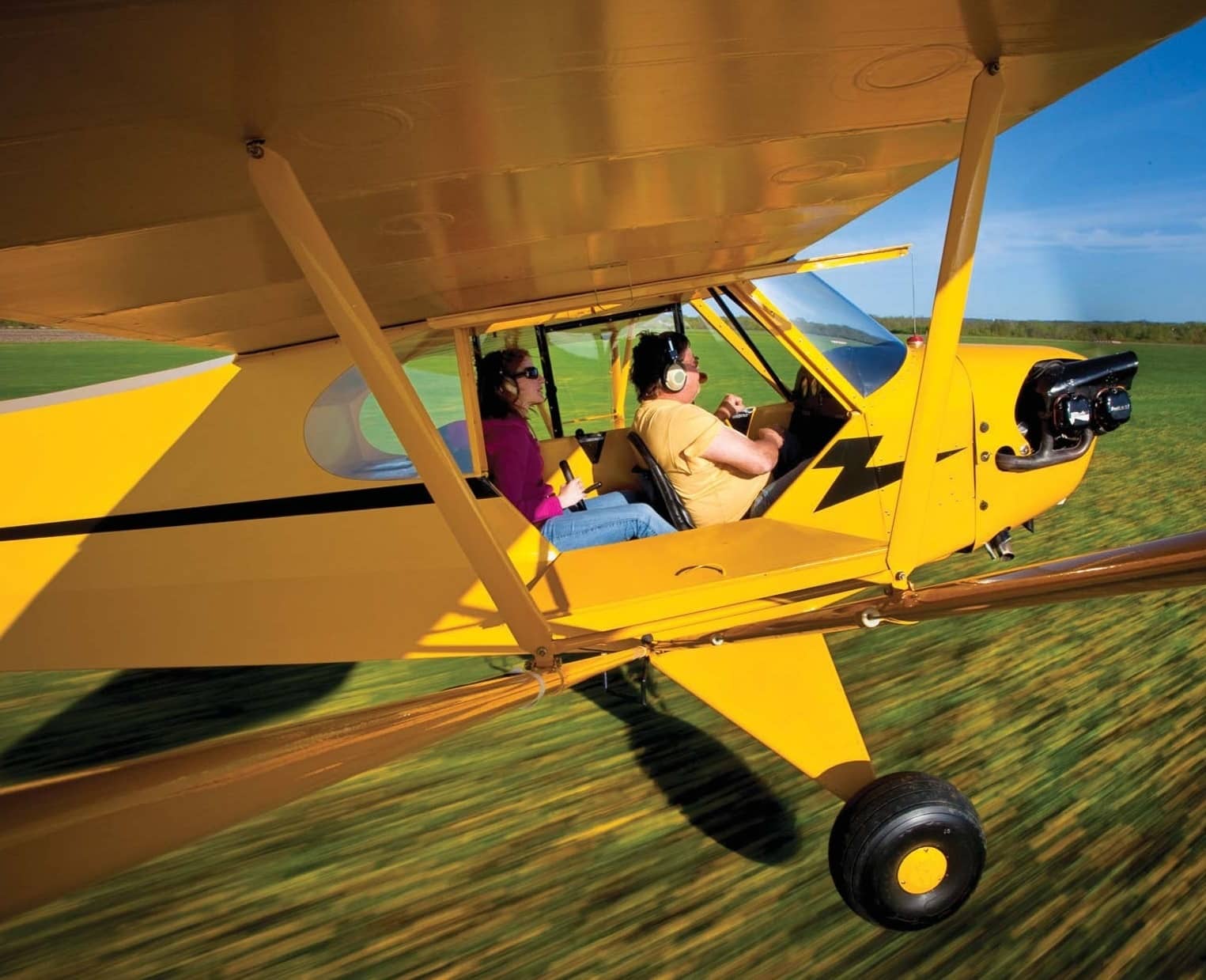 A Little Ground School
You can read up to 3 premium stories before you subscribe to Magzter GOLD
Log in, if you are already a subscriber
Get unlimited access to thousands of curated premium stories, newspapers and 5,000+ magazines
READ THE ENTIRE ISSUE
August 2020