Taking It To The Next Level Stephen Boshoff The Art Of Making Great Bamboo Fly Rods
The Complete Fly Fisherman
|
April/May 2019
We talk to Cape Town bamboo fly rod maker STEPHEN BOSHOFF about the finer points of his craft.
In this day and age in which fastactioned graphite rods virtually reign supreme, it seems strange that a natural material such as bamboo would have a devoted following. By this I mean that not only are there several rod makers worldwide that specialise in bamboo rods, but even in our own backyard there are a few world-class rod makers. One such craftsman is Stephen Boshoff who hails from the Western Cape, and, working in a modest workshop, has over the years turned out some real masterpieces. In fact, such is the quality of his rods that he has a large and devoted following and I've heard from more than a few that once you fish a Boshoff bamboo, you'll never want to fish anything else.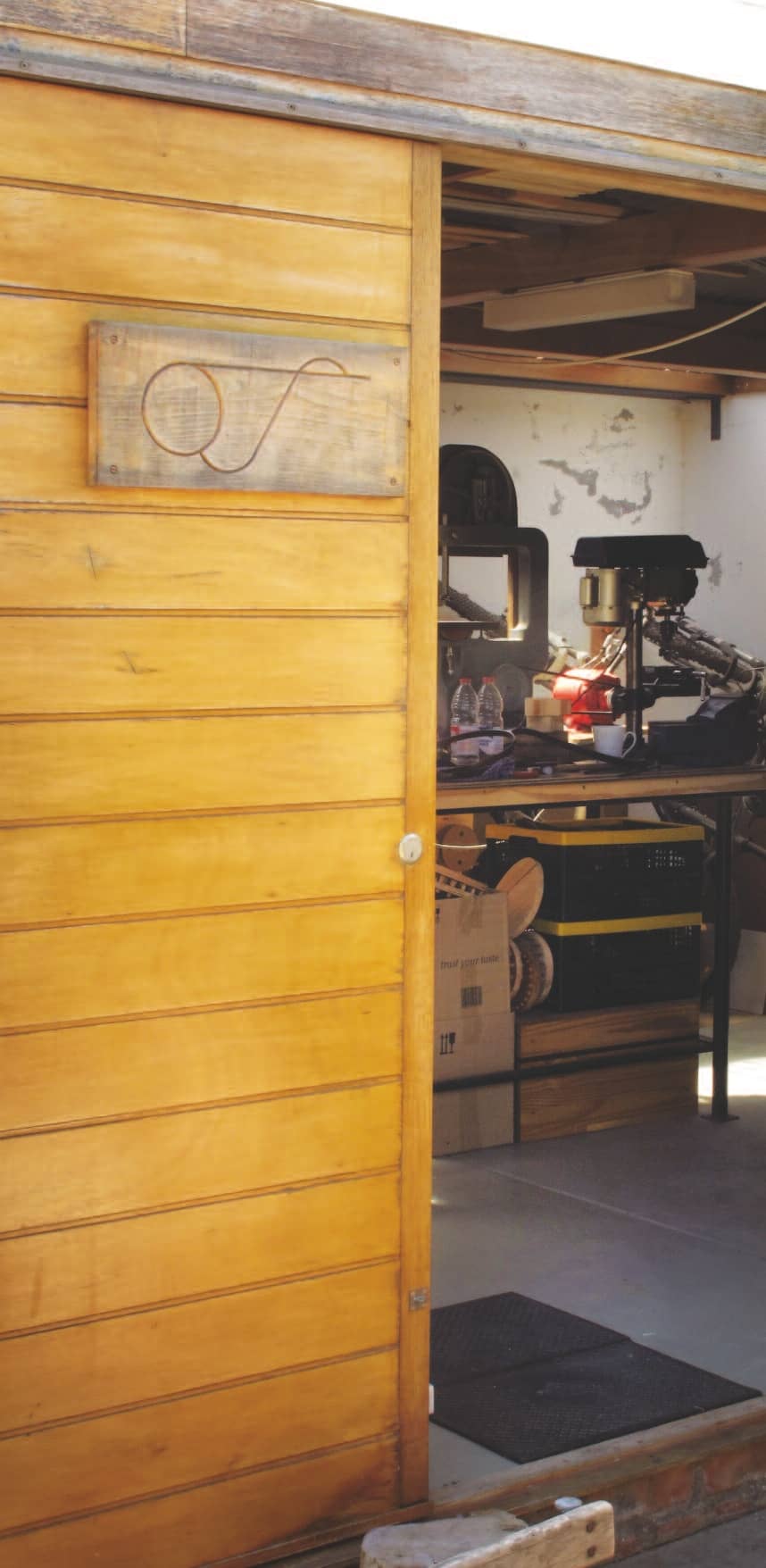 Being in the game for longer than most, I've known about Stephen and his rods but our first meeting was at a fly fishing expo where he was exhibiting some of his creations. If I had expected someone with a bit of an attitude as a result of the mastery of his craft, I would have been sorely disappointed for Stephen is a soft-spoken, gentle and unassuming person. I immediately liked the man and since we share a passion for working with wood, there was a lot of common ground to kick off a very interesting discussion. A genuine craftsman takes pride in his work, and Stephen is no exception. Talking about the finer points of rod making, he (almost lovingly) picked up one of his creations and handed it to me. It was quite a revelation. I have fished bamboo once or twice in the past and don't profess to know anything about what sets apart a good or mediocre one, but suffice it to say I think I know a good rod when I see one, or more importantly, play around with it for a bit. This was one such rod which, apart from the exquisite craftsmanship, just felt right: not too heavy nor too light. Once I'd had a few casts with it, it started to speak to me in a language only a fly fisherman would understand. I was beginning to see what all the fuss was about.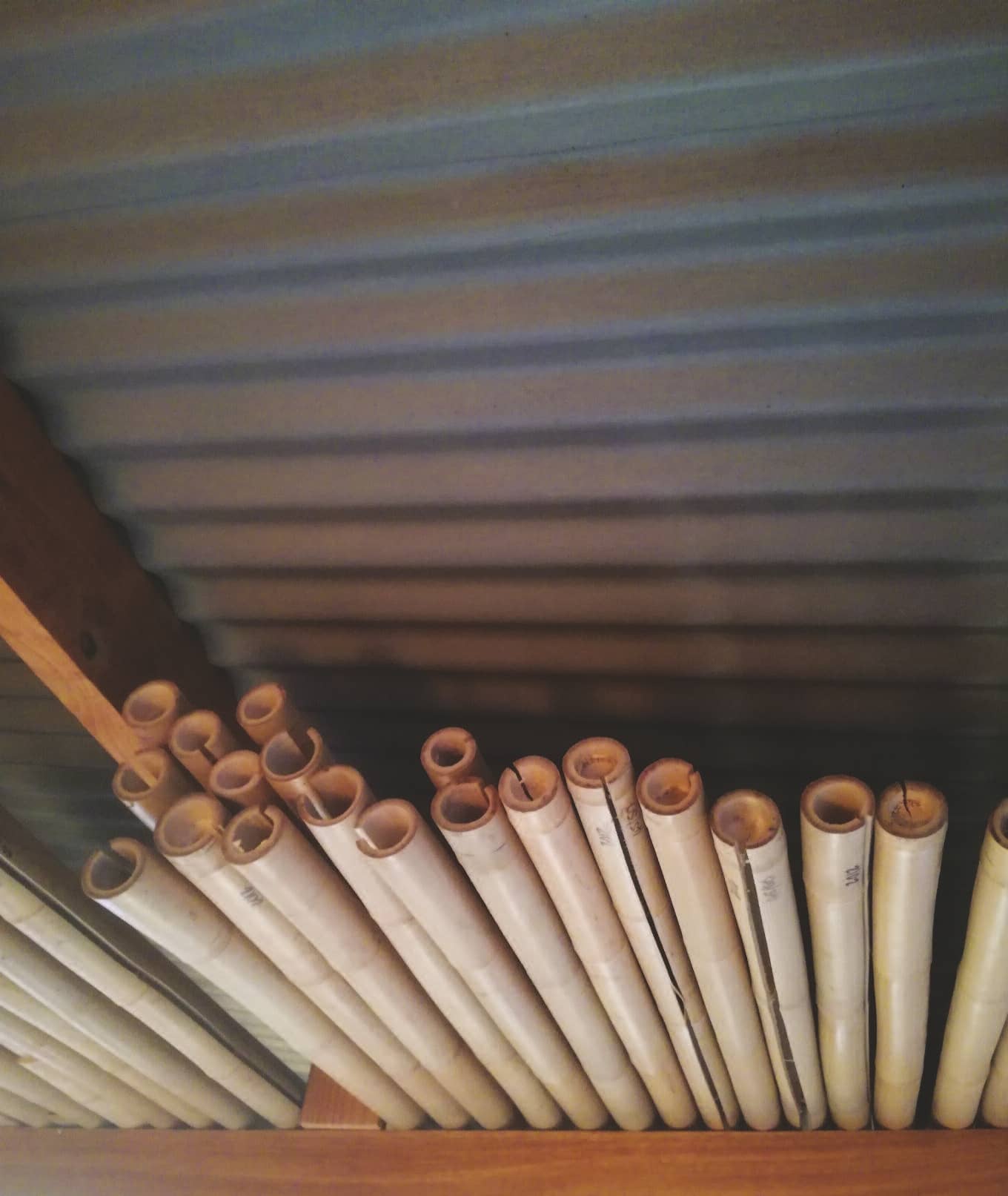 TCFF: Stephen, there have been several articles about you in fishing magazines, both locally and internationally, so I'm going to skip the usual line of questioning and delve into some other aspects that I think will be of interest to our readers. Let's start by talking a little more about fishing with bamboo. There's a lot of history there as most fly fishers will know, but for the uninitiated, what do you feel makes bamboo rods special and relevant in the market of today?
SB: Well-made bamboo rods have a special feel. Generally, they are slower and gentler than graphite rods, and specifically graphite rods made recently. But the feel is becoming less relevant. Many bamboo rod makers have made very fast rods, and some modern glass rods approach the feel of traditional bamboo. So the ongoing specialness of bamboo lies elsewhere. To me it is in many things. There is the tradition, being part of an old craft which is still developing. There is also the material itself – and specifically Arundinaria amabilis, "the lovely bamboo" – and its "transformation" journey, from its growing and harvesting in a small area northwest of Canton, China, to the workbenches of makers and the users of rods in many parts of the world. Personally, I prefer to engage with nature – and especially the small streams in Cape kloofs – with things made by hand. I also think that people are becoming increasingly aware of the wastage and destruction associated with the manufacture of much of what we use. A bamboo rod, in some ways, adds to engaging with streams and nature "lightly".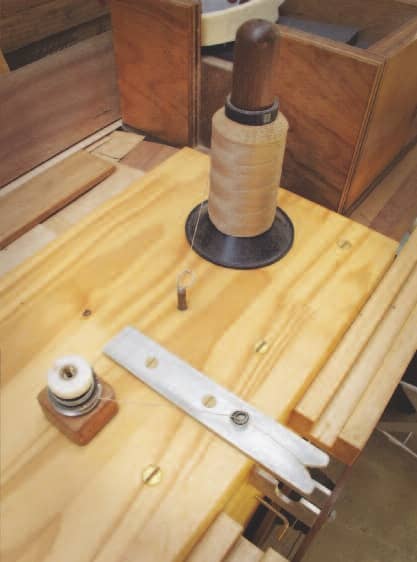 TCFF: Workshops are special places and one could learn a lot about a person from the space he works in. What does your workshop say about you?
SB: It probably reflects a minimalist sensibility in how to build and make space. Some will say that the workshop and house has Japanese qualities. It hugs the land that it sits on, protecting it from the severe weather that typifies the area close to Cape Point. It is modest, built from light materials, providing shelter from nature and for my work as opposed to dominating it. The workshop's quality of natural light is extraordinary.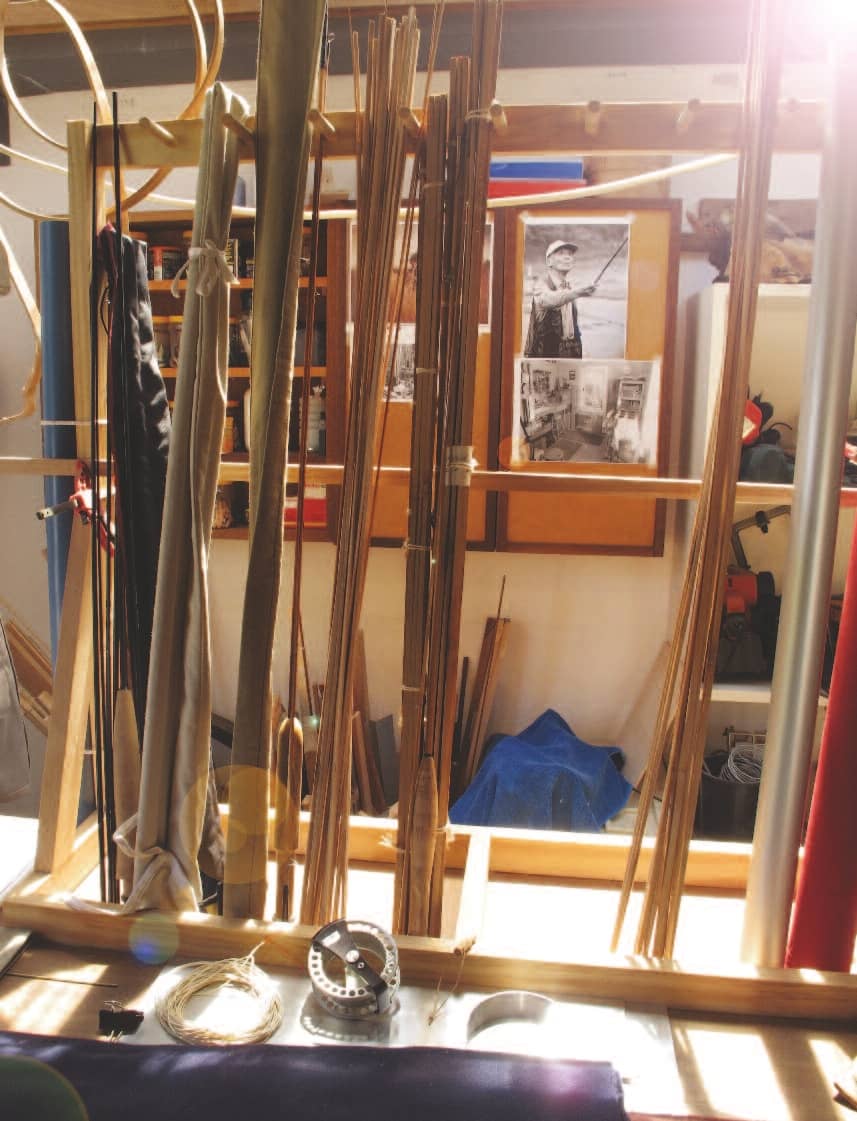 You can read up to 3 premium stories before you subscribe to Magzter GOLD
Log in, if you are already a subscriber
Get unlimited access to thousands of curated premium stories, newspapers and 5,000+ magazines
READ THE ENTIRE ISSUE
April/May 2019