Most Asked Questions About Spring Bear Hunting
Where to hunt? When do you hunt? Can you eat the meat? Are spring hides rubbed out? Lots of questions & we've got answers.
As a Southern outdoorsman, hunting big game in the spring was a novel, but foreign idea. We chased big gobbling birds and caught crappie – both noble endeavors. In the spring of 2014, I went on my first spring bear hunt and I was hooked like a flathead on a trotline. What another big game animal can you hunt in April, May and June? What other beast inhabits such incredible wild places and have population numbers and meat like the black bear? Spring hunting opportunity abounds for both the do-it-yourselfer and folks looking for a guided hunt. Here are some answers about spring bear hunting that will get you headed toward success, adventure, and backstraps.
When to Hunt
May and June are the primary months for hunting spring bears. However, some Western states like Montana and Idaho open their seasons in April. In the Northern latitudes, where most spring hunting takes place, bears are hardly out of their dens by April, so May and June may be a better option for a traveling hunt. Weather patterns year to year dictate temperature, snowfall and vegetative growth, all of which have effect on when bears emerge from their dens. An early spring will mean bears are out and huntable by April 15th, but some years you may not get much snowmelt until the first week of May. For this reason, most Canadian outfitters don't start hunting until the first or second week of May.
When hunting the spring you're capitalizing on two biological happenings - a bear's appetite after denning and the breeding period. It's important to understand the timing of both. Fresh green vegetation, or a bait site, will be the first thing on the menu for hungry bruins. A bear's appetite will be light when he first emerges, and you'll see bears feeding for small periods of time and eating small amounts. After a few days or even weeks, their appetite will be full throttle and they'll start to feed heavily. Here's the advantage of hunting early – if you can find a bear he'll be very patternable and won't be traveling far. If you spot a bear in the morning in a green patch in late April, most likely he'll be back that afternoon. He isn't going long distances for food.
Secondly, boars emerge from dens earlier than sows; early hunts have a higher probability of producing boars. One of my favorite times to hunt on a spot and stalk hunt is early. Why? Green vegetation is limited and bears will be concentrated in places with fresh green stuff. Higher elevations may still be covered in snow, making it obvious that bears aren't there. Limited food source is key for finding concentrations of bears. When the whole mountain is green, bears could be anywhere.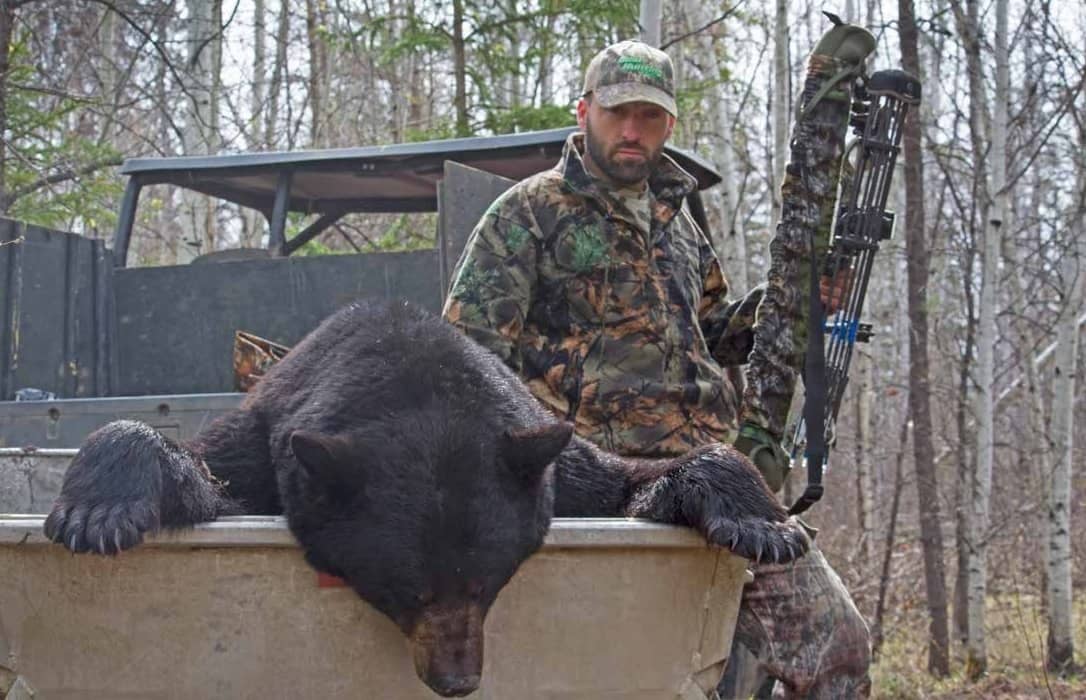 You can read upto 3 premium stories before you subscribe to Magzter GOLD
Log-in, if you are already a subscriber
Get unlimited access to thousands of curated premium stories and 5,000+ magazines
READ THE ENTIRE ISSUE
March - April 2020